Board-certified dermatologist Dr. Melda Isaac offers instant facial rejuvenation with dermal facial fillers in Washington, D.C., at MI Skin Dermatology Center. These popular products are some of the best treatments for aging skin for the right candidate, and Dr. Isaac offers the latest and most advanced FDA-approved dermal fillers to provide a variety of improvements.
What Are Facial Fillers?
Dermal filler, injectable filler, and injectable facial filler are all blanket terms for any injectable product aimed at restoring volume, filling in wrinkles, reducing hollows or sunken skin, minimizing the appearance of scars and smoothing the skin. Facial fillers are specially formulated to help return the youthful volume and elasticity to our skin that we lose with age. Patients who undergo dermal filler treatments generally enjoy immediate and natural-looking results. Results will vary patient to patient.
All of the dermal fillers in our dermatology center are FDA approved and administered by expert, board-certified dermatologist Dr. Melda Isaac. Additionally, our dermatologist uses AccuVein® vein visualization technology to improve aesthetic procedures—such as dermal filler injections—by providing better vein visibility. The AccuVein AV400 provides a visual roadmap of a patient's unique vascular anatomy to minimize discomfort and bruising during injectable procedures.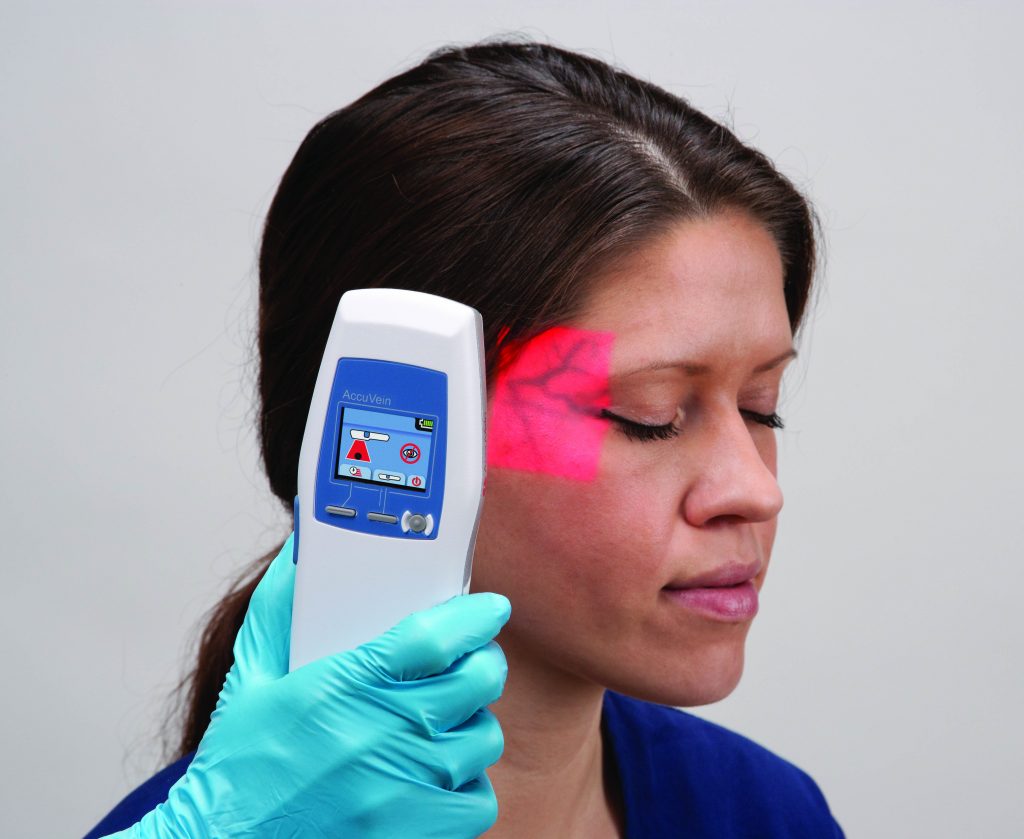 Dermal Filler Options
We offer a variety of filler options, including:
• JUVÉDERM® product family
• JUVÉDERM VOLUMA® XC
• JUVÉDERM VOLBELLA® XC
• JUVÉDERM VOLLURE™ XC
• BELOTERO®
• RADIESSE®
• Restylane® product family
• Restylane Lyft®
• Sculptra® Aesthetic
• Bellafill®
• Teoxane RHA fillers

Turn Back the Clock Today
Contact Dr. Melda Isaac for a Consultation
What can dermal fillers do for you?
Dermal fillers are a popular choice for facial rejuvenation. As wrinkle fillers, they help to fill in wrinkles and can leave the skin looking much more youthful after only a quick procedure. For many people today, a hectic, busy lifestyle is the norm, and it may be hard to fit in time for more complex facial filler procedures that may require more downtime. A typical dermal filler procedure may take twenty minutes, and the patient is free to resume his or her daily activities immediately after leaving the office. Facial fillers can be a painless and convenient way to refresh the appearance of aging skin. If you're interested in receiving VOLUMA, Restylane, or BELOTERO, please contact us today!
What is a typical dermal filler procedure like?
A typical facial filler procedure involves the injection of the filler of choice into whichever areas the patient and doctor discussed during their consultation. The amount of time it takes varies depending on how many dermal fillers are being used and how many areas are being treated. Generally, procedures take no longer than twenty minutes.
Dermal filler procedures at MI Skin Dermatology Center are always performed by a JUVÉDERM expert dermatologist using a fine needle. The procedures are typically not painful and require no anesthetic, although of course a topical numbing cream may be applied if the patient is worried about pain.
What are the side effects of dermal filler treatments?
Most dermal fillers share the same kinds of side effects. Typical side effects include redness, swelling, and sometimes bruising around the injection sites. These side effects are usually not serious and generally vanish within a few days. If you experience more serious side effects from your dermal filler injection, it's important to contact your doctor immediately!
Schedule a Dermal Filler Consultation Today!
If you are interested in finding out more about all the different facial fillers that the MI Skin Dermatology Center in Washington, D.C., offers, call the office at (202) 393-7546 or request a consultation online.