Dermatologist in Washington DC – MI Skin Dermatology Center
---
Inclement Weather Notice
During the winter months, on days when the weather is inclement, the office may be temporarily closed.
Please call (202) 393-7546 to check our availability before your appointment.
---
COVID-19 Safety Guidelines
Limited appointments for everyone's safety.
Please BYOM Bring Your Own Mask!
All patients and employees must wear masks.
Come alone to your appointment.
Your temperature will be taken before your appointment.
COVID-19 screening questions will be asked before you can be seen by the doctor.
Learn more about our safety precautions and patient requirements on our blog.
Request a Consultation
---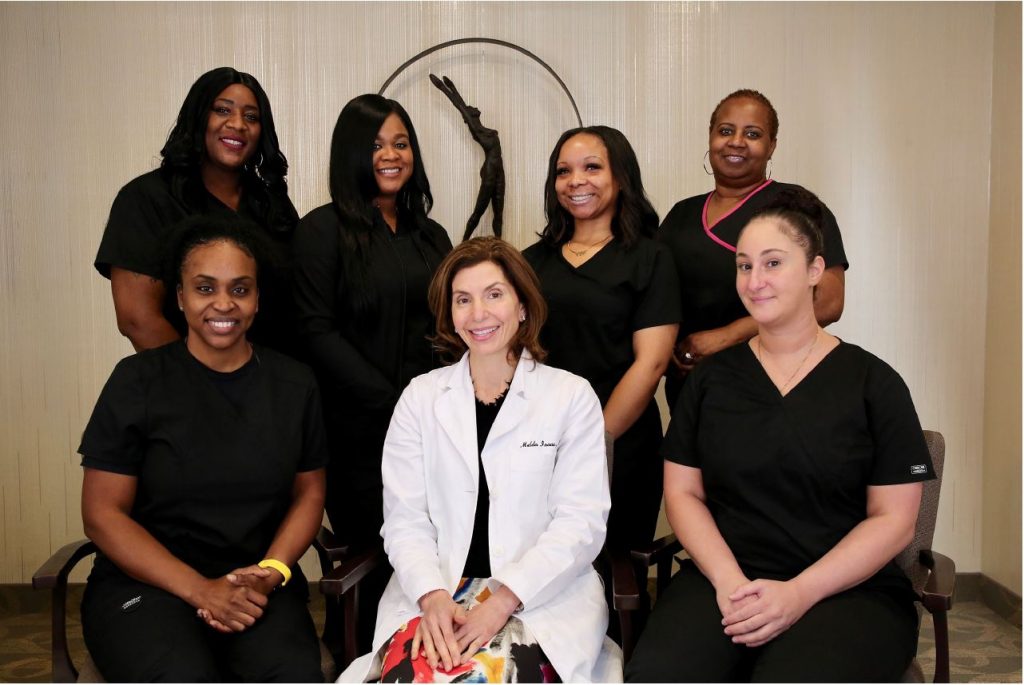 Welcome to MI Skin Dermatology Center, a comprehensive skin care practice offering state-of-the-art technology to improve your skin's appearance. Located in Washington, DC, Dr. Melda Isaac addresses skin-related issues for patients of all ages.
Trusted for Injectable Expertise
Dr. Isaac is a trusted authority in the world of injectables. Her artful techniques create a harmonious look with the help of the latest FDA-approved products. Dr. Isaac's satisfied patients return year after year for her expertise in evaluating their facial features and determining exactly which areas will benefit most from restoration and balance.
Our Skincare Specialties
We specialize in a variety of medical and cosmetic dermatology procedures that can refresh, rejuvenate, and contour your face and body, including injectables, lasers, body contouring, and skin care Our injectables include both dermal fillers such as Juvederm and Restylane, and neuromodulators such as Botox and Xeomin. Our office offers a wide array of lasers, from gentle to aggressive, including the revolutionary Exilis Ultra, that can be customized to fit your needs. Our noninvasive body contouring devices provide proven results with minimal downtime, and our facial procedures such as microneedling and chemical peels are sought after by discerning men and women.
Our mission is to provide you with extraordinary dermatological care. We are dedicated to the medical aspects of skincare as well as improving our patients' self-image, self-esteem and self-confidence by enhancing and restoring the skin to a more natural and youthful appearance. Please view our photo gallery to see the amazing before and after results of our dermatology treatments!
Our outstanding and qualified staff of professionals will help you to achieve your goals by providing individual attention through highly effective, customized and rejuvenating skin care treatment programs and patient education.
Schedule Your Next Cosmetic or Medical Skin Care Consultation Today
If you are interested in our cosmetic or medical dermatology treatments, don't hesitate to contact the Botox injection experts at MI Skin Dermatology in Washington, DC. To schedule your consultation, call (202) 393-7546 today and we will answer any questions about any of our procedures!
We look forward to renewing your skin's vitality and health by caring for all of your dermatologic needs!