MI Skin Dermatology Center: Melda Isaac, MD
Two Lafayette Centre
1133 21st Street NW, Suite 450
Washington, DC 20036
Phone: (202) 393-7546
Monday–Friday: 8:30 a.m.–4 p.m.

BOTOX® Cosmetic in Washington, DC
Women and men from Chevy Chase, Arlington, Bethesda, and surrounding areas visit MI Skin Dermatology & Laser Center in Washington, DC, for BOTOX Cosmetic to look refreshed and more youthful. BOTOX is a safe, effective neuromodulator that is FDA-approved for use by a board-certified dermatologist. Dr. Melda Isaac and Dr. Daniel Yanes are known for providing attractive, natural-looking results with these quick injections.
View Before & After Photos
What Is BOTOX?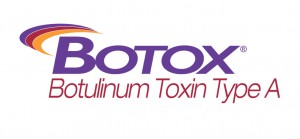 BOTOX Cosmetic was the first injectable neuromodulator FDA-approved for cosmetic use. It contains purified botulinum toxin type A and reduces the appearance of dynamic wrinkles formed by repeated facial and neck muscle contractions. Skilled injectors like Dr. Isaac and Dr. Yanes can help you achieve natural-looking results with this proven wrinkle relaxer.
BOTOX Alternatives
Today, there are a number of FDA-approved BOTOX alternatives that contain various forms of botulinum toxin. While they differ slightly from each other, these neuromodulators all correct dynamic wrinkles. We offer the following options:
Dysport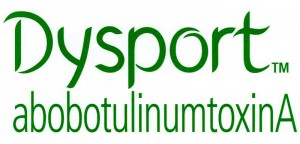 Dysport is another neuromodulator popular for treating wrinkles. The difference between Dysport and BOTOX is that Dysport spreads to a larger area, thus potentially requiring fewer injections. It's vital to have a Dysport treatment performed by experienced, meticulous dermatologists like Dr. Isaac and Dr. Yanes because an inexperienced injector could spread Dysport into unwanted areas, such as the eyelids or lips. It is best to consult with a board-certified dermatologist before undergoing any injectable treatment.
Dysport is a great wrinkle treatment, especially for shallower wrinkles, such as crow's feet, where spreading or diffusion is desired. The results are often seen more quickly than with BOTOX or XEOMIN, although how soon results are seen depends on the individual.
XEOMIN

Similar to BOTOX, XEOMIN is a neuromodulator treatment often used for reducing frown lines. Frown lines are the deep lines that develop between the eyebrows over time. As we age, our skin loses its elasticity, and the wrinkles formed by our expressions become deeper and more permanent. XEOMIN relaxes the muscles around the eyebrows, allowing wrinkles to smooth out and preventing new wrinkles from forming.
XEOMIN has another benefit in that it contains fewer proteins than BOTOX or Dysport and thus may be better for people with sensitive skin. Talk to an expert dermatologist to find out if XEOMIN may be the best choice for you.
DAXXIFY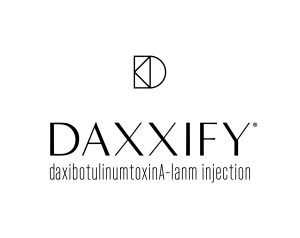 Like BOTOX, DAXXIFY works to reduce dynamic lines due to muscle contractions. Unlike other neuromodulators, DAXXIFY is made without any human- or animal-based components, making it a vegan treatment made with peptides using Peptide Exchange Technology™. It is believed that these peptide stabilizers are the reason why DAXXIFY lasts 2 to 3 times longer than other neuromodulators.
Talk to your dermatologist at MI Skin Dermatology to see if DAXXIFY is right for you.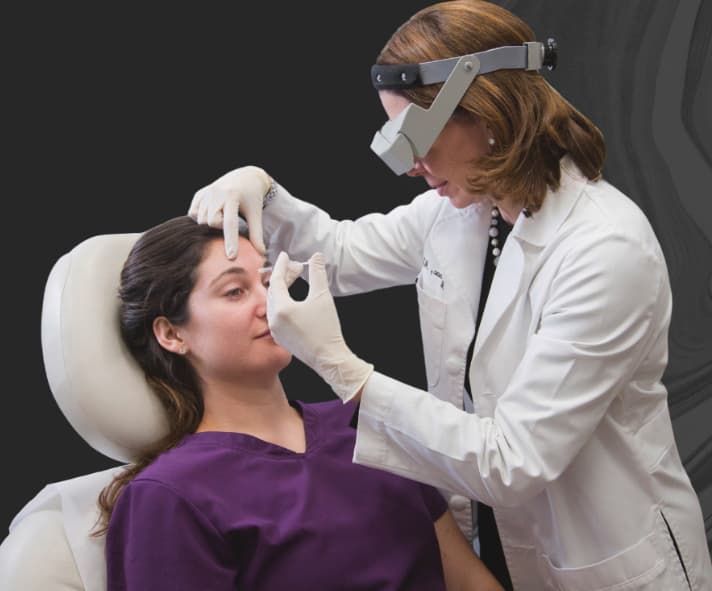 Expert in the Art of Injectables
Dr. Melda Isaac's impressive credentials make her the choice of so many for BOTOX, JUVÉDERM, and other injectables. Highlights include:
Board-certified dermatologist
20+ years of experience with injectables
Performs more than 2,000 injectable treatments per year
Provides the most BOTOX treatments in the Washington, DC area
Incorporates her refined sense of facial aesthetics into each treatment
Remains on the forefront of injectable techniques and applications
Schedule Consultation
What Does BOTOX Treat?
BOTOX is best known as the go-to treatment for fine lines and wrinkles, but it also treats a variety of other conditions.
Dynamic Wrinkles
At our dermatology center in the heart of Washington, DC, we use injections of BOTOX and other neuromodulators to soften dynamic wrinkles in a very natural-looking manner so you are still able to make your normal expressions.
Crow's feet around the eyes
Frown lines (11s between the eyebrows)
Horizontal forehead lines
Lip lines
Bunny lines on the bridge of the nose
Dimpled chin
Nonsurgical Facial Contouring & Lifting
We use neuromodulators such as BOTOX to rejuvenate and enhance the face in a variety of ways, including:
Jawline slimming (masseter reduction)
Nonsurgical brow lift
Lip flip
Liquid facelift (when combined with dermal fillers)
BOTOX Treatment Areas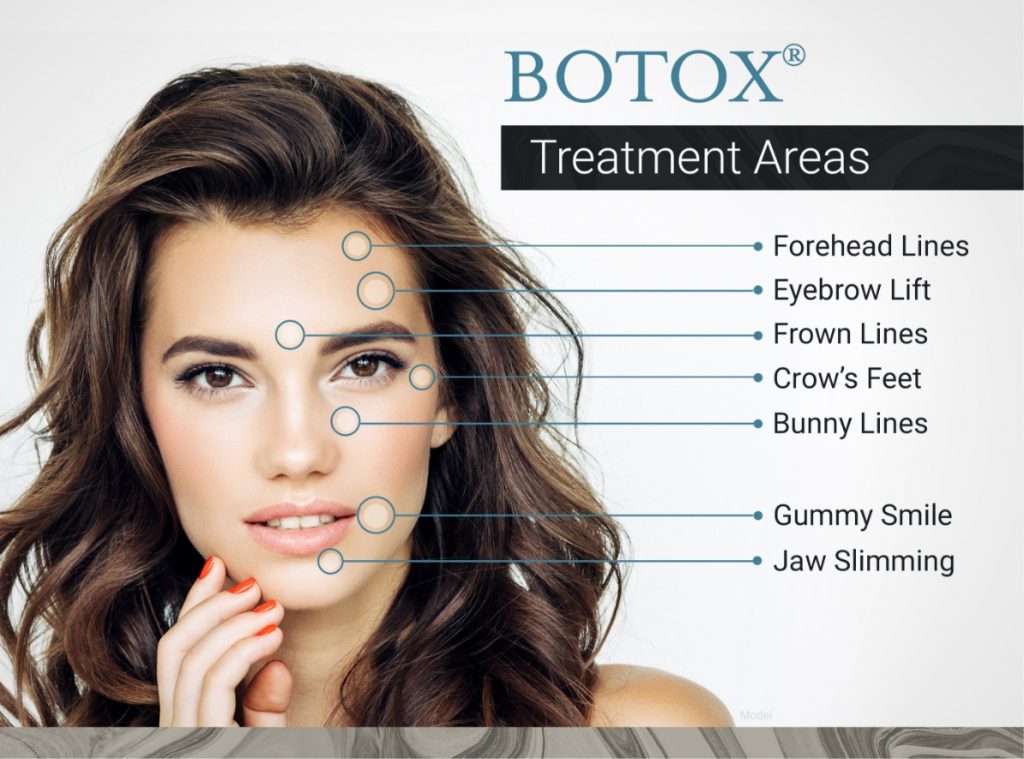 Other Concerns
BOTOX can effectively correct the following other concerns:
Neck bands
Gummy smile
Excessive sweating (hyperhidrosis)
Migraine headaches
Dr. Isaac shares more information about uses for BOTOX in this blog post. Anti-wrinkle treatment results vary from person to person, so it is important to find a skilled injector.
Can BOTOX and Other Neuromodulators Be Combined With Other Treatments?
Your provider may recommend combining neuromodulators with other cosmetic treatments to achieve the best results. Popular options include:
How Does BOTOX Treat Wrinkles?
BOTOX and its counterparts Dysport, XEOMIN, and DAXXIFY are neuromodulators that address dynamic wrinkles formed by the repeated contractions of facial muscles. When injected into precise locations, they relax the muscles, allowing the wrinkles to gradually smooth out and preventing them from becoming deeper. They can also be used proactively in younger patients to prevent wrinkles from forming in the first place.
BOTOX vs. Dermal Fillers
Because BOTOX and dermal fillers are both injectables used for facial rejuvenation, people are often unsure about which option to choose. Here are some differences:
BOTOX (and other neuromodulators) temporarily relaxes muscles that cause lines and creases, allowing the skin to gradually smooth out.
Dermal fillers instantly smooth away wrinkles and folds by replacing volume within the skin. They also can fill out the cheeks, hollows around the eyes, and thin lips.
Dr. Isaac and Dr. Yanes often combine filler injections with neuromodulator injections, called a liquid facelift, to provide a full-face rejuvenation. Learn more about BOTOX, fillers, and combining them in this blog post.
BOTOX for Hyperhidrosis (Excessive Sweating)
BOTOX and other neuromodulators may be used to treat excessive sweating, a condition called hyperhidrosis. When injected in specific points under the arms or in the palms, these products prevent the release of a chemical that activates the sweat glands. While experiences vary, sweat is usually noticeably reduced in treated areas for about 3 months; in some cases, neuromodulators can control hyperhidrosis for up to a year.
BOTOX for Migraine Headaches
BOTOX has been approved by the FDA for use in preventing chronic migraines, defined as migraines that last for four hours or longer for 15 or more days in a month. People who have less frequent or severe migraines may also benefit from neurotoxin treatment but may also respond to other therapy options.
With a series of BOTOX injections into strategic points in the head and neck, people with chronic migraines may experience relief from the condition. While BOTOX has been proven effective in preventing chronic migraines, it does not prevent every occurrence. If you experience a migraine headache while on BOTOX therapy, it is still okay to use other prescription medications to relieve the migraine.
BOTOX for Jaw Slimming
BOTOX can be used to slim an enlarged jaw muscle, creating a more feminine shape to the jawline. By injecting BOTOX into the masseter muscle, the muscle is relaxed, which causes the size of the muscle to diminish over time, slimming the jawline.
BOTOX for a Gummy Smile
When you smile, your upper lip is pulled up, revealing your teeth. For some people, this can also expose the upper gum line, resulting in a "gummy smile." BOTOX can be used to relax the muscles in the upper lip, resulting in less lift when you smile. This minimally-invasive treatment only takes a few minutes but can have a significant impact on your appearance.
Who's an Ideal Candidate?
To be eligible for BOTOX or other neuromodulator injections, whether for cosmetic concerns or medical issues, you must first be in good general health. When addressing unwanted facial wrinkles, for example, the fine lines and wrinkles must be located in an area the neuromodulator can treat, such as on the forehead, between the eyes, or around the neck. Before any neuromodulator treatment, your doctor will determine whether your concern can be effectively treated with well-placed BOTOX injections.
You may not be a good candidate for BOTOX if you:
Have a serious illness or infection
Suffer from a skin infection at the treatment site
Are pregnant or breastfeeding
Are allergic to botulinum toxin products
Have a muscle or nerve condition that might interfere with the treatment
To learn whether you are a candidate for neuromodulator injections, please schedule an appointment with us today!
Choosing Dr. Isaac for your Allergan treatments? Great!
Saving on future treatments?
Even Better!
The Allē℠ rewards program from Allergan Aesthetics makes it easy to save on BOTOX®, JUVÉDERM®, CoolSculpting®, and other eligible treatments, as well as LATISSE® and SkinMedica® products. Getting started is simple; just sign up online.
Learn More
Model
What Is Recovery Like After the Injections?
As a fairly simple treatment, BOTOX injections are not typically painful and require little to no downtime. Most people experience a pinching sensation during the injection that quickly fades. You may see some redness or slight bruising around the injection sites, but these side effects typically fade within a day or 2. You may also safely conceal the redness or bruising with makeup. Your provider usually warns against exercising for about 24 hours after a BOTOX treatment. That's because the increased blood flow caused by exercise can reduce the significance of your results by essentially "thinning out" the product.
How Long Will Results Last?
The full results of BOTOX are typically not visible until a week after the injections. Over the first few days, you will notice wrinkles slowly fading, and the full effect should last at least 3 to 6 months. DAXXIFY treatments have been shown to last up to 9 months. Follow-up appointments at our office will be necessary to maintain the full effects of botulinum toxin injections.
Turn Back the Clock
Rediscover a younger, more vibrant you. Trust award-winning dermatologists Dr. Melda Isaac and Dr. Daniel Yanes to restore your vibrance with individualized anti-aging procedures. Each treatment is meticulously planned and performed to take years off your face without leaving any obvious signs of a cosmetic treatment. Look as youthful as you feel, starting today.
Schedule Consultation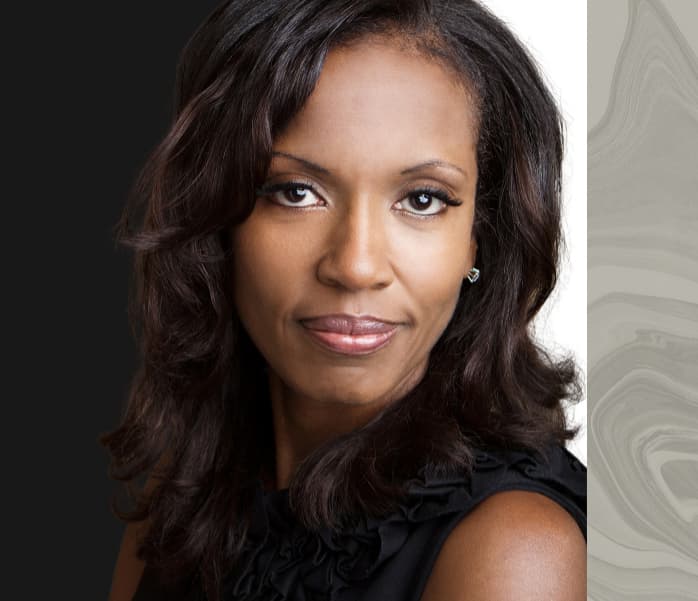 Model
BOTOX, Dysport, XEOMIN, and DAXXIFY FAQs
Q: What's the best neuromodulator injection?
A: BOTOX, Dysport, and XEOMIN provide similar results and last about the same amount of time. DAXXIFY lasts up to 9 months for some patients. Dysport tends to spread farther, which could be an advantage or a disadvantage depending on where it's injected. XEOMIN may be a good choice if you have sensitive skin because it contains no additives. DAXXIFY is made from peptides, and contains no human or animal-based components. Patient needs vary, so it is important to have a thorough consultation with a top dermatologist like Dr. Isaac or Dr. Yanes before deciding to have any cosmetic treatment. Your provider will assess your situation and the kinds of results you want in order to arrive at a customized treatment plan that is right for you. Learn more in this blog post.
Q: What's the best age to start getting BOTOX?
A: The best age for your first BOTOX treatment depends on the improvements you hope to attain. These treatments help young adults prevent dynamic wrinkles from forming. BOTOX can help people in middle age and older look naturally rejuvenated by smoothing away existing lines and keeping these signs of aging at bay.
Q: Are BOTOX treatments painful?
A: These treatments are not painful if injections are performed with a fine needle by an experienced injector, like Dr. Isaac or Dr. Yanes. Our providers always offer topical anesthetic cream and ice prior to injections; however, many people don't even find this to be necessary.
Q: Will anyone be able to tell I've had BOTOX or will my results look natural?
A: When done right, BOTOX will help you look naturally refreshed, not obvious or frozen. The key to attaining the results you want is to choose a board-certified dermatologist who has expertise in these cosmetic injections.
Q: How long do BOTOX treatments take?
A: It depends on the individual treatment plan, but any neuromodulator treatment generally doesn't take longer than 15 minutes. Part of the reason BOTOX is so popular is simply because it doesn't take very long to perform to obtain excellent benefits with little to no downtime.
Q: Is there anything I should avoid after my BOTOX treatment?
A: While no downtime is needed, take the following precautions to attain optimal results:
Avoid lying down or putting pressure on the injection site for about 4 hours.
Don't engage in activities that may increase blood flow such as strenuous exercise for the first day.
Do not rub or massage treated areas for the first few hours.
Q: What are the side effects of BOTOX?
A: Side effects vary depending on the treatment and the individual, but the most common side effects are simply some slight redness and swelling around the injection sites. Bruises may occur in some cases, and occasionally headaches or slight nausea, but these symptoms, should they occur, disappear very quickly.
Q: Is BOTOX safe?
A: BOTOX, Dysport, XEOMIN, and DAXXIFY are all FDA-approved, popular treatments for wrinkles and facial rejuvenation. As long as you choose a board-certified dermatologist with expertise in injectable treatments such as Dr. Isaac and Dr. Yanes, these treatments are safe and effective.
Q: Is there any way to make BOTOX results last longer?
A: Follow your post-procedure instructions closely to achieve optimal results. If you stick to a consistent schedule of maintenance treatments, you may be able to extend the time between treatments before wrinkles begin to return.
People often have questions regarding BOTOX, Dysport, XEOMIN, and DAXXIFY treatments. We've put together an overview of some of the more frequently asked questions. If you don't see your question answered here, please visit our BOTOX FAQ page.
Schedule Your Consultation Today
To learn more about neuromodulator treatments and whether they are right for you, request a consultation online or call (202) 393-7546. Dr. Isaac and Dr. Yanes frequently perform BOTOX, Dysport, XEOMIN, and DAXXIFY treatments in Washington, DC, for people from Chevy Chase and Bethesda, MD; Arlington and Alexandria, VA; and other surrounding communities.
About Our Doctors
Dr. Melda Isaac and Dr. Daniel Yanes are consistently recognized among the top dermatologists in Washington, DC. Our board-certified dermatologists provide both medical and cosmetic dermatology services with professionalism and compassion. Their specialized expertise in injectables and an eye for creating natural-looking results have made them a sought-after source for excellent dermatological care.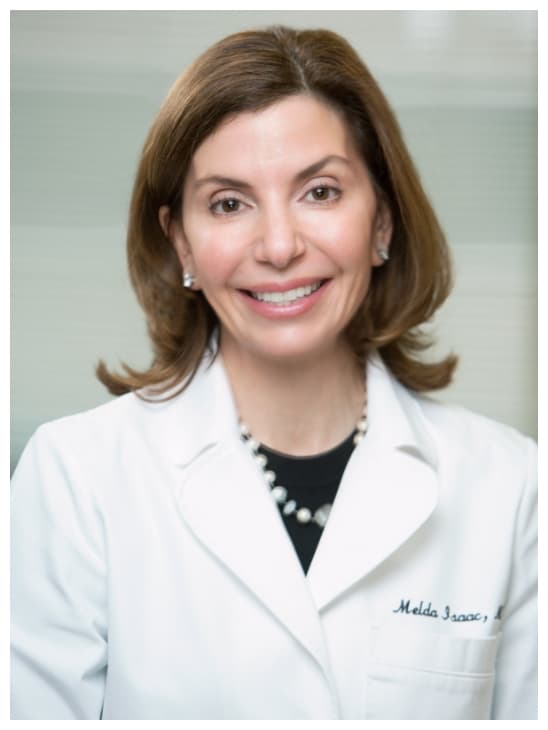 Melda Isaac, MD
Founder and Director of MI Skin Dermatology and Laser Center
Meet Dr. Isaac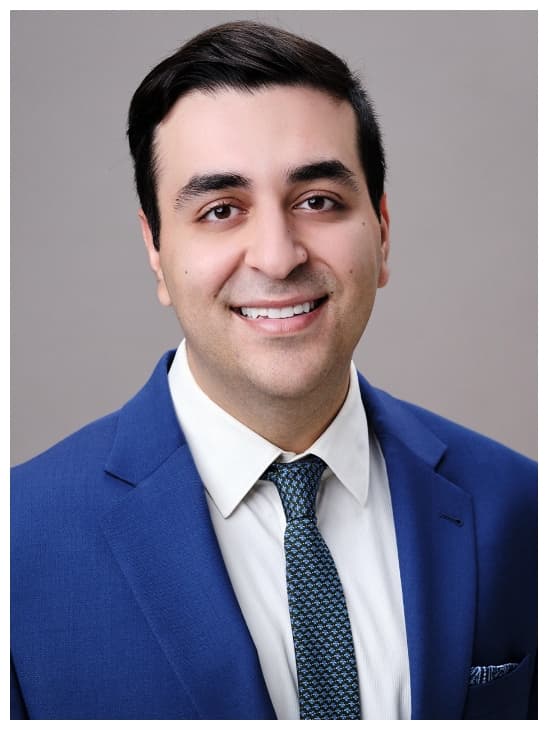 Daniel Yanes, MD
Board-Certified Dermatologist
Meet Dr. Yanes
Credentials you can trust