MI Skin Dermatology Center: Melda Isaac, MD
Two Lafayette Centre
1133 21st Street NW, Suite 450
Washington, DC 20036
Phone: (202) 393-7546
Monday–Friday: 8:30 a.m.–4 p.m.

Exilis Ultra™
Exilis Ultra, available in Washington, DC, at MI Skin Dermatology Center, is a revolutionary nonsurgical body contouring and skin tightening treatment. It helps patients from Chevy Chase, Arlington, Bethesda, and surrounding areas reduce small, stubborn fat deposits in the abdomen, hip, and even neck. In addition, Exilis Ultra can help to improve the appearance of mild to moderate cellulite while tightening the skin. It can also be used to tighten the skin around the eyes, mouth and jawline. Exilis Ultra is an FDA-approved treatment that can smooth skin around the eyes, mouth and jawline as well as treat cellulite dimples and create firmer, more youthful-looking skin. Results are not guaranteed and may vary between patients.
Exilis Ultra Skin Tightening

Before & After Photos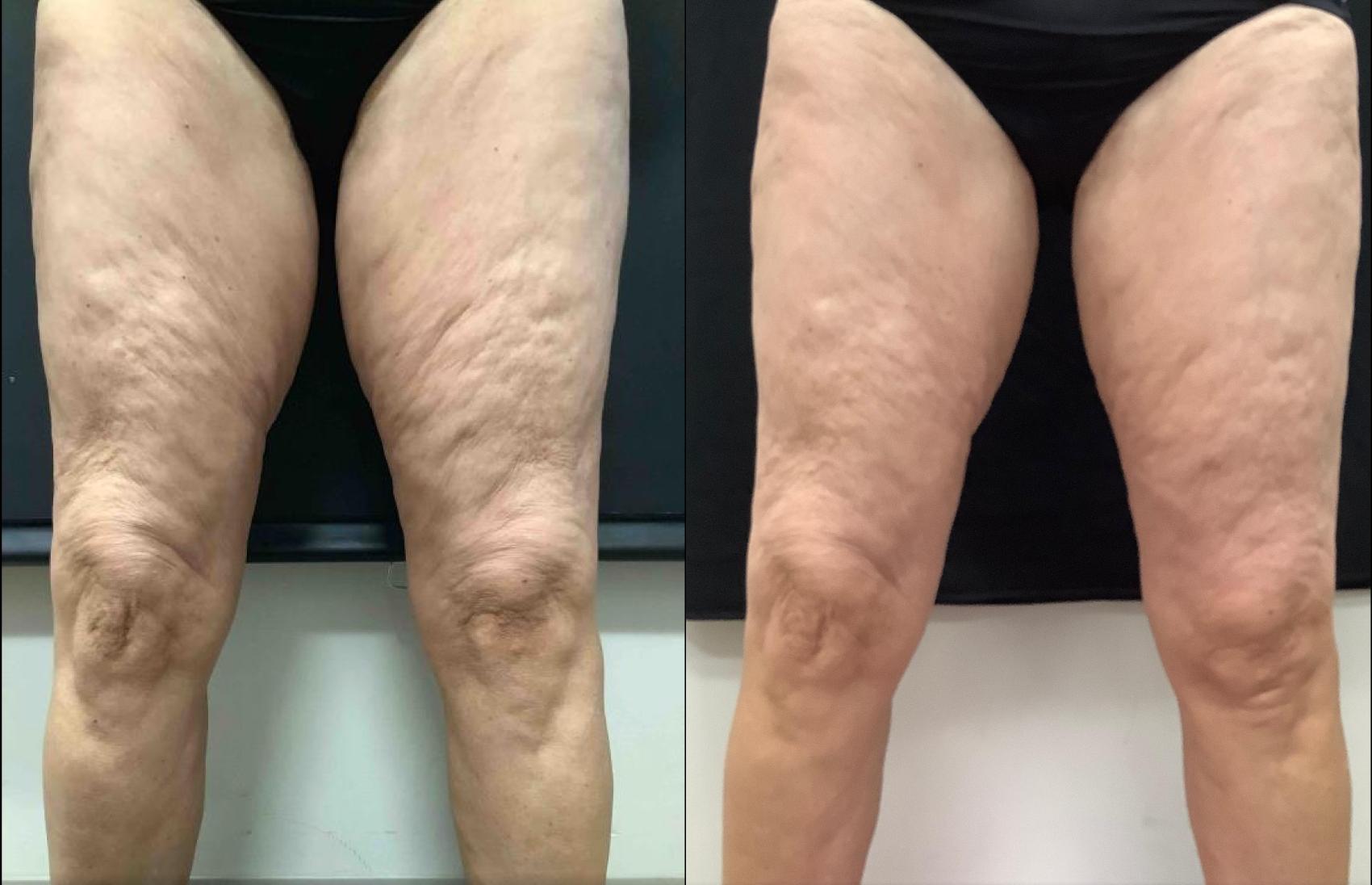 Before & After
Case #35
This woman wanted to treat the crepey skin on her legs. Using Exilis Ultra, Dr. Isaac was able to improve her skin's tone and reduce the laxity on her thighs.
Read More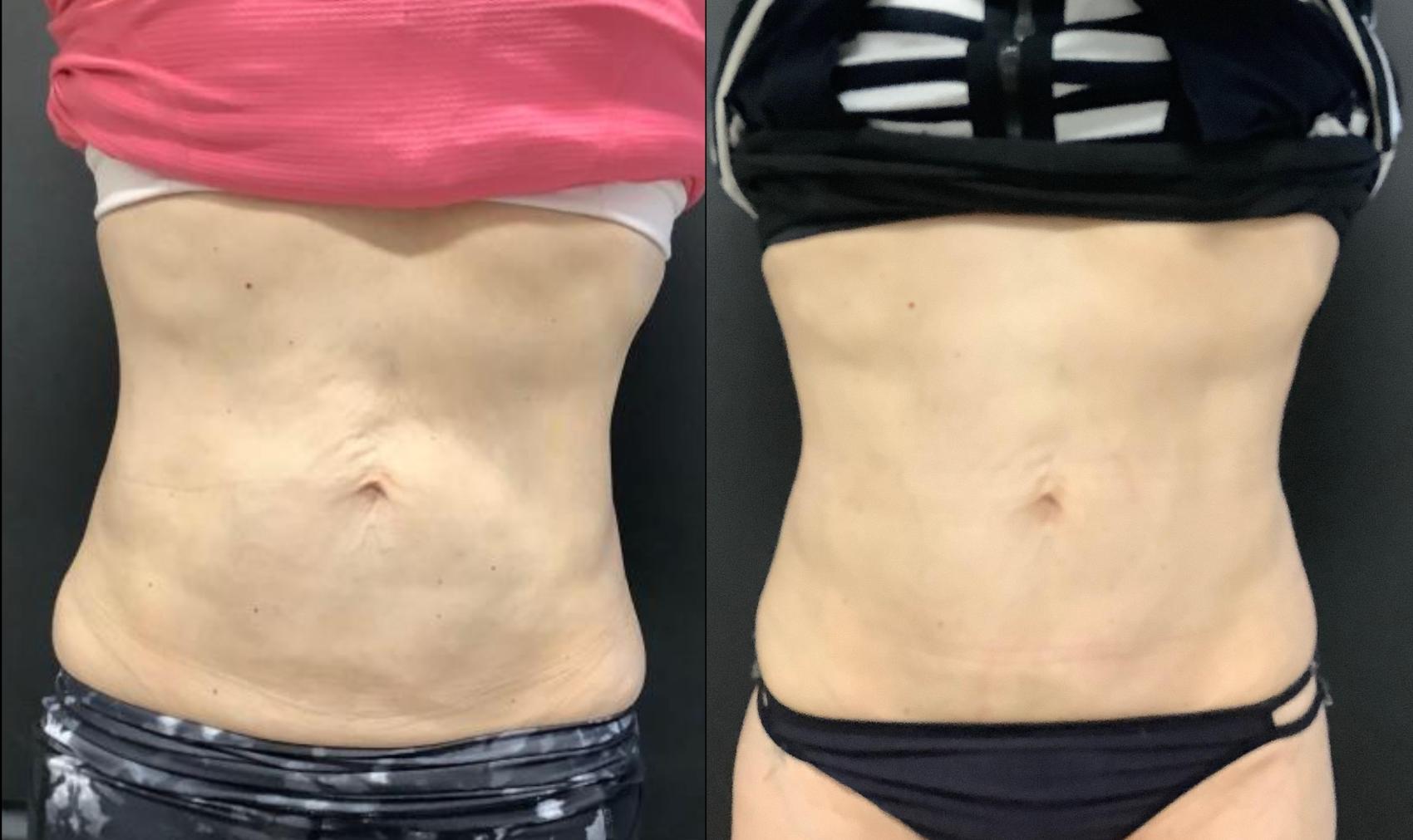 Before & After
Case #34
This woman wanted to tighten the loose skin on her abdomen without surgery. Dr. Isaac treated her with Exilis Ultra to achieve her goals. Results shown after 1 treatment.
Read More
Keep in mind that each patient is unique and your results may vary.
What is Exilis Ultra?
Exilis Ultra is a noninvasive, nonsurgical device that uses RF, or radiofrequency, waves to precisely heat deep tissue below the surface of the skin. This heat shrinks the fat cells as well as stimulates new collagen production, potentially leading to smoother, firmer skin. This device can be a great option for those who want a non-surgical option to contour and tone the body as well as tighten the skin.
It is not meant for those who are looking to treat obesity or large areas of fat or significant skin laxity. Instead, it can be a great treatment for patients who have smaller fat deposits in specific locations that haven't responded to diet and exercise. It can contour these areas highly effectively and lead to a more toned, better contoured body.
Exilis Ultra for Cellulite
Cellulite, also known as cottage cheese fat, is the bane of many women. Cellulite is the dimpled fat that commonly shows up on women's buttocks, thighs, abdomen, and arms. The unfortunate thing about cellulite is that it is genetic. If your mother had cellulite, chances are that you will have it too. Fortunately, we don't have to give in to genetics. There is now a nonsurgical, safe, and effective means of reducing the appearance of cellulite in the right candidate! At the MI Skin Dermatology Center in Washington, DC, Dr. Melda Isaac and Dr. Daniel Yanes offer Exilis Ultra, the latest in cellulite-reduction technology.
Exilis Ultra for Facial Skin Tightening

Exilis Ultra can smooth and tighten the skin around eyes, mouth, neck and hands. This treatment can also be used in conjunction with surgery or as a post-surgical touchup to help create smoother and more toned skin. It is not, however, a substitute for surgery. It could be perfect for people who only need to be rid of small, stubborn fat deposits and tighten mildly lax skin.
What can I expect from this treatment?
Exilis Ultra procedures are usually safe, fast, and relatively pain-free. During an Exilis Ultra session, you will feel a sensation of heat as the RF waves target your deep skin tissue to melt away fat cells and stimulate collagen production. The Exilis Ultra device has a built-in cooling mechanism that will keep this heat from becoming unbearable. Most patients find Exilis Ultra to be comfortable, with the heat sensation described as a "warm massage."
Exilis Ultra sessions generally take anywhere from fifteen to forty-five minutes, depending on the areas to be treated. There is no recovery time necessary for most patients, so you should be able to return to your everyday life immediately following a session. Multiple sessions are needed in order to achieve full results. The number of treatments will vary depending on the individual, but generally, four to six treatments are recommended.
While multiple sessions are needed to see full results, these results can be long-lasting. If you follow post-treatment instructions and lead a healthy lifestyle, results will last for years.
Exilis Ultra is extremely safe and generally has almost no side effects. In some instances, a patient may experience some minor irritation in the area which was treated. When performed by an expert dermatologist such as Dr. Isaac or Dr. Daniel Yanes in Washington, DC, side effects are very rare, although as with any cosmetic procedure, there is a potential for complications.
Turn Back the Clock
Rediscover a younger, more vibrant you. Trust award-winning dermatologists Dr. Melda Isaac and Dr. Daniel Yanes to restore your vibrance with individualized anti-aging procedures. Each treatment is meticulously planned and performed to take years off your face without leaving any obvious signs of a cosmetic treatment. Look as youthful as you feel, starting today.
Schedule Consultation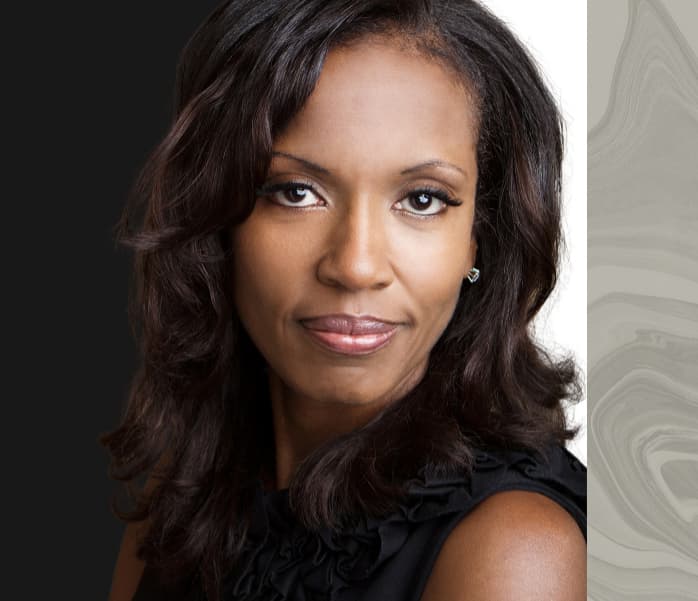 Model
Who is a good candidate for this treatment?
If you have areas of loose, sagging skin or cellulite, you may be a good candidate for Exilis Ultra. Exilis Ultra is good for tightening, firming, and smoothing skin, making it ideal for smoothing out cellulite dimples or restoring sagging skin. Exilis Ultra is not, however, meant for fat reduction. If you are looking to lose inches, other procedures such as CoolSculpting may be better for you. Results will vary between patients.
Exilis Ultra can be used in conjunction with other procedures in order to help achieve fuller, more comprehensive results. If you want skin tightening along with body contouring, or firmer skin combined with wrinkle reduction or evening of skin tone or texture, Exilis Ultra is a good option to use in combination with other treatments such as lasers, dermal fillers or body sculpting procedures such as Ultherapy and CoolSculpting.
Schedule your consultation today!
If you could benefit from some cellulite reduction and firmer, smoother-looking skin, you may be a good candidate for treatment with Exilis Ultra. Request your consultation online with our easy-to-use form, or call us at (202) 393-7546 today to get started.
About Our Doctors
Dr. Melda Isaac and Dr. Daniel Yanes are consistently recognized among the top dermatologists in Washington, DC. Our board-certified dermatologists provide both medical and cosmetic dermatology services with professionalism and compassion. Their specialized expertise in injectables and an eye for creating natural-looking results have made them a sought-after source for excellent dermatological care.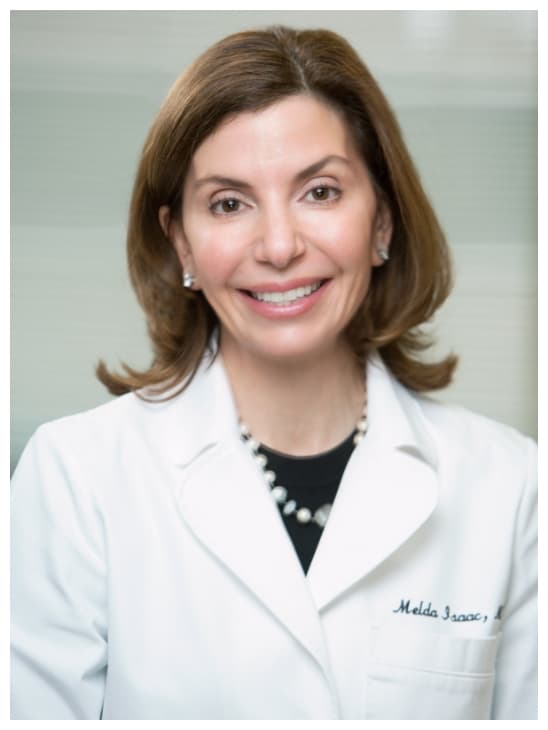 Melda Isaac, MD
Founder and Director of MI Skin Dermatology and Laser Center
Meet Dr. Isaac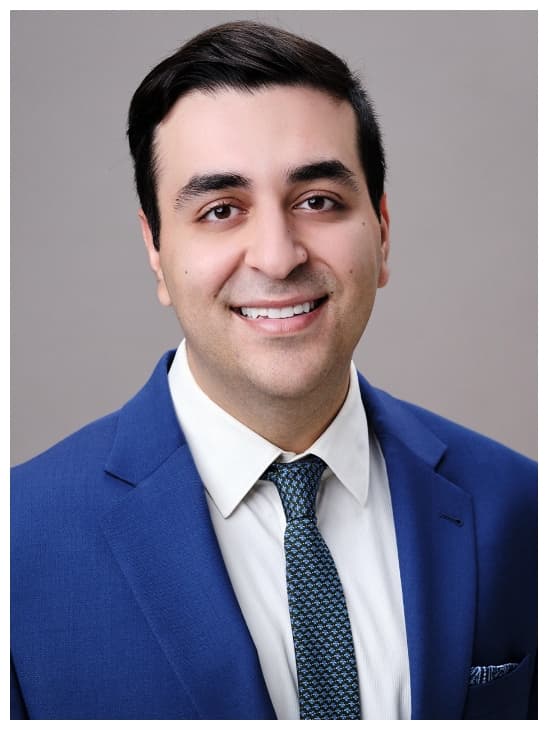 Daniel Yanes, MD
Board-Certified Dermatologist
Meet Dr. Yanes
Credentials you can trust