MI Skin Dermatology Center: Melda Isaac, MD
Two Lafayette Centre
1133 21st Street NW, Suite 450
Washington, DC 20036
Phone: (202) 393-7546
Monday–Friday: 8:30 a.m.–4 p.m.

Derma V Laser
Many people suffer from skin conditions that may cause them embarrassment or anxiety. These conditions are sometimes mild enough to be covered effectively with makeup, but in some cases a more effective solution is desired. At MI Skin Dermatology Center in Washington, D.C., we are committed to making our patients' lives better through treating these skin problems.
MI Skin Dermatology Center in Washington DC is proud to offer the Derma V laser, a multifaceted laser that can be used to treat a variety of skin conditions. If you are suffering from rosacea, port wine stains, varicose veins, or uneven skin tone, this laser may be able to help. Don't suffer with red skin or varicose veins if you don't have to!
What is the Derma V Laser?
The Derma V laser is a three-in-one device with three different laser settings to be able to treat a wide variety of skin conditions. The Derma V laser is proven safe and effective when administered by an experienced, board-certified expert dermatologist such as Dr. Isaac or Dr. Yanes. It is a very popular treatment due to its efficiency and versatility.
The three settings of the Derma V laser are a high energy short pulse 532 nm mode, a long pulse 1064 nm mode, and a microsecond 1064 nm mode. These different modes are used to treat different conditions, from small, superficial vascular conditions such as redness diffusion to deeper vascular conditions such as varicose veins. The Derma V laser is one of the most powerful and effective laser treatments for varicose and spider veins!
Who is a good candidate for this treatment?
If you have a skin condition which is bothering you such as rosacea or varicose veins, then the Derma V laser could be a good choice for you. It has a built-in cooling mechanism which negates the need for anesthesia and protects the surrounding skin, so it could be a good choice for patients with a low pain tolerance. The Derma V laser is also highly customizable, so that the dermatologist is able to precisely treat individual conditions with a high level of accuracy. Results will always vary depending on the individual, but the Derma V has a high satisfaction rate.
Dr. Isaac and Dr. Yanes in Washington DC or a member of their trained staff will have a consultation with you prior to your treatment and determine if the Derma V laser is the best treatment option for your individual condition.
Turn Back the Clock
Rediscover a younger, more vibrant you. Trust award-winning dermatologists Dr. Melda Isaac and Dr. Daniel Yanes to restore your vibrance with individualized anti-aging procedures. Each treatment is meticulously planned and performed to take years off your face without leaving any obvious signs of a cosmetic treatment. Look as youthful as you feel, starting today.
Schedule Consultation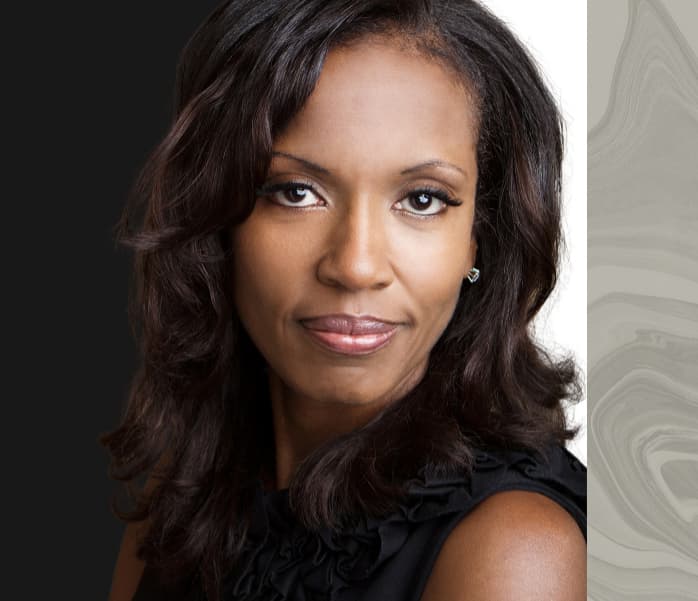 Model
Frequently Asked Questions
There are numerous Washington, DC laser treatments available for all skin types and different skin conditions. To help you learn more and stay informed, we have put together a list of commonly asked questions about the Derma V laser.
Q: What does this treat?
A: The Derma V laser can treat rosacea, port wine stains, cherry angiomas, spider veins, and varicose veins. To find out if Derma V is a good treatment for you, please feel free to call MI Skin Dermatology Center in Washington DC and speak with expert dermatologists Dr. Melda Isaac or Dr. Daniel Yanes, or a member of her highly trained staff.
Q: How many sessions are needed to achieve results?
A: The number of treatment sessions required will depend on the specific condition being treated as well as on the patient's individual skin and amount of downtime the patient has to offer. Some patients will see results after just one session, while others may require more. Dr. Melda Isaac, Dr. Daniel Yanes, or their staff will let you know during your consultation approximately how many sessions you can expect to see optimal results.
Q: Is this treatment painful?
A: Similar to other lasers, The Derma V laser is fired as a quick pulse of light that typically feels like a rubber band snapping on the skin. However, Derma V has a built-in cooling system that reduces this discomfort so an anesthetic is not necessary and treatments are more comfortable. Many patients feel the Derma V with built-in cooling system is one of the most comfortable laser treatments available. If you are concerned about potential pain, talk to your provider before your treatment so that she can help try to make your experience as comfortable as possible.
Q: What are the side effects of Derma V?
A: Derma V generally has minimal side effects. The most common side effect a patient might see is redness or swelling on the treated areas. In rare cases, bruising may occur. These side effects should not be serious, and often resolve themselves within a few days.
Schedule your Treatment Consultation Today!
Take control of your skin condition today with the Derma V. Request your consultation online or call MI Skin at (202) 393-7546 to book your appointment.
About Our Doctors
Dr. Melda Isaac and Dr. Daniel Yanes are consistently recognized among the top dermatologists in Washington, DC. Our board-certified dermatologists provide both medical and cosmetic dermatology services with professionalism and compassion. Their specialized expertise in injectables and an eye for creating natural-looking results have made them a sought-after source for excellent dermatological care.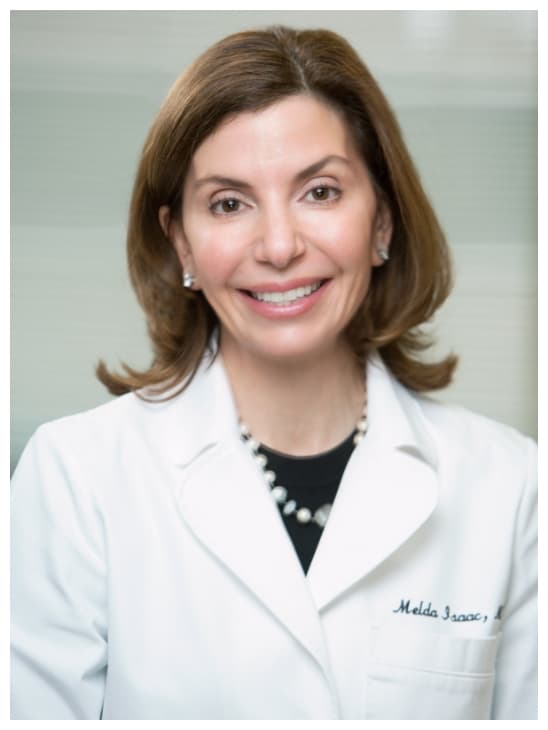 Melda Isaac, MD
Founder and Director of MI Skin Dermatology and Laser Center
Meet Dr. Isaac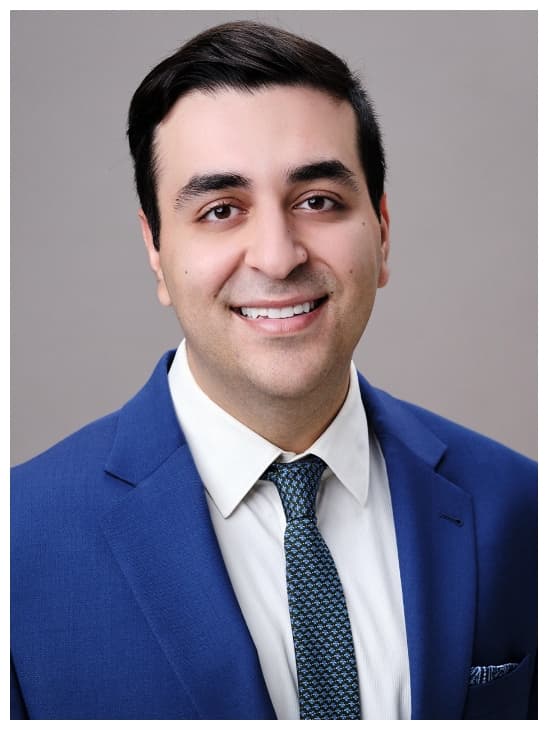 Daniel Yanes, MD
Board-Certified Dermatologist
Meet Dr. Yanes
Credentials you can trust