MI Skin Dermatology Center: Melda Isaac, MD
Two Lafayette Centre
1133 21st Street NW, Suite 450
Washington, DC 20036
Phone: (202) 393-7546
Monday–Friday: 8:30 a.m.–4 p.m.

Stretch Marks
Stretch marks, also known as striae, are lines in the skin which usually start out red or purple and fade to light pink or white. Stretch marks are especially common in women, although men can get them too. Unfortunately, stretch marks can't be prevented or completely eliminated, but there are treatment options that can vastly improve their appearance.
What causes Stretch Marks?
Stretch marks are caused when the dermis, which is the middle layer of the skin responsible for providing structure and elasticity, can't keep up with rapid growth such as that from pregnancy or extreme weight gain. As the skin grows, the elastin and collagen fibers in the dermis can break, causing indents in the skin.
Pregnancy is a leading cause of stretch marks, as the abdominal skin grows rapidly. Genetics play a role as well – if your mother had stretch marks, it's more than likely that you will, too. Around 90% of pregnant women develop stretch marks in the seventh or eighth month of pregnancy.
Obesity and hereditary conditions can also cause stretch marks. Bodybuilders sometimes get them as well, as the skin is stretched over the muscles. The most common areas affected by stretch marks are the abdomen, legs, arms, thighs, and buttocks.
Treatments
While there aren't really any reliable methods for preventing striae, there are a number of options that can help to reduce the appearance of existing stretch marks. Consult with an expert dermatologist such as Dr. Melda Isaac and Dr. Daniel Yanes in Washington DC to find out which treatment might be best for you.
An overview of our current skin laser procedures:
CO2 Laser Fractional Skin Resurfacing: Fractional skin resurfacing is an innovative treatment that causes microscopic injuries to the skin, thus stimulating fresh new growth. Fractional skin resurfacing with a CO2 laser works quickly, with results appearing after only one session, but it also requires up to a week of downtime as the treatment area heals and recovers.
Fraxel: The Fraxel laser is a gentle treatment which works by treating fractional columns of skin to induce the dermis to produce more collagen and repair the skin from the inside out. Fraxel has 3 different laser systems with different levels of aggressiveness, and which one is best for you will be discussed by Dr. Isaac or Dr. Yanes in Washington DC during your consultation.
V-Beam Laser: V-beam lasers use short pulses of yellow light which are absorbed by the blood vessels in the skin, causing blood to coagulate and be absorbed into the body. V-beam leasers can treat all kinds of red discolorations on your body, including stretch marks.
Microneedling with the Collagen PIN is a revolutionary procedure which does not require downtime and is remarkably effective. Microneedling involves using a device equipped with fine needles to penetrate the skin and stimulate new skin regeneration as well as allowing for deeper and more effective penetration of topical solutions. Microneedling is a great option for older stretch marks, and can be used anywhere on the body.
Turn Back the Clock
Rediscover a younger, more vibrant you. Trust award-winning dermatologists Dr. Melda Isaac and Dr. Daniel Yanes to restore your vibrance with individualized anti-aging procedures. Each treatment is meticulously planned and performed to take years off your face without leaving any obvious signs of a cosmetic treatment. Look as youthful as you feel, starting today.
Schedule Consultation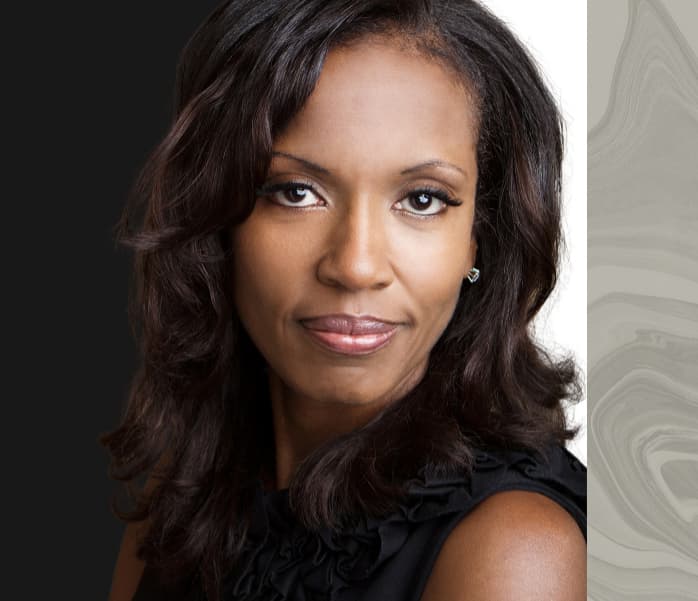 Model
Microdermabrasion is an option for helping to reduce the appearance of stretch marks, but in your provider's expert opinion, it must be combined with other devices in order to get optimal results. Microdermabrasion works by gently exfoliating the top layer of skin, clearing away dead skin cells and promoting new skin growth. Microdermabrasion allows better penetration of other treatments (both topical products and devices!) into the skin. This treatment option is good for people who have older stretch marks which may have already faded somewhat.
At MI Skin Dermatology Center in Washington DC, we offer DermaSweep as a microdermabrasion option. DermaSweep is a safe and effective device that offers the same benefits as traditional crystal microdermabrasion without the potential hazards and mess.
Tixel is a fractional energy device that uses heat energy to reach the deep layers of the skin. Through the creation of microchannels in the skin, the heat energy passes into the tissue, triggering the body's healing process to stimulate the generation of new collagen to reduce the appearance of stretch marks.
Schedule a Consultation Today!
If you are suffering from stretch marks, don't think that you just have to live with them forever. Talk to expert dermatologists Dr. Melda Isaac or Dr. Daniel Yanes in Washington DC to see what treatment options might be best to reduce the appearance of your striae! Stretch marks vary depending on the individual, so it's very important to have a consultation with an expert dermatologist before deciding on a treatment option.
About Our Doctors
Dr. Melda Isaac and Dr. Daniel Yanes are consistently recognized among the top dermatologists in Washington, DC. Our board-certified dermatologists provide both medical and cosmetic dermatology services with professionalism and compassion. Their specialized expertise in injectables and an eye for creating natural-looking results have made them a sought-after source for excellent dermatological care.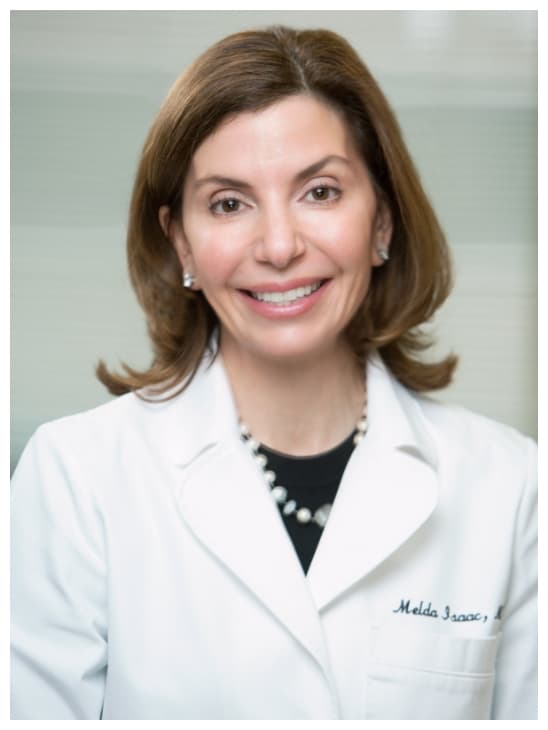 Melda Isaac, MD
Founder and Director of MI Skin Dermatology and Laser Center
Meet Dr. Isaac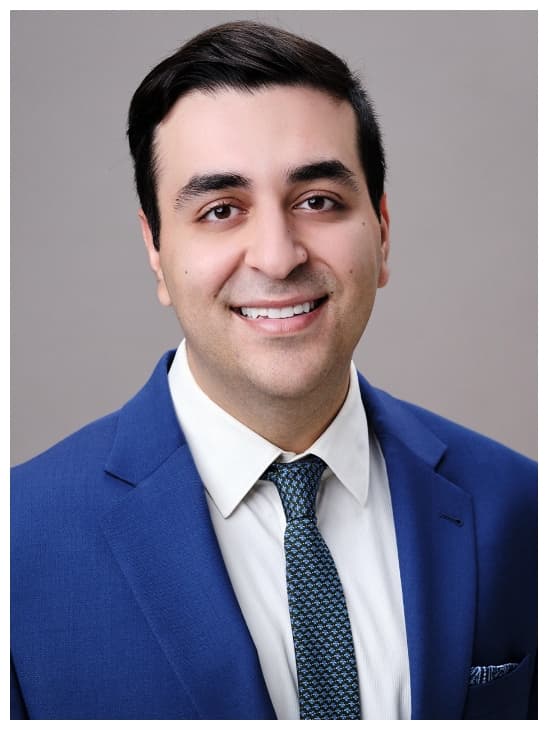 Daniel Yanes, MD
Board-Certified Dermatologist
Meet Dr. Yanes
Credentials you can trust