MI Skin Dermatology Center: Melda Isaac, MD
Two Lafayette Centre
1133 21st Street NW, Suite 450
Washington, DC 20036
Phone: (202) 393-7546
Monday–Friday: 8:30 a.m.–4 p.m.

Cosmetic Dermatology
Many people desire to improve and enhance their appearance but do not want to undergo costly and painful surgical procedures. At MI Skin Dermatology Center, board-certified dermatologists Dr. Melda Isaac and Dr. Daniel Yanes offer state-of-the-art cosmetic dermatology treatments in Washington, DC, that require no surgery and minimal downtime. Our providers use their extensive skincare knowledge and experience to help patients from Chevy Chase and Bethesda, MD; Arlington and Alexandria, VA; and surrounding areas fulfill their desire for a healthier and more youthful appearance.
After thoroughly consulting with each patient, Dr. Isaac and Dr. Yanes create an individualized treatment plan that will refresh and rejuvenate aging or problem skin. For the best, most advanced dermatology treatments, look no further than MI Skin Dermatology Center!
Non-surgical body contouring and skin tightening treatments using radiofrequency, ultrasound energy, and fat freezing are the ideal methods for removing stubborn fat and excess sagging skin.
---
Injectable dermal filler treatments combat signs of aging by restoring lost volume, plumping hollow areas of the face, and filling in fine lines and wrinkles. Neuromodulators are used not only to reduce the appearance of wrinkles, but also treat other conditions such as excessive sweating and headaches.
---
Always at the cutting edge of technology, the providers at MI Skin Dermatology utilize the most advanced laser treatments to provide comprehensive skin rejuvenation for their cosmetic dermatology patients.
---
Explore more treatments for bringing out the best in your skin.
---
Turn Back the Clock
Rediscover a younger, more vibrant you. Trust award-winning dermatologists Dr. Melda Isaac and Dr. Daniel Yanes to restore your vibrance with individualized anti-aging procedures. Each treatment is meticulously planned and performed to take years off your face without leaving any obvious signs of a cosmetic treatment. Look as youthful as you feel, starting today.
Schedule Consultation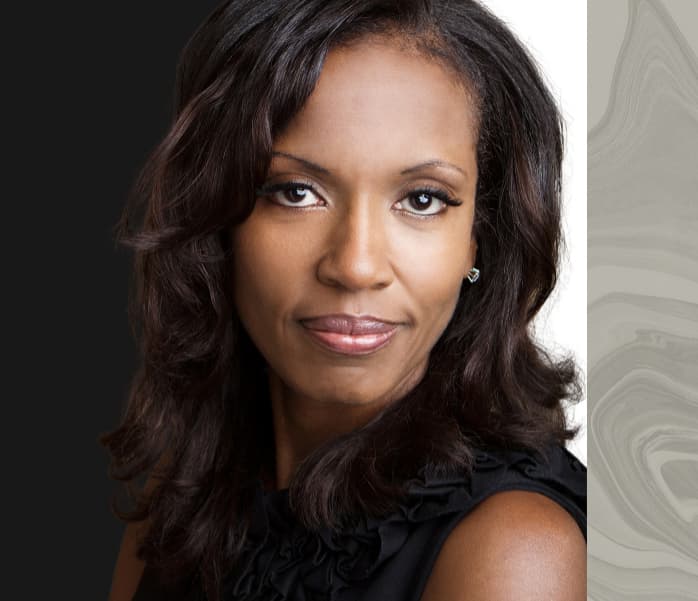 Model
AccuVein® Technology
All of the dermal fillers in our dermatology center are FDA approved and administered by expert, board-certified dermatologists Dr. Melda Isaac and Dr. Daniel Yanes. Additionally, our dermatologists use AccuVein vein visualization technology to improve aesthetic procedures—such as dermal filler injections—by providing better vein visibility. The AccuVein AV400 provides a visual roadmap of a patient's unique vascular anatomy to minimize discomfort and bruising during injectable procedures.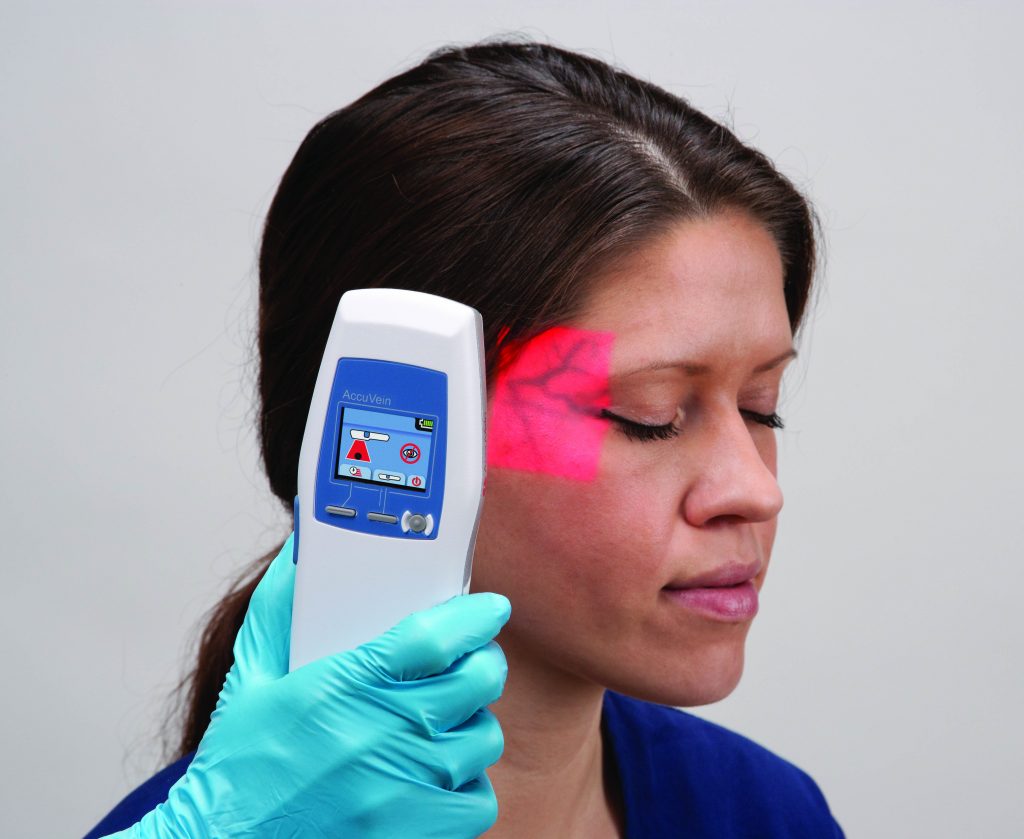 "Dr. Isaac runs an excellent office. Everyone is kind, punctual, professional, very knowledgeable and I find that she always has the latest skin technology. "
– Deborah D.

Schedule a Visit in Our Washington, DC Dermatology Office Today!
Reverse the signs of aging skin with the advanced cosmetic dermatology treatment that's right for you. To schedule a consultation with Dr. Melda Isaac or Dr. Daniel Yanes, call MI Skin Dermatology Center today at (202) 393-7546, or request a consultation online.
About Our Doctors
Dr. Melda Isaac and Dr. Daniel Yanes are consistently recognized among the top dermatologists in Washington, DC. Our board-certified dermatologists provide both medical and cosmetic dermatology services with professionalism and compassion. Their specialized expertise in injectables and an eye for creating natural-looking results have made them a sought-after source for excellent dermatological care.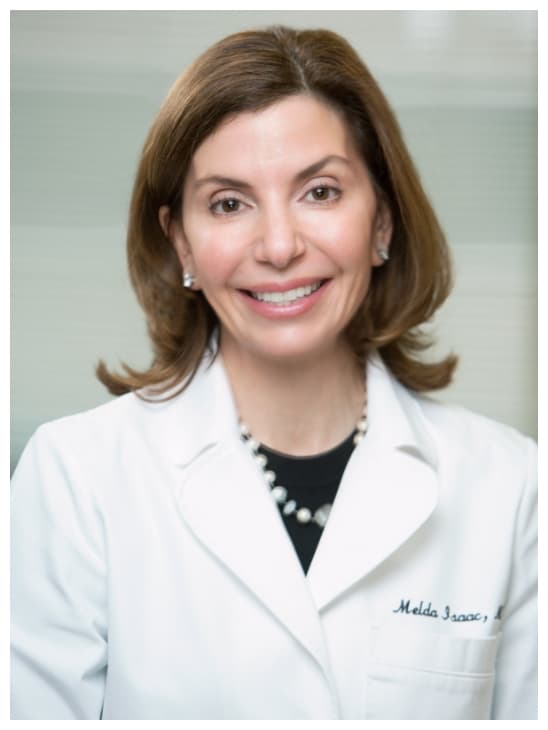 Melda Isaac, MD
Founder and Director of MI Skin Dermatology and Laser Center
Meet Dr. Isaac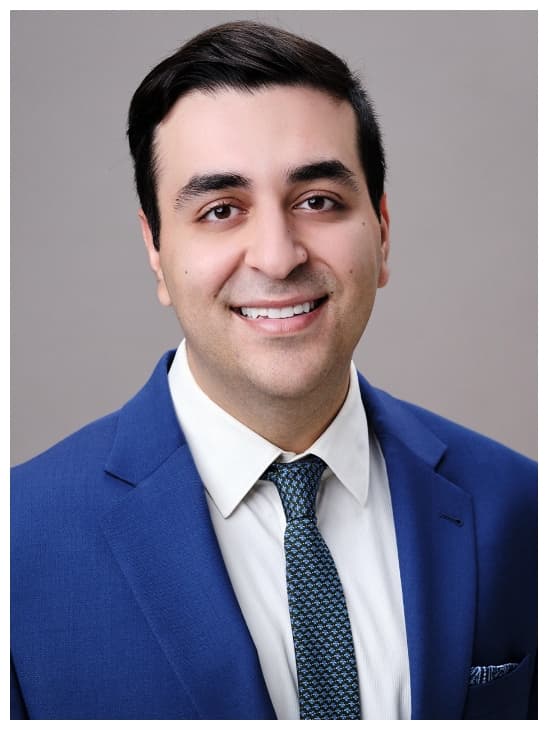 Daniel Yanes, MD
Board-Certified Dermatologist
Meet Dr. Yanes
Credentials you can trust