MI Skin Dermatology Center: Melda Isaac, MD
Two Lafayette Centre
1133 21st Street NW, Suite 450
Washington, DC 20036
Phone: (202) 393-7546
Monday–Friday: 8:30 a.m.–4 p.m.

Chemical Peels
As we age, our skin starts to lose its smoothness, elasticity, and brightness. Dead cells build up on the surface of our skin, leading to dullness and rough, irregular texture. Chemical peels are a tried and true method of removing these dead skin cells in order to regain a youthful glow. Chemical peels have been around for over 100 years as an intensive exfoliation treatment to renew and rejuvenate aging skin which has been marred by dark blotches, fine lines, sun damage, and acne scarring.
We offer a myriad of chemical peels ranging from superficial epidermal peels to deeper peels that treat the underlying dermis. Peels are selected and customized to each patient's needs.
What can a chemical peel do for you?
A chemical peel solution applied to the epidermis removes dead skin and stimulates the production of new skin cells, leading to a freshly rejuvenated appearance. Chemical peels can improve fine lines and wrinkles, uneven pigmentation, shallow acne scars and active acne, plus sun and age spots. We offer a myriad of chemical peels ranging from superficial epidermal peels to deeper peels that treat the underlying dermis.  Peels are selected and customized to each patient's needs. During your consultation, treatment options for your particular cares and concerns will be discussed in depth with Dr. Melda Isaac, Dr. Daniel Yanes, or a member of their staff in Washington DC in order to formulate an effective chemical peel plan.
Be sure to let your provider know if you have a history of viral infections such as cold sores, fever blisters, or facial warts, as well as if you have undergone any prior treatments such as laser resurfacing or Accutane.
Chemical peels can treat the following areas:
Face
Neck
Chest
Shoulders
Back
Upper arms
Back
Hands
Types of chemical peels
Light or superficial chemical peels target the uppermost layers of skin. These peels use glycolic acid, AHAs, salicylic acid, or citric acid to remove the top layer of skin. They are designed to treat discoloration, fine lines, and acne to reveal brighter, fresher skin. There is minimal recovery time required from a light chemical peel than other peels. Vi Peels, Vitalize Peels and Jessner's peels are offered at MI Skin Dermatology.
Trichloroacetic acid or TCA Peels are usually medium depth peels that can penetrate to the upper dermis. TCA peels are available in varying strengths and can be combined with superficial peels allowing Dr. Isaac or Dr. Yanes to perform light, medium or deep chemical peels, depending on your needs and skincare goals. Since TCA peels penetrate more deeply into the skin, recovery time is typically seven to ten days for medium-strength chemical peels.  Deeper penetration of the chemical peel to the dermis allows for treatment of scars and deeper wrinkles in addition to improving texture and pigmentation concerns.
TCA Peels are used to improve:
Skin texture
Pigmentation
Sun damage
Actinic Keratosis or precancerous spots
Acne and acne scarring
Brown spots
Wrinkles
MI Skin Dermatology offers TCA peels in varying strengths to suit your needs and achieve your skincare goals. Depending on the strength of the treatment, you may experience a stinging or burning sensation during the treatment, but this is temporary, and discomfort is minimal. Recovery time varies depending on the strength of the chemical peel, but results are visible within a few days. TCA Peels can be performed every three to twelve months.
Jessner Peels are another chemical peel option. This peel uses a combination of lactic acid, salicylic acid, and resorcinol in a 95% ethanol solution to penetrate the upper dermis and reveal new skin. Depending on your needs, your provider may use the solution alone to perform a lighter peel or in combination with TCA to create a more aggressive or medium depth peel to remove dead skin and improve the appearance and texture of your skin.
Jessner Peels can improve the following skin conditions:
Dark spots
Age spots
Skin tone
Acne and acne scars
Scars
Fine lines and wrinkles
Melasma
Hyperpigmentation
VI Peels are another popular chemical peel option offered by MI Skin Dermatology. The VI Peels uses a powerful blend of ingredients to penetrate the top layers of the skin and reveal fresher, brighter skin within a few days. Your provider will assess your skin's condition and prescribe the appropriate depth of treatment for you.
A VI Peel treatment last about 30 minutes and is virtually pain-free. This is considered a gentler chemical peel than some other options, but individual results will vary. Recovery usually takes five to seven days as the old skin sloughs off and new skin is revealed. VI Peels can be performed every three to six months.
VI Peels improve appearance of the following skin conditions:
Fine lines
Wrinkles
Uneven skin tone
Age spots
Sun damage
Uneven skin texture
Turn Back the Clock
Rediscover a younger, more vibrant you. Trust award-winning dermatologists Dr. Melda Isaac and Dr. Daniel Yanes to restore your vibrance with individualized anti-aging procedures. Each treatment is meticulously planned and performed to take years off your face without leaving any obvious signs of a cosmetic treatment. Look as youthful as you feel, starting today.
Schedule Consultation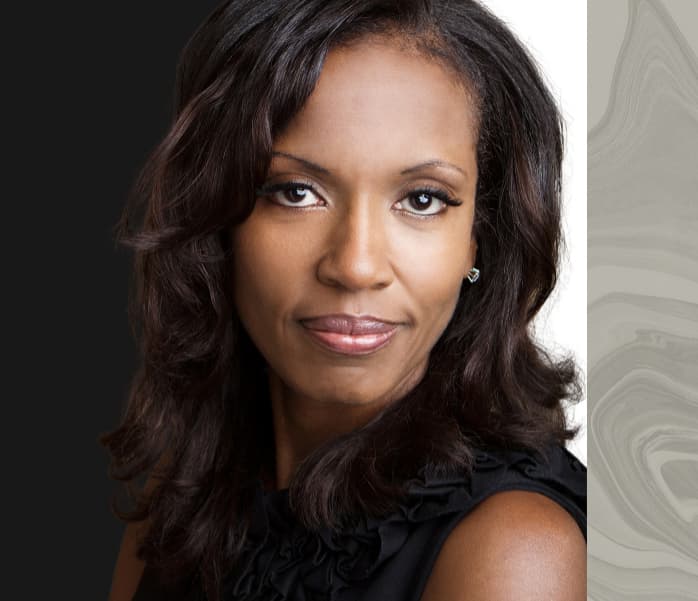 Model
What are treatments like?
After your face is cleaned and prepared for a peel, most patients describe a sunburn-like sensation during a chemical peel. It may feel warm or even hot, followed by a stinging sensation. hemical peels are not usually painful, however. After the treatment, recovery time will depend on the depth of penetration of the peel. Superficial chemical peels generally involve little to no downtime, with redness and perhaps scaling the only side effects. These usually last for only a few days. Deeper peels will involve more downtime, with the skin swelling and turning brown, followed by peeling. The recovery period for a deeper chemical peel can be seven to ten days.  Your provider may also prescribe precautionary medications to minimize infection risks for deeper peels.
After a chemical peel, your fresh skin will be very sensitive. Before going outside, be sure to apply a sunscreen with at least SPF 30. Dr. Isaac, Dr. Yanes, and their highly trained staff in Washington, DC will prescribe a home care regimen in order to ensure proper healing.
Schedule a dermatology consultation today!
All treatments require a pre-consultation in order to determine which type of peel would be best for your skin and desired results. Sometimes a pre-treatment skin care routine may be established in order to achieve optimal results from your peel. If you think that a chemical peel may be a good solution for your skin care needs, contact the MI Skin Dermatology Center in Washington DC today to schedule your consultation! To learn more and make an appointment, call (202) 393-7546 today!
About Our Doctors
Dr. Melda Isaac and Dr. Daniel Yanes are consistently recognized among the top dermatologists in Washington, DC. Our board-certified dermatologists provide both medical and cosmetic dermatology services with professionalism and compassion. Their specialized expertise in injectables and an eye for creating natural-looking results have made them a sought-after source for excellent dermatological care.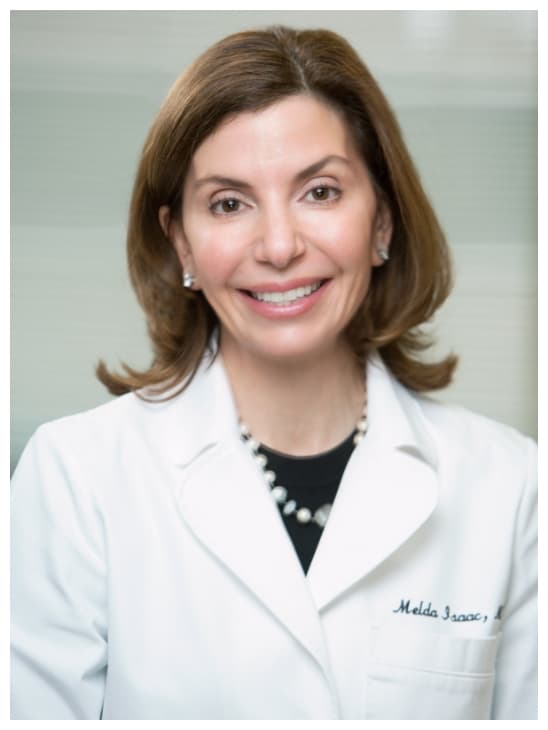 Melda Isaac, MD
Founder and Director of MI Skin Dermatology and Laser Center
Meet Dr. Isaac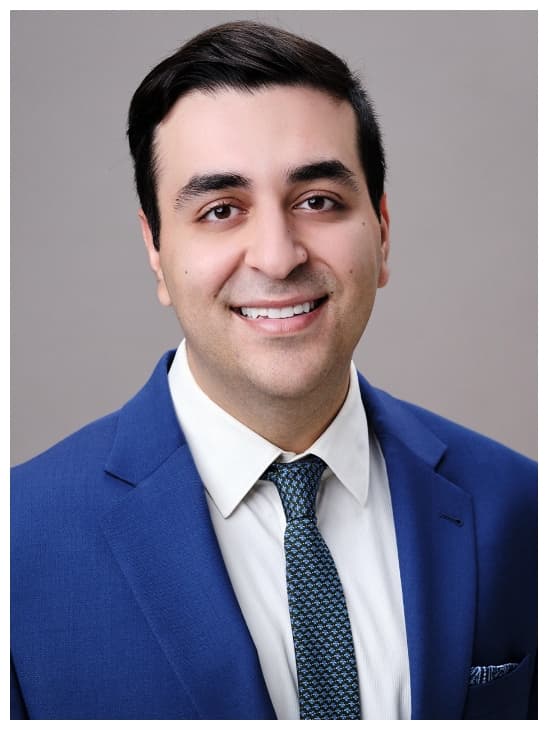 Daniel Yanes, MD
Board-Certified Dermatologist
Meet Dr. Yanes
Credentials you can trust