MI Skin Dermatology Center: Melda Isaac, MD
Two Lafayette Centre
1133 21st Street NW, Suite 450
Washington, DC 20036
Phone: (202) 393-7546
Monday–Friday: 8:30 a.m.–4 p.m.

RADIESSE®
As we age, we may find ourselves with thinner, less elastic skin that is more prone to wrinkles and volume loss. This occurs because our collagen production decreases over the years. Collagen is an essential naturally occurring substance in our bodies that helps keep skin firm and supple. As our collagen production decreases, our skin elasticity also decreases, and unfortunately our wrinkles increase.
Radiesse may be able to help. By restoring lost collagen, Radiesse can potentially bring back lost volume and elasticity, allowing us to regain some of our lost youth.
Turn Back the Clock
Rediscover a younger, more vibrant you. Trust award-winning dermatologists Dr. Melda Isaac and Dr. Daniel Yanes to restore your vibrance with individualized anti-aging procedures. Each treatment is meticulously planned and performed to take years off your face without leaving any obvious signs of a cosmetic treatment. Look as youthful as you feel, starting today.
Schedule Consultation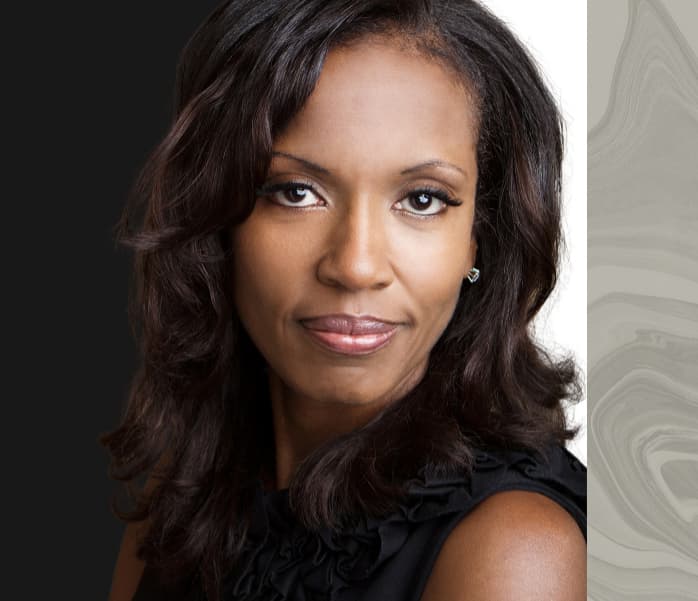 Model
What Is Radiesse?
Radiesse is a dermal filler specifically designed to stimulate collagen production in our skin. CaHA (calcium hydroxylapatite) microspheres immediately get to work restoring volume, and over time these microspheres are able to stimulate the body's collagen production for long lasting results in the right candidate.
Radiesse can be used in a variety of ways, but the most popular uses are for the hands, cheeks, and nose. This dermal filler treatment can restore elasticity and smoothness to the hands, and can volumize the cheeks. This treatment can even be used for non-invasive reshaping of the nose! Ask if you are potential candidate for Radiesse.
Why Choose This Dermal Filler?
The great thing about Radiesse is that it continues working, stimulating collagen production for months after treatment. Radiesse results can last for a year or longer, providing a natural base for your body to continue producing collagen on its own.
Radiesse treatments are generally quick, simple, and safe. Treatment time will vary depending on the individual, but usually patients are in and out within an hour. Dr. Isaac and Dr. Yanes use a fine needle and expert precision to make the procedure as painless as possible and Radiesse is safe to be used with lidocaine, a numbing agent. The addition of lidocaine helps provide a painless experience for many people, although individual pain tolerances vary.

There should be little to no downtime involved with a Radiesse procedure, making it a perfect treatment for busy people. It can also be great for those who don't like to wait for results, since Radiesse results can usually be seen immediately following treatment! Radiesse is also usually long-lasting, with many patients seeing results lasting a year or longer. Results vary depending on the individual.
Dr. Melda Isaac and Dr. Daniel Yanes may select Radiesse when a patient feels hyaluronic acid filler results with Juvederm or Restylane did not last.
Other Dermal Filler Options
We offer a number of other filler options, which are all FDA-approved, to provide the attractive, natural-looking results our patients want. Options include: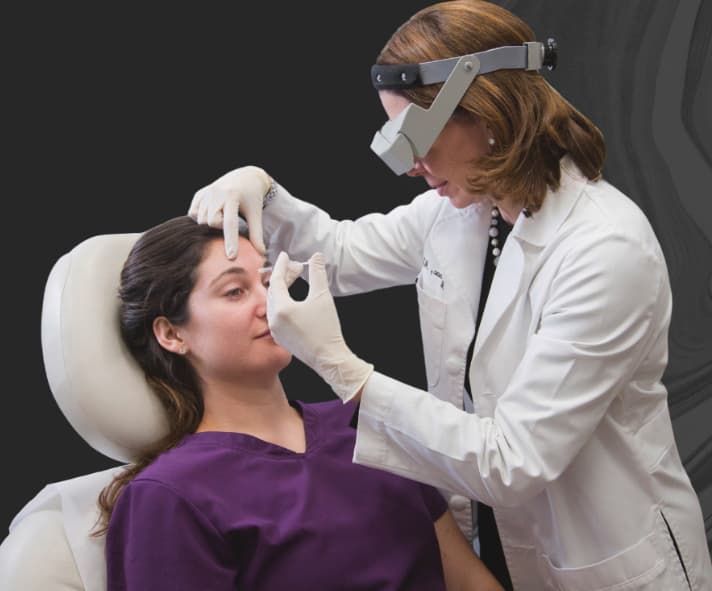 Expert in the Art of Injectables
Dr. Melda Isaac's impressive credentials make her the choice of so many for BOTOX, JUVÉDERM, and other injectables. Highlights include:
Board-certified dermatologist
20+ years of experience with injectables
Performs more than 2,000 injectable treatments per year
Provides the most BOTOX treatments in the Washington, DC area
Incorporates her refined sense of facial aesthetics into each treatment
Remains on the forefront of injectable techniques and applications
Schedule Consultation
Frequently Asked Questions
It's common to have questions about dermal filler treatments such as Radiesse. We've put together some frequently asked questions for your benefit.
Q: What is Radiesse best for?
A: Radiesse can be used in a variety of ways, but it is most popular for hand, cheek, and nose treatments. Radiesse is often the filler of choice when undergoing a non-surgical nose job. It can also be used to smooth out certain types of acne scars.
Q: How long does treatment take?
A: Treatment time will vary depending on how many areas are being treated and how many injections are needed, but generally you can be in and out of the office in under 30 minutes. Your provider can tell you approximately how long treatment will take during your consultation.
Q: Are there any side effects?
A: As with most dermal fillers, the most common side effects of Radiesse are redness, swelling, itching, or bruising around the injection site. These side effects should not be serious and typically vanish within a few days to a week.
Q: Is it safe to be used with other injectable treatments?
A: Radiesse is safe for use in combination with other dermal fillers, neuromodulators such as BOTOX® Cosmetic, lasers, and skin tightening treatments. In fact, Radiesse can play a part in a more comprehensive treatment called a "liquid facelift." A liquid facelift uses a combination of different dermal fillers, neuromodulators, and skin tightening treatments to achieve a facelift effect, although the results will not be as dramatic as a full facelift.
Schedule a Consultation Today!
If you think that a dermal filler treatment sounds like a good solution for you, don't hesitate to contact MI Skin Dermatology Center today! Call the office at (202) 393-7546 or request a consultation online .
About Our Doctors
Dr. Melda Isaac and Dr. Daniel Yanes are consistently recognized among the top dermatologists in Washington, DC. Our board-certified dermatologists provide both medical and cosmetic dermatology services with professionalism and compassion. Their specialized expertise in injectables and an eye for creating natural-looking results have made them a sought-after source for excellent dermatological care.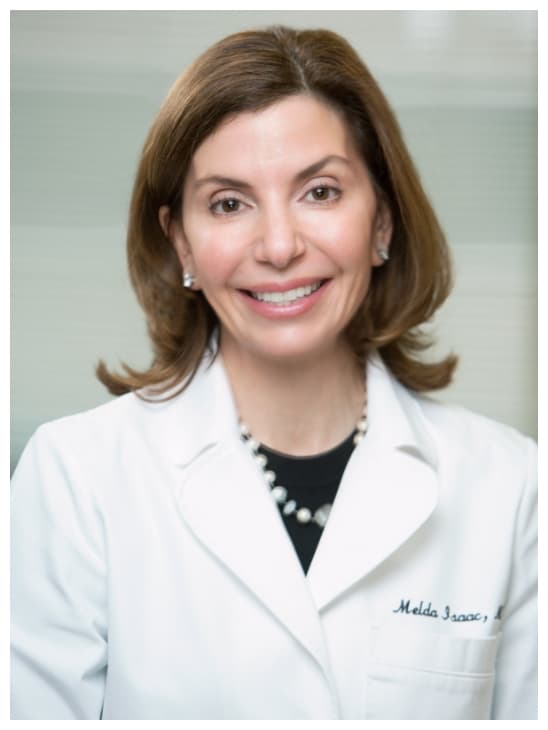 Melda Isaac, MD
Founder and Director of MI Skin Dermatology and Laser Center
Meet Dr. Isaac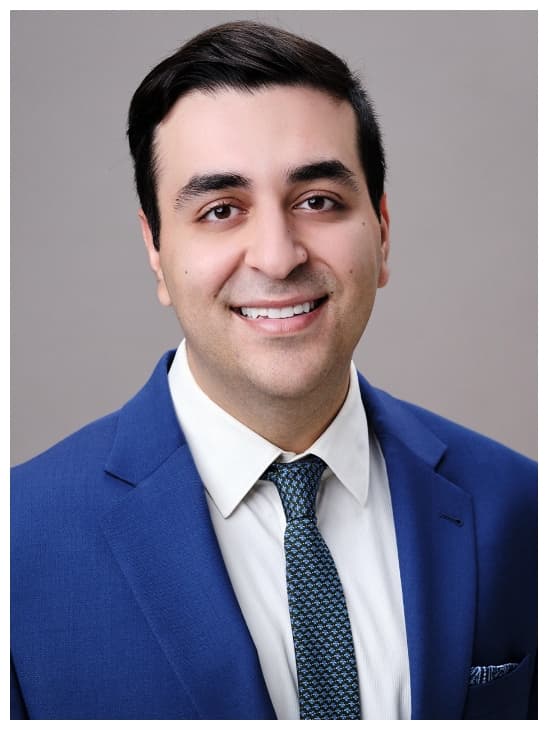 Daniel Yanes, MD
Board-Certified Dermatologist
Meet Dr. Yanes
Credentials you can trust