MI Skin Dermatology Center: Melda Isaac, MD
Two Lafayette Centre
1133 21st Street NW, Suite 450
Washington, DC 20036
Phone: (202) 393-7546
Monday–Friday: 8:30 a.m.–4 p.m.

Thread Facelift
To tighten sagging skin on your face and neck, a traditional facelift is effective in giving you a more youthful, rejuvenated appearance. If you're like many people, however, such great results may look fantastic, but enduring such an invasive procedure does not sound fantastic.
We have good news for you – the Nova thread lift, a nonsurgical facelift that safely and instantly lifts and tightens loose skin on your face, neck, and body with only minimal downtime. A Washington, D.C., thread lift is an effective way to combat the effects of gravity on your face as you age. It's especially effective if you want only a moderate facial rejuvenation and contour without surgery.
At MI Skin Dermatology Center, we are proud to offer this revolutionary nonsurgical facelift to reduce sagging skin quickly and safely. Because of its unique nature, it might revolutionize your facial rejuvenation. To learn more, contact us today through our online contact form or by calling us at (202) 393-7546 to schedule a consultation. A more beautiful you is possible today!
What is Thread Facelift?
Designed to combat facial sagging and other early signs of aging, a thread facelift is a nonsurgical alternative to an invasive facelift. The procedure takes less than one hour and often does not require anesthesia at our Washington DC practice.
Ultra thin sterile threads are inserted just below the surface of your skin through minuscule incisions. Once the threads attach to your tissue, they are gently pulled back to lift and smooth your skin. The effect is immediate and impactful – your "lifted" skin no longer sags and your face is rejuvenated. Even better, because you're awake during the procedure, you are able to follow the process and give your approval once the look you want is achieved.
Why Get a Thread Facelift?
If you're aged anywhere from your late 30s to your 60s with fairly good skin tone and have just started experiencing sagging around your neck and face, a thread facelift could work for you. If you have excessively loose skin and more severe drooping, you'd probably benefit more from a traditional facelift procedure.
The less invasive nature of the thread lift procedure produces many benefits:
No surgery
No pain
Virtually no scarring
Natural results for your neck and face
Virtually no downtime
Shorter recovery
A thread lift is so gentle on your body that you can combine it with other minor cosmetic procedures (i.e., Ultherapy, microneedling,injectables, or skin resurfacing lasers) for an even more amazing effect!
Turn Back the Clock
Rediscover a younger, more vibrant you. Trust award-winning dermatologists Dr. Melda Isaac and Dr. Daniel Yanes to restore your vibrance with individualized anti-aging procedures. Each treatment is meticulously planned and performed to take years off your face without leaving any obvious signs of a cosmetic treatment. Look as youthful as you feel, starting today.
Schedule Consultation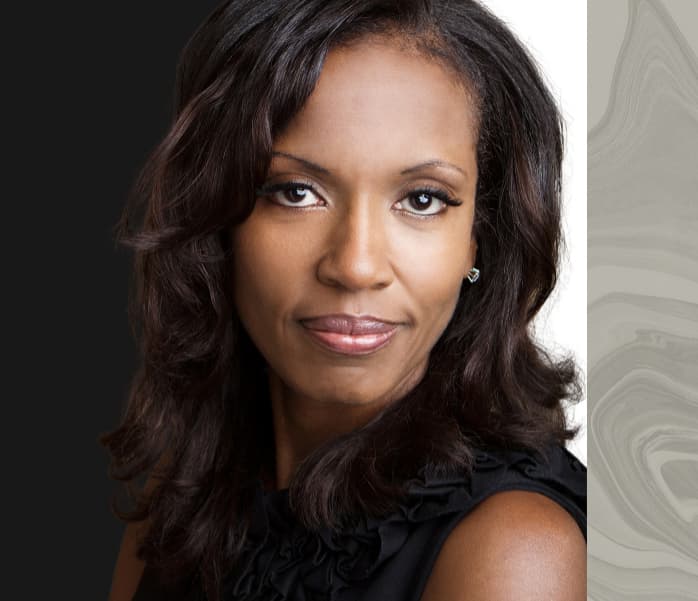 Model
What is a Nova Thread Lift and How Does It Work?
During a Nova thread lift in Washington DC, Dr. Isaac and Dr. Yanes use a special needle that has a synthetic suture containing absorbable, FDA-approved PDO (polydioxanone) attached to it. This suture material is safe enough to be the same suture type used in cardiac surgery.
The PDO-preloaded Nova thread needles are inserted into your skin's subdermal tissue, just parallel to your skin surface. The suture is placed to the subdermal skin and then once properly attached, the needle is removed, leaving the PDO thread attached below your skin. By inserting the Nova thread underneath your skin, no one can see it on the surface. Nova threads lift your loose skin and stimulate a "selective inflammatory response," or controlled healing, a principle applied in many aesthetic procedures, such as fractional laser, chemical peels, and microneedling.
Other types of Nova Thread Lifts include Smooth and Twist threads.
Smooth threads are placed in a mesh, hash-tag or lattice grid in order to smooth fine lines, skin imperfections and scars. Twist threads are placed in the nasolabial folds and lips to create volume, soften lines and define lips.
Controlled healing is a process that allows the body and skin to stimulate collagen production and repair itself. With Nova threads, your skin is allowed to heal itself around the sutures as they are safely absorbed by your body over a period of four to six months. The threads aid your skin's natural (and excellent) healing properties by stimulating the formation of new collagen. The healing happens under your skin and out of sight, giving you smooth, lifted skin with no scar tissue.
No cuts. No incisions. Just injections and pure facial rejuvenation.
Expected Results
Nova threads can be inserted nearly anywhere in your body, but they are particularly effective for your jawline and neck, areas that are challenging to effectively treat with Botox or dermal fillers.
You'll notice the effects almost immediately, but they won't fully be revealed for at least one to two weeks, once any swelling and bruising recede. However, improvement should continue over the next several months as your skin ramps up collagen production even more to add fullness and volume.
Side Effects
Although a Nova thread lift is nonsurgical, because it uses a needle (or multiple needles, depending on the extent of your procedure), you should expect several side effects, as you would with any such procedure, such as temporary redness swelling, bruising, and tender or sensitive skin.
Fortunately, if you're like most of our patients, any side effects you experience should be mild and temporary, resolving themselves within a few days to a week. Icing the treated area for the first few days, as well as avoiding strenuous activity for several days, is usually effective in mitigating the side effects. Any potential complications can easily be rectified by removing the threads and replacing them with new ones.
The finely tuned nature of Nova thread lifts" means that the side effects seen in thread lifts done years ago are a thing of the past, leading to far better effects for those seeking minimally-invasive treatments today.
Want to Know More? Contact MI Skin Dermatology Center in Washington, DC
If you're experiencing the onset of sagging skin on your face or neck, but don't want to undergo an invasive surgery, consider a nonsurgical facelift with the Nova thread lift. Request your consultation online or call  (202) 393-7546 to book your appointment.
About Our Doctors
Dr. Melda Isaac and Dr. Daniel Yanes are consistently recognized among the top dermatologists in Washington, DC. Our board-certified dermatologists provide both medical and cosmetic dermatology services with professionalism and compassion. Their specialized expertise in injectables and an eye for creating natural-looking results have made them a sought-after source for excellent dermatological care.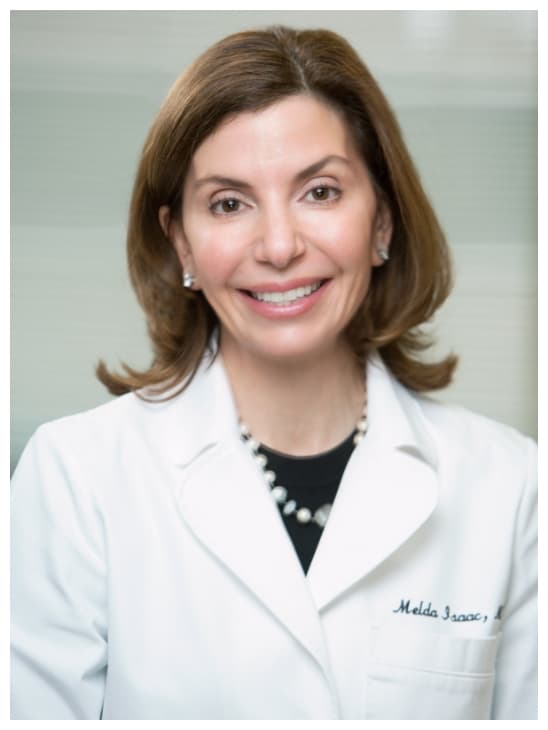 Melda Isaac, MD
Founder and Director of MI Skin Dermatology and Laser Center
Meet Dr. Isaac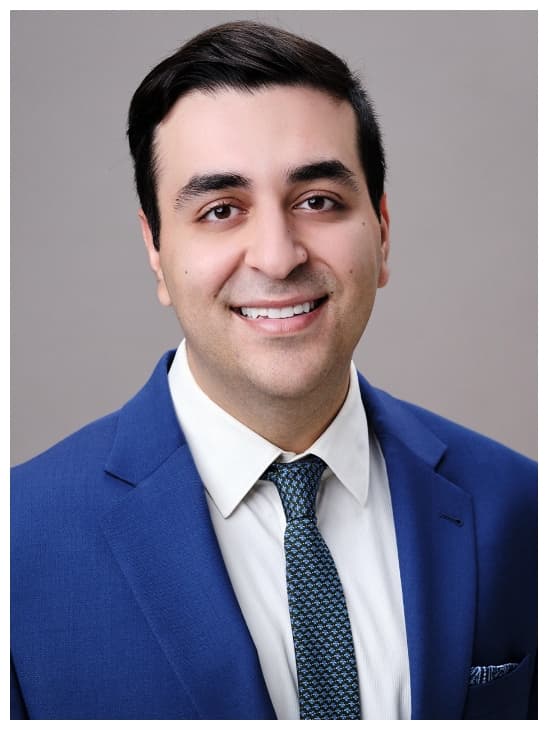 Daniel Yanes, MD
Board-Certified Dermatologist
Meet Dr. Yanes
Credentials you can trust