MI Skin Dermatology Center: Melda Isaac, MD
Two Lafayette Centre
1133 21st Street NW, Suite 450
Washington, DC 20036
Phone: (202) 393-7546
Monday–Friday: 8:30 a.m.–4 p.m.

Microneedling
Textural changes, wrinkling, dullness, and skin laxity can contribute to an older, tired appearance that likely doesn't match how you actually feel on the inside. Skin changes can occur due to a variety of causes, including genetics, sun damage, and environmental pollution, and these can add up to prematurely age the skin. Rejuvenate your skin with Genius® RF microneedling, available in Washington, DC, at MI Skin Dermatology & Laser Center.
Board-certified dermatologists Dr. Melda Isaac and Dr. Daniel Yanes perform both Genius RF microneedling and traditional microneedling with the MicroPen and Collagen PIN. She and her team will discuss your concerns and formulate a custom treatment plan to restore your healthy, youthful skin.
View Before & After Photos
What Is Microneedling?
Microneedling, also known as collagen induction therapy, is a dermatologist-tested and proven effective method of rejuvenating the skin by causing micro-injuries that stimulate a healing response that leads to increased collagen production and healthier, more youthful skin texture and tone.
Microneedling has been proven to provide results equal to a fractional laser resurfacing treatment. Dramatic results can be obtained over time, with little to no downtime required. In today's busy world, many people don't have the time for more aggressive procedures that require time off work and social schedules. Induction therapy is the solution to that, with proven results and little to no recovery time.
What Does Microneedling Treat?
Microneedling is most effective for treating:
Acne scars
Sun damage
Skin laxity
Uneven tone and texture
It can be used all over the body, not just on the face. If you have age spots on your décolletage, stretch marks on your stomach, or drooping skin on your arms, it's no problem for microneedling.
Turn Back the Clock
Rediscover a younger, more vibrant you. Trust award-winning dermatologists Dr. Melda Isaac and Dr. Daniel Yanes to restore your vibrance with individualized anti-aging procedures. Each treatment is meticulously planned and performed to take years off your face without leaving any obvious signs of a cosmetic treatment. Look as youthful as you feel, starting today.
Schedule Consultation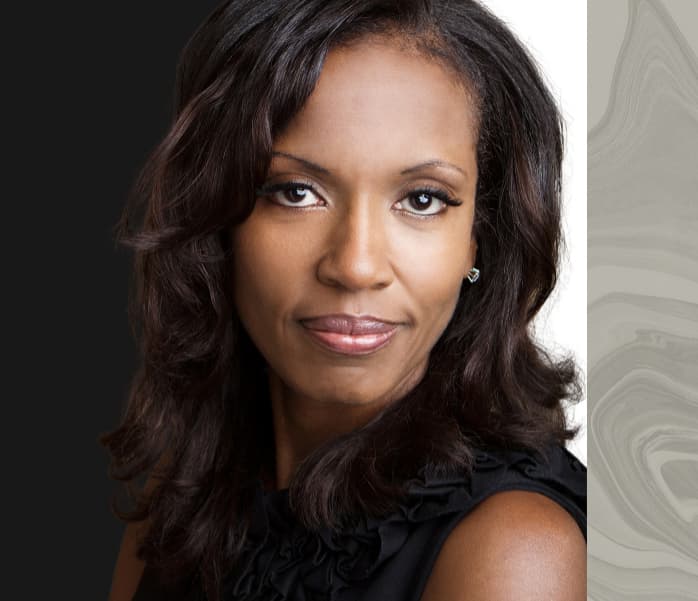 Model
What Is Genius RF Microneedling?
Genius RF Microneedling takes microneedling a step further by introducing radiofrequency, or RF, technology. Genius uses gold-tipped microneedles that conduct radiofrequency energy into the dermis (the deep layer of skin) to more effectively kickstart collagen production for more dramatic results than can be achieved through microneedling alone.
Radiofrequency technology has long been used to stimulate collagen production through heating and tightening deep skin tissue. It is used in various skin tightening and even fat reduction technologies, such as Exilis and Accent RF. Together, microneedling and RF technology work wonders on the skin, and best of all, this approach requires little to no downtime. Dr. Isaac herself uses Genius RF microneedling on her own skin.
How Does Genius RF Microneedling Work?
Genius RF microneedling uses high intensity focused radiofrequency (RF) energy delivered through gold-tipped microneedles to create targeted thermal coagulation points (TCP) within a specific layer of the dermis. Genius has customizable depth control, from 0.5mm all the way to 3.5mm, to precisely customize RF microneedling treatment to patient goals.
In addition to adjustable depth control, Genius RF microneedling also offers adjustable power levels, timers, and tip sizes, including a 49-needle tip and a 16-needle tip. The 49-needle tip is best for larger skin areas, while the 16-needle is perfect for treating smaller, more delicate areas such as around the eyes.
What Does Genius RF Microneedling Treat?
Genius is a great way to reduce fine lines and wrinkles, improve overall skin tone and texture, brighten skin, and even help reduce distensible acne scars. It is especially popular at MI Skin for tightening lax skin on the arms.
Over multiple RF microneedling treatments, you can rejuvenate and turn back the clock on your skin. Genius can be a good alternative to more aggressive treatments that may provide more dramatic results after a single treatment but that require up to a week of recovery time.
Is Microneedling Better Than BOTOX® Cosmetic for Treating Wrinkles?
These treatments offer different benefits, so the "better" one depends on what you'd like to improve.
Microneedling rejuvenates the skin on the face and body by making it smoother, firmer, and more radiant.
BOTOX Cosmetic smooths out specific lines and wrinkles that are caused by facial muscle contractions such as frown lines (11s) and crow's feet.
The results of these treatments can complement each other; however, we may need to perform them at separate appointments for optimal results.
What to Expect During a Genius RF Microneedling Treatment
Genius RF microneedling also offers patented ComfortFlow technology to minimize patient discomfort and ensure that recovery is fast and easy. The microneedles are smooth and tiny enough that you will barely feel a thing, and the only side effects are a little bit of redness that should dissipate within hours of treatment.
When Will I See Results After Genius RF Microneedling?
Genius results will be subtle after a single treatment. You will notice an improvement in your skin, but it won't be as dramatic as, for instance, after a single CO2 laser treatment. However, you will notice a significant improvement in your skin over multiple treatments, which should become more youthful and healthier looking.
What Is Traditional Microneedling?
Microneedling is a process in which tiny needles are used to create microscopic injuries in the skin. The needles penetrate both the epidermis and the dermis, stimulating the body to produce new collagen and elastin, resulting in stronger, smoother, younger-looking skin. This procedure is called "percutaneous collagen induction therapy," or PCIT, and is proven to brighten and smooth the skin.
Your skincare provider uses either the MicroPen or the Collagen PIN to penetrate the layers of skin and stimulate collagen production to help reduce the appearance of fine lines and wrinkles, and pigmentation.
What to Expect During a Traditional Microneedling Treatment
Traditional microneedling treatments usually take around 15 to 30 minutes, depending on the size of the area to be treated. Your licensed medical aesthetician will use the MicroPen or Collagen PIN in a precise and controlled manner to treat the affected areas on your skin and may follow up with a topical skincare solution for further results.
Microneedling is not generally painful, although it may involve some discomfort. Most patients describe the sensation as that of having light sandpaper rubbed across their face. A hydrating gel is applied to the face before the treatment to reduce any potential pain or discomfort.
What Is Recovery Like After a Traditional Microneedling Treatment?
There is little to no downtime required after a microneedling treatment. Your skin will appear red for a few days, and it is recommended to stay out of the sun and use a high SPF sunblock, but this is the only side effect, and you can resume your daily activities immediately. Some people will see dramatic results after a single treatment, while others may require multiple sessions to see optimal results. Our providers generally recommend about 3 sessions, although this can vary depending on individual skin condition.
Schedule Your Consultation Today
To learn more about microneedling and whether it is your best option for achieving your cosmetic goals, please request a consultation online or call (202) 393-7546. Your providers frequently perform microneedling treatments for people from Chevy Chase and Bethesda, MD, as well as Arlington and Alexandria, VA, and surrounding communities.
About Our Doctors
Dr. Melda Isaac and Dr. Daniel Yanes are consistently recognized among the top dermatologists in Washington, DC. Our board-certified dermatologists provide both medical and cosmetic dermatology services with professionalism and compassion. Their specialized expertise in injectables and an eye for creating natural-looking results have made them a sought-after source for excellent dermatological care.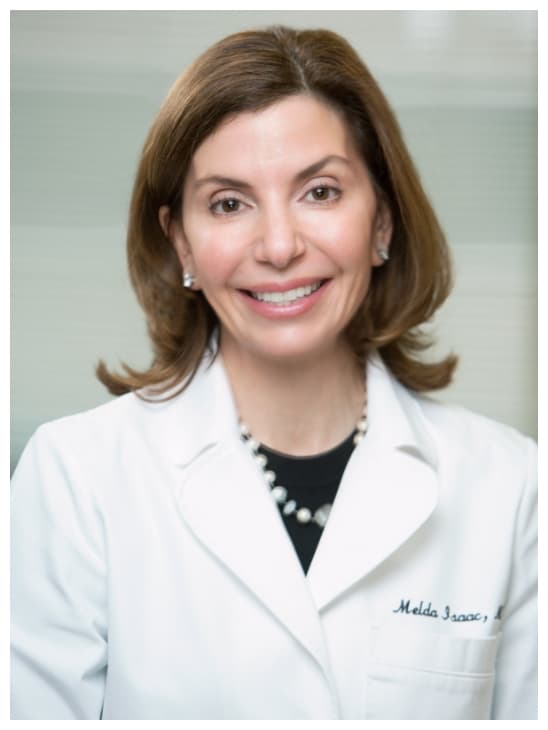 Melda Isaac, MD
Founder and Director of MI Skin Dermatology and Laser Center
Meet Dr. Isaac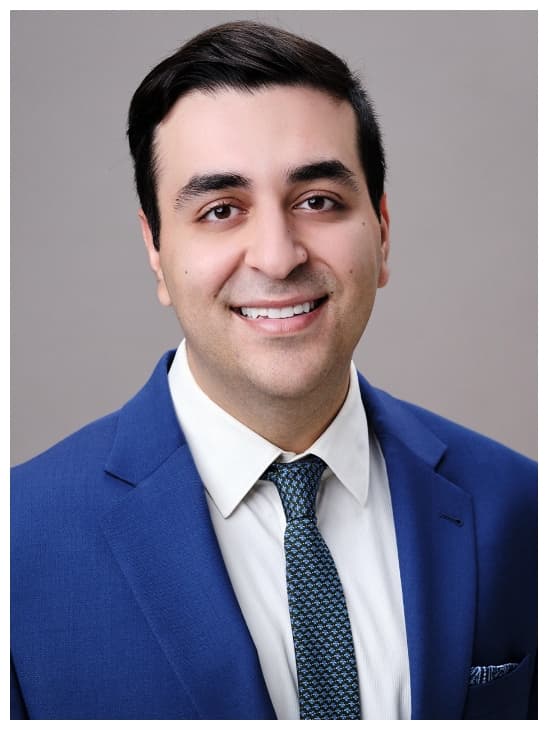 Daniel Yanes, MD
Board-Certified Dermatologist
Meet Dr. Yanes
Credentials you can trust