MI Skin Dermatology Center: Melda Isaac, MD
Two Lafayette Centre
1133 21st Street NW, Suite 450
Washington, DC 20036
Phone: (202) 393-7546
Monday–Friday: 8:30 a.m.–4 p.m.

40's
The forties is when the skin starts to experience more drastic changes, with fine lines and wrinkles becoming deeper, age spots and sun damage becoming more visible, and skin becoming irregularly textured. There are, however, plenty of options for stalling the aging process and regaining youthful-looking skin! With a good skin care regimen and an experienced dermatologist, you can be well on your way to youthful, healthy in your forties.
Wrinkle Care with Botox, Dysport, and Xeomin
Botox, Dysport, and Xeomin are all popular neuromodulators that can smooth existing wrinkles as well as prevent future ones in your forties. These neuromodulators all work by blocking nerve impulses that cause muscle contractions which lead to wrinkles. Relaxing these muscles leads to a smoother look, and prevents new wrinkles from being formed.
People in their forties may be concerned about losing their facial expressions after a Botox, Dysport, or Xeomin injection, but in the hands of an expert, experienced dermatologist, this is not a concern. At the MI Skin Dermatology Center in Washington, DC, injections are performed meticulously in order to affect only those muscles causing specific wrinkles, leaving the rest of your face able to fully express emotion during your forties.
[cta-three]
Dermal Filler Treatments
At the MI Skin Dermatology Center in Washington, DC, we offer many FDA-approved dermal fillers. Schedule a consultation to find out which dermal filler may be right for you in your forties!
Lines and Lip Care
Dermal fillers are great for treating fine lines that start to radiate out from the lips in your forties, as well as for enhancing lips that have started to thin and lose their definition. Restylane is a popular dermal filler used for lip enhancement and augmentation, and it can smooth out those deepening expression lines too! Restylane is often used for deeper wrinkles such as frown lines and nasolabial folds as well as for lip enhancement and definition.
Cheekbone Contour and Volume Loss
Fillers like Juvederm, Voluma, Radiesse, Restylane, Restylane Lyft, and Sculptra make the skin stronger for someone in their forties and work together with neurotoxins, extending the benefit and duration of neurotoxin treatment. Dr. Melda Isaac is an expert in strategically placing fillers for restoring cheekbone contours and filling in hollows of the mid cheek and temples in a natural way.
Turn Back the Clock
Rediscover a younger, more vibrant you. Trust award-winning dermatologist Dr. Melda Isaac to restore your vibrance with individualized anti-aging procedures. Each treatment is meticulously planned and performed to take years off your face without leaving any obvious signs of a cosmetic treatment. Look as youthful as you feel, starting today.
Request A Consultation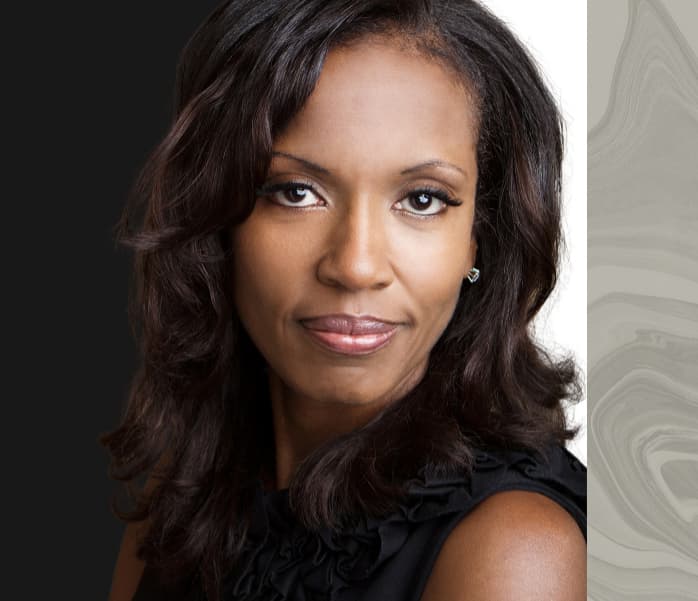 Model
Skin Tightening Treatments
The forties are when skin may start to noticeably become looser and start to sag. "Jowls" from sagging skin on the face and neck start to appear around this age. Nonsurgical skin tightening devices have become highly popular among people in their forties who are just too busy for a traditional facelift! Skin tightening devices such as Ultherapy and Exilis Ultra 360 use cutting-edge techniques to penetrate deep below the surface and tighten from within, causing the skin to lift and firm naturally.
Schedule a Consultation Today!
If you are in your forties and experiencing the skin problems that go along with it, contact the MI Skin Dermatology Center in Washington, DC, to discuss treatment and maintenance options. To get more information and schedule your consultation, call (202) 393-7546 today!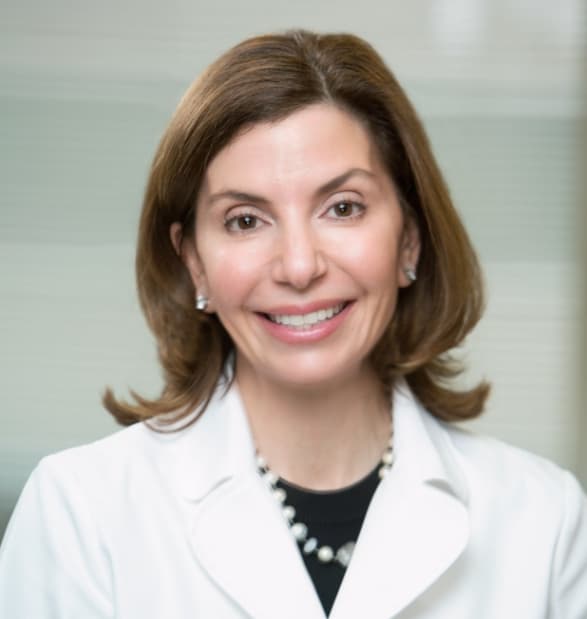 About Dr. Isaac
The founder and director of MI Skin Dermatology and Laser Center, Dr. Melda Isaac is consistently recognized as a top dermatologist in Washington, DC. An award-winning, board-certified dermatologist, she provides both medical and cosmetic dermatology services with professionalism and compassion. Her specialized expertise in injectables and her eye for creating natural-looking results have made her a sought-after source for excellent dermatological care.
Meet Dr. Isaac
Credentials you can trust