MI Skin Dermatology Center: Melda Isaac, MD
Two Lafayette Centre
1133 21st Street NW, Suite 450
Washington, DC 20036
Phone: (202) 393-7546
Monday–Friday: 8:30 a.m.–4 p.m.

Opus Plasma Skin Resurfacing
Opus Plasma Skin Resurfacing
Using the latest technology, Dr. Melda Isaac and Dr. Daniel Yanes, Washington, DC board-certified dermatologist, is able to address many common signs of aging, including skin laxity, dull tone and texture, fine lines and wrinkles, large pores, acne scars and even stretch marks. She is excited to offer the new Opus Plasma Resurfacing treatment to safely achieve dramatic results without the need for anesthesia or significant downtime.
The Opus Plasma is a fractional device that is designed to precisely target trouble areas and address a wide range of skin concerns to improve the appearance of skin with less pain and downtime than traditional laser skin resurfacing treatments.
Opus Plasma Fractional RF Skin Resurfacing
The Opus Plasma combines radiofrequency technology with microplasma technology to achieve unparalleled improvements to the appearance of skin. Less invasive than ablative lasers, Opus Plasma is designed to precisely penetrate the skin to reach the deeper layers and promote healing from within.
Designed for precision, the Opus Plasma device creates microchannels in the skin, using plasma energy. In addition, high frequency unipolar radiofrequency energy heats the dermis, penetrating to the deepest layers of skin, to promote healing at a cellular level and achieve outstanding results with minimal inflammation, pain, and downtime.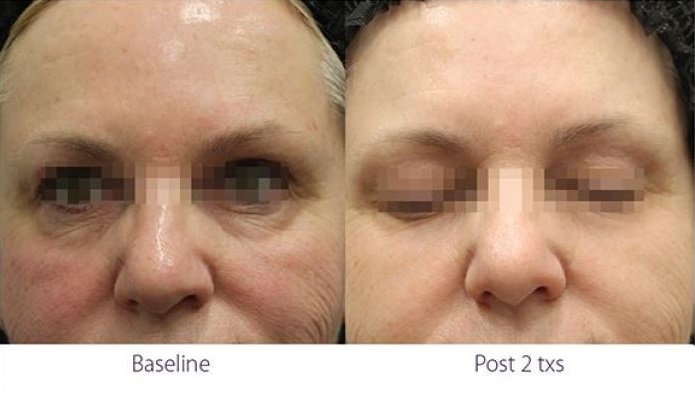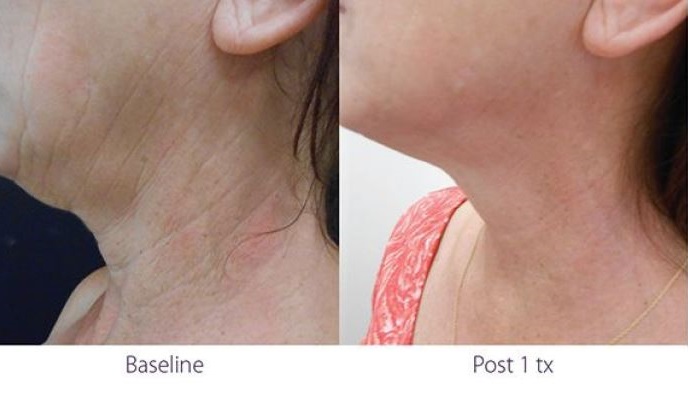 Unlike laser treatments, the Opus Plasma is safe to use on the sensitive skin around the eyes and mouth thanks to its precision applicator. It can also be used on larger areas, like the neck and chest, to address skin laxity and stretch marks.
The Opus Plasma can be used to treat the following skin concerns:
Fine lines and wrinkles
Aging, lax skin
Crow's feet
Pigmentation and dark spots
Dull skin
Uneven texture
Acne scars
Scars from trauma or surgery
Stretch marks
Large pores
Similar to Fraxel® and CO2 laser skin resurfacing, the Opus Plasma is a fractional device that treats a portion of the skin to safely improve the skin's appearance from within, but without the downtime and discomfort associated with traditional laser skin resurfacing procedures.
Who Is a Candidate for Opus Plasma treatments?
Opus Plasma can be used on skin types, including dark skin. Anyone who is looking to improve the appearance of fine lines and wrinkles, age spots, scars, stretch marks, uneven skin tone and texture, or lax skin is a candidate for this fractional skin resurfacing treatment.
Which Areas Can Be Treated with the Opus Plasma?
The Opus Plasma is most commonly used to improve the appearance of skin on the face, but it can be used to treat other areas of concern:
Face
Eyes
Lips
Neck
Chest
Abdomen
Arms
Legs
Knees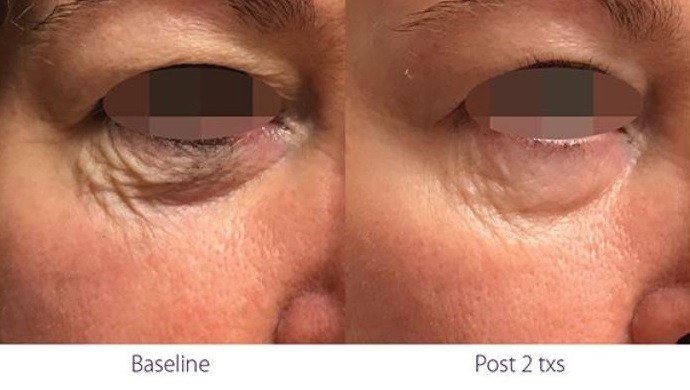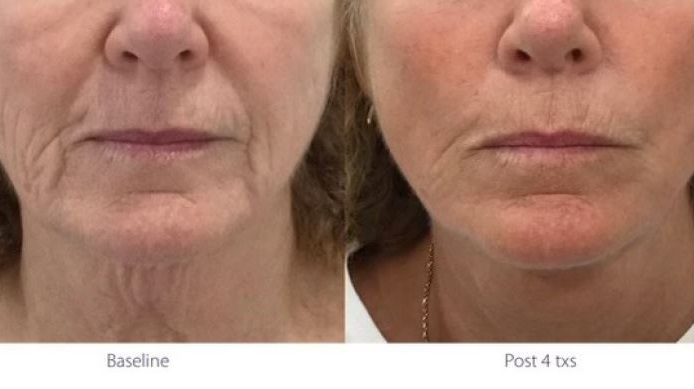 During your consultation with Dr. Isaac and Dr. Yanes, they will discuss your concerns and perform a full assessment then recommend treatment options. She will design a unique treatment plan that is right for you.
What Is an Opus Plasma RF Treatment Like?
An Opus Plasma treatment only takes 15 to 30 minutes depending on the area of treatment, but you should plan on being at the practice for 1 hour or more for your appointment. Before the procedure, your technician will apply a topical numbing cream to the treatment area. This will need to sit for 20-30 minutes before the procedure begins to ensure your comfort.
During the treatment, your technician will place the Opus Plasma device near your skin, causing the tip of the device to generate plasma energy from the atmosphere. This energy then works to create microscopic channels in the skin. These channels penetrate into the deeper layers of the skin, stimulating your body's natural healing process, which results in brighter, tighter, fresher looking skin.
After treatment, you can expect some redness and swelling in the treatment area. This may last 2-3 days but will fade quickly as your body starts to heal. You can return to your normal activities immediately after treatment.
Our providers recommend avoiding excessive sun exposure after the Opus Plasma treatment and will provide detailed instructions on post-treatment care to help you achieve your best results.
When Will I See Results?
Most patients notice an immediate improvement in their skin's tone and texture after treatment, but you will require several weeks to fully recover and start to see final results.
Dr. Isaac and Dr. Yanes recommend at least three treatments, spaced one month apart, for optimal results. To maintain your glow, she recommends continued maintenance sessions every six to twelve months after your initial series of treatments.
For more information on how Opus Plasma can help you achieve younger-looking skin, request a consultation with Washington, D.C. dermatologists Dr. Melda Isaac and Dr. Daniel Yanes online, or call (202) 393-7546 to schedule an appointment.