MI Skin Dermatology Center: Melda Isaac, MD
Two Lafayette Centre
1133 21st Street NW, Suite 450
Washington, DC 20036
Phone: (202) 393-7546
Monday–Friday: 8:30 a.m.–4 p.m.

Sun Damage
As we age, most of us will start to notice brown or red spots appear on our skin. These spots are damage from the sun, and affect many people in their middle age or older. Younger people often don't have sun spots, so they are a tell-tale sign of the cumulative effects of sun over time.
What are sun spots?
Exposure to the sun can cause damage in the long run, as UV rays penetrate our skin and cause melanin production. Melanin is responsible for our skin's pigmentation, and UV rays can cause excess melanin as the skin tries to protect itself from potentially harmful rays. Many people neglect sunscreen in their daily skin care regimen, and pay the price later as dark spots known as sun spots start becoming visible and accumulating on the skin. Sun spots can be brown or red, and come in a variety of shapes and sizes.
Sun spots can potentially be cancerous, so it's important to get any unusual spots or growths checked out by an expert dermatologist like Dr. Melda Isaac in Washington DC. Skin cancer is one of the most common types of cancer, but it is also one of the most easily treatable if caught early.
Sun damage can be caused by both natural sunlight and tanning beds, so it is important to be aware of the risks you're taking if you tan regularly or stay out in the sun for long periods of time. Sun spots don't appear instantaneously, so many people don't realize that they haven't been protecting their skin properly until it's too late.
Treatments
There are a variety of treatments available that have been shown to be effective in treating sun spots. Among these are laser treatments, chemical peels, and microdermabrasion and topical physician grade skin care products. Dr. Isaac offers many sun spot treatments at the MI Skin Dermatology Center in Washington, DC.
Laser treatments
Laser treatments range from aggressive CO2 skin resurfacing to gentler BBL treatments. The right type of laser for your individual concerns can be decided during your consultation. Each laser has its own benefits and drawbacks, and should be carefully selected depending on the individual.
Laser treatments which can help with this condition include:
Erbium Laser Resurfacing
Fractional CO2
Fraxel
BroadBand Light (BBL)
Excel V
Photodynamic Therapy
Chemical Peels
Chemical peels are another popular option for reducing the appearance of sun spots. Chemical peels safely and effectively remove dead skin cells, leading to a fresh and rejuvenated appearance. Depending on what type of peel is done, the number of sessions required and the amount of recovery time needed will vary. Dr. Isaac in Washington DC will determine which type of peel is right for you after assessing your skin condition and desired results.
Microdermabrasion
Dr. Isaac in Washington DC offers Dermasweep, a revolutionary microdermabrasion device that utilizes a vacuum pump and bristles for a safe and efficient deep exfoliation of the skin. Dermasweep has had proven effects on sun damaged skin, and requires no downtime. Dermasweep can be used in combination with other treatments such as a chemical peel for optimal results.
Turn Back the Clock
Rediscover a younger, more vibrant you. Trust award-winning dermatologist Dr. Melda Isaac to restore your vibrance with individualized anti-aging procedures. Each treatment is meticulously planned and performed to take years off your face without leaving any obvious signs of a cosmetic treatment. Look as youthful as you feel, starting today.
Request A Consultation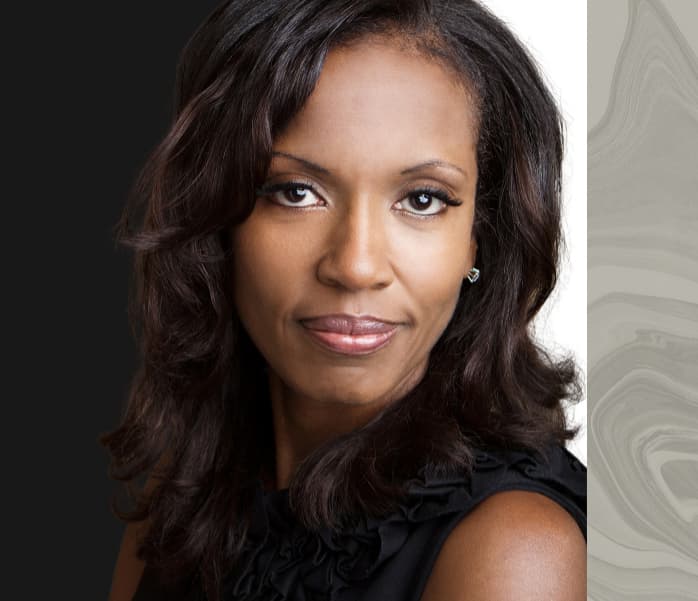 Model
Microneedling
Microneedling with the MicroPen or Collagen PIN uses small needles to create microscopic injuries to the skin in a fractional pattern, thus stimulating skin regrowth and collagen production. Microneedling can be used to create a more even skin tone and texture, gradually reducing the appearance of sun damage. Microneedling is safe and effective, and virtually pain-free due to the use of a topical anesthetic on the treated areas, and skin-brightening topical solutions can be used more effectively following a microneedling treatment because the needling creates tiny channels into which skin care products can be more deeply absorbed.
Schedule Your Consultation Today!
If you have started to notice sun spots appearing on your skin, you may be a good candidate for one of these sun spot treatments. To find out more information about sun spots and their treatment options, contact Dr. Isaac at the MI Skin Dermatology Center in Washington DC. To make your appointment today, call (202) 393-7546!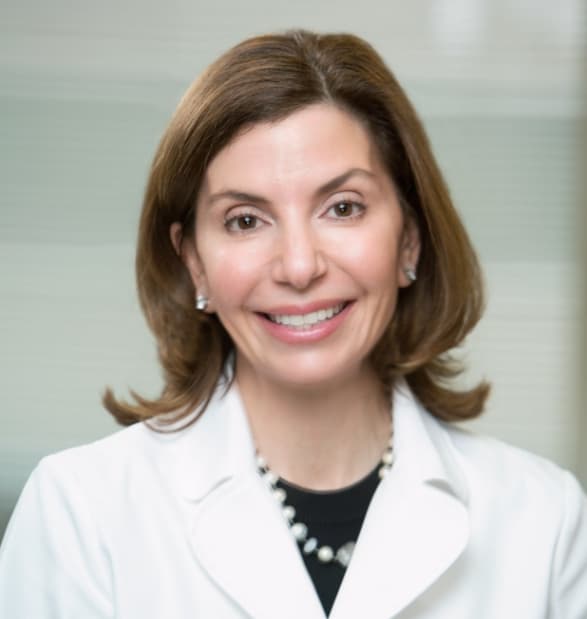 About Dr. Isaac
The founder and director of MI Skin Dermatology and Laser Center, Dr. Melda Isaac is consistently recognized as a top dermatologist in Washington, DC. An award-winning, board-certified dermatologist, she provides both medical and cosmetic dermatology services with professionalism and compassion. Her specialized expertise in injectables and her eye for creating natural-looking results have made her a sought-after source for excellent dermatological care.
Meet Dr. Isaac
Credentials you can trust