MI Skin Dermatology Center: Melda Isaac, MD
Two Lafayette Centre
1133 21st Street NW, Suite 450
Washington, DC 20036
Phone: (202) 393-7546
Monday–Friday: 8:30 a.m.–4 p.m.

Hair Restoration in Washington, D.C.
Hair Restoration in Washington, D.C.
If you are a man or woman who is experiencing hair loss, MI Skin Dermatology in Washington D.C. offers several options for hair restoration, including KeraLase™, Alma TED, PRP, medical treatments, and nutraceuticals. We combine hair restoration treatments that use laser technology, ultrasound technology, growth factors, and proteins to help generate new hair growth and improve the health of your scalp.
Learn more about the hair loss treatments offered by board-certified dermatologists Dr. Melda Isaac and Dr. Daniel Yanes and the MI Skin Dermatology staff in Washington, D.C.
Hair Restoration Treatment Options in Washington, D.C.
At MI Skin Dermatology, our board-certified dermatologists offer several options for helping restore lost hair. During your consultation with our expert providers, we will assess your hair loss and determine a customized hair restoration treatment for you.
MI Skin offers a variety of hair restoration treatments, including:
Medical treatments: Dr. Isaac and Dr. Yanes are board-certified dermatologists and hair restoration experts. Based on your pattern of hair loss, there may be specially prescribed or compounded topical or oral treatments which may help to address your hair loss. Examples include minoxidil, finasteride, spironolactone, and more.
KeraLase: This treatment combines laser treatments with growth factors and proteins to restore lost hair and stop hair loss.
Alma TED: This treatment combines low-frequency ultrasound waves with a medicated serum to restore the scalp's ability to grow hair and improve blood flow to restart hair growth.
PRP: This treatment using proteins from your own blood has been proven effective to stimulate new hair growth.
Nutraceuticals: Dr. Isaac and Dr. Yanes may recommend nutraceutical vitamin supplement systems such as Nutrafol and Viviscal Pro be used in conjunction with AlmaTED or PRP to target several causes of hair loss.
Dr. Isaac or Dr. Yanes will recommend the appropriate treatment or combination of treatments for you to stop hair loss and regrow hair.
Turn Back the Clock
Rediscover a younger, more vibrant you. Trust award-winning dermatologists Dr. Melda Isaac and Dr. Daniel Yanes to restore your vibrance with individualized anti-aging procedures. Each treatment is meticulously planned and performed to take years off your face without leaving any obvious signs of a cosmetic treatment. Look as youthful as you feel, starting today.
Schedule Consultation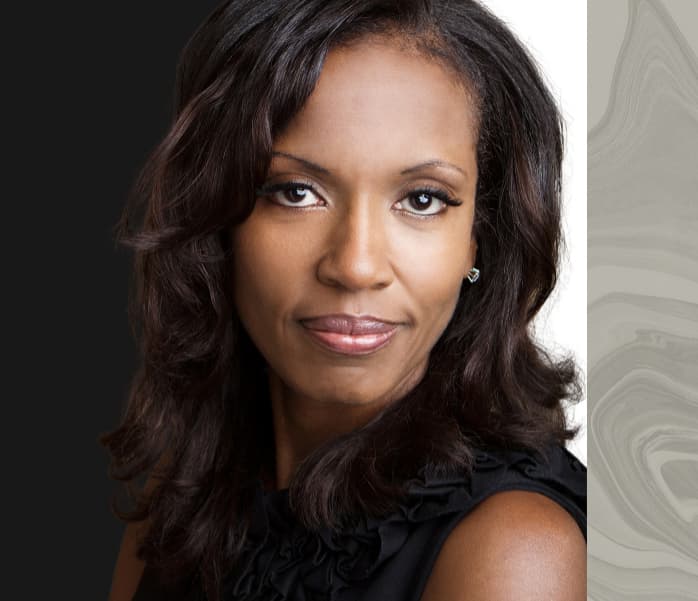 Model
KeraLase
KeraLase is a treatment that combines the Lutronic LaseMD Ultra® laser with high concentrations of five growth factors and proteins called KeraFactor® serum to help restore and maintain hair growth.
KeraFactor® serum is a nutrient-rich mixture of proteins and growth factors that helps promote thicker, fuller hair growth for both men and women. This formula is specifically designed to target the issues that lead to hair loss and an unhealthy scalp.
During your treatment, the Lutronic LaseMD Ultra® laser treats your scalp by making small openings in the scalp, stimulating the healing process. These uniform small breaks in the skin also open channels to the hair follicles, allowing better absorption of the growth factor-packed Kerafactor serum.
The treatment only takes about 10 minutes and is typically painless. Dr. Isaac and Dr. Yanes recommend that the treatment be performed every 2 weeks for 6 treatment sessions to achieve best results.
KeraLase is a treatment designed to benefit men and women of all ages who are experiencing thinning hair and hair loss. This device can also treat patients who've previously undergone a hair transplant procedure. By applying growth factors and proteins directly into the scalp, existing and transplanted hair follicles absorb the serum and grow stronger over time.
KeraLase stimulates natural hair growth, which allows you to see improvements in your hair and scalp over time.
Alma TED
Alma TED is a hair restoration treatment that combines ultrasound technology with medicated serums to help you regrow lost hair over time. Combining low-frequency ultrasound with a topically applied serum, Alma TED penetrates the deep layers of the skin to effectively regrow hair. TED stands for "trans-epidermal drug delivery," a revolutionary approach to treating hair loss with no needles, scars, or pain, that delivers the medical serum directly to the deep layers scalp so that the body can absorb them.
During your Alma TED treatment, your provider will apply the warm ultrasound wand to the treatment area. This ultrasound treatment causes bubbles to form in the fatty barrier of the skin on the scalp, which enables the medicated serum to penetrate the deep layers of the scalp and hair follicles. After the serum is topically applied, your provider will use the ultrasound wand again to drive the serum deep into the follicles and skin on the scalp to help stop hair loss and start regrowing hair.
Unlike PRP treatments, there are no needles needed to perform the treatment, meaning Alma TED treatments are painless and effective for men and women experiencing hair loss.
PRP
One of the best-known hair restoration treatments, platelet-rich plasma, PRP, is derived from plasma that occurs naturally in your blood. The plasma contains growth factors that help rebuild damaged tissue and regrow cells, including hair.
By drawing a small amount of blood from your arm, then separating the blood using a centrifuge to separate the platelets from other components, your provider then injects these highly concentrated platelets into affected areas of your scalp to encourage new hair growth. PRP treatments are highly effective and require little downtime. Before performing injections, a topical numbing agent is applied to reduce discomfort during the procedure.
PRP is an effective treatment for restoring lost hair, but it is not suitable for everyone. For some people, aspirin can impact the effectiveness of PRP treatments, causing a decline in growth factors in the blood. For patients who take blood thinners, have a thyroid condition or blood disorder, or are a heavy smoker, PRP may not be an effective hair restoration treatment. During your consultation, your provider will assess the effectiveness of PRP before recommending this treatment for you.
Nutraceuticals
Vitamin supplements and vitamin serums such as Nutrafol and Viviscal contain a blend of plant-derived ingredients, including Saw Palmetto, Ashwagandha, Tocotrienol, Curcumin, and more, to target several causes of thinning hair and hair loss. Nutraceutical supplements are often recommended to support hair restoration treatments like Alma TED, PRP, or KeraLase between treatments.
About Our Doctors
Dr. Melda Isaac and Dr. Daniel Yanes are consistently recognized among the top dermatologists in Washington, DC. Our board-certified dermatologists provide both medical and cosmetic dermatology services with professionalism and compassion. Their specialized expertise in injectables and an eye for creating natural-looking results have made them a sought-after source for excellent dermatological care.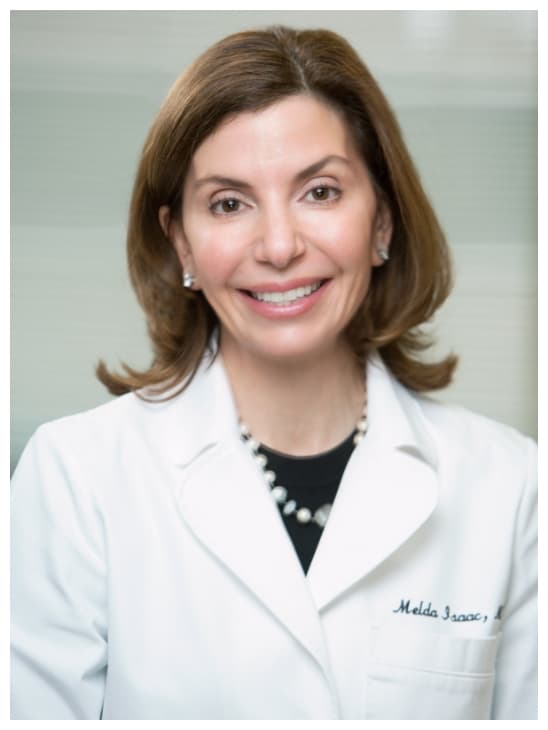 Melda Isaac, MD
Founder and Director of MI Skin Dermatology and Laser Center
Meet Dr. Isaac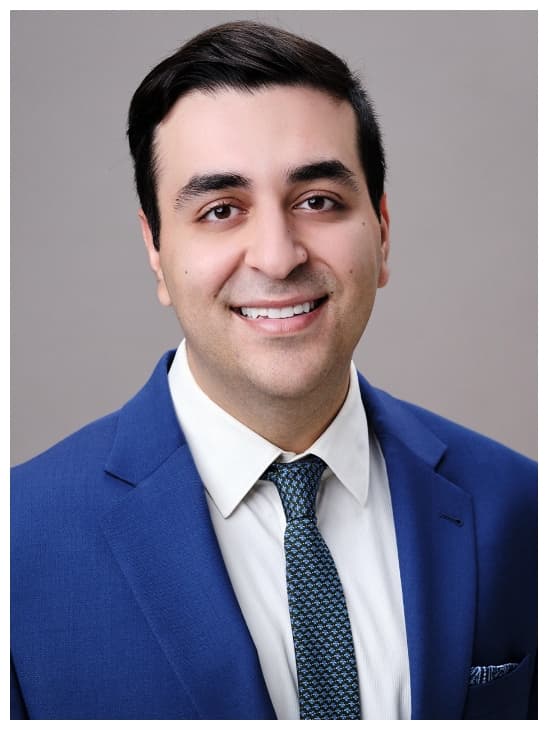 Daniel Yanes, MD
Board-Certified Dermatologist
Meet Dr. Yanes
Credentials you can trust


What Is a Hair Restoration Treatment Like?
For best results, we recommend coming to your treatment with a clean scalp, free of styling products like hairspray, mousse, gel, or dry shampoo.
During the treatment, your provider will use the KeraLase or Alma TED device directly on your scalp to treat the affected areas. If you are having a PRP treatment, your provider will first draw your blood then process it and apply it directly to your scalp. Each of these treatments are relatively painless and take about 30 minutes to 1 hour to complete.
Unlike PRP, there is no need to have blood drawn or perform any injections into the treatment area when performing hair restoration treatments with KeraLase or Alma TED. This allows KeraLase and Alma TED treatments to be painless and effective with no downtime. Results with KeraLase and Alma TED are also more predictable than PRP, and results are not affected if the patient is taking aspirin.
After treatment, you can immediately resume your daily activities. We ask that you do not wash your hair or swim for 24 hours after treatment to allow full penetration of the serum into the channels in the scalp. You may wear a hat or hair covering immediately after treatment, if desired.
How Many Treatments Will I Need?
For best results, most patients undergo a treatment plan that consists of KeraLase treatments every 2 weeks for 6 sessions, followed by 2-3 follow-up treatments per year to maintain results. Dr. Isaac and Dr. Yanes recommend a series of 3 Alma TED treatments every 4 weeks for optimal treatment, followed by 2-3 annual maintenance treatments per year. For best results, consistency is key. Dr. Isaac and Dr. Yanes recommends taking Nutrafol or Viviscal vitamin supplements to support the treatments.
Individual results may vary. Our team will assess your needs and work with you to determine the best treatment plan for your needs and desired results. We recommend scheduling a follow-up evaluation after your first 6 series of sessions to determine a maintenance plan. While results are not guaranteed, most patients benefit from continued maintenance treatments every 3 months after the initial treatment.
When Will I See Results?
Patients who undergo hair restoration treatments with Alma TED often report that they notice less shedding after 2 weeks and start to see early signs of new hair growth after 1 month, with increased volume after 2-3 months.
KeraLase patients begin to see improvements in their scalp health and hair growth within 4-6 weeks of their first treatment. Thanks to the hair stimulation effects of KeraLase, patients continue to see improvements in the appearance of their hair for 12 to 18 months following the initial series of treatments and continued maintenance.
PRP patients typically see hair regrowth starting after a few weeks following a series of 3 treatments, spaced 4-6 weeks apart.
Schedule your Consultation Today
If you are a man or woman who is experiencing hair loss, request a consultation online or call (202) 393-7546 to learn about your options for hair restoration at MI Skin in Washington, D.C.