MI Skin Dermatology Center: Melda Isaac, MD
Two Lafayette Centre
1133 21st Street NW, Suite 450
Washington, DC 20036
Phone: (202) 393-7546
Monday–Friday: 8:30 a.m.–4 p.m.

CoolSculpting®
Exercise, healthy eating, and lifestyle changes are the 3 golden rules for fat reduction. But many of us just can't seem to lose that last bit of fat. Stubborn muffin tops and love handles can be a constant struggle. Have you considered liposuction but wanted a non-invasive alternative? Finally, there could be a solution!
Dr. Melda Isaac at MI Skin Dermatology & Laser Center offers non-invasive CoolSculpting to women and men from in and around Washington, DC, including Chevy Chase, Arlington, and Bethesda.
What Is CoolSculpting?
CoolSculpting is an FDA-cleared, safe, and nonsurgical method for reducing stubborn fat. By freezing the fat cells but leaving the surrounding tissue unaffected, CoolSculpting helps you achieve the body you've been working for.
Popular CoolSculpting treatment areas include:
Hips (muffin top)
Thighs (saddlebags)
Flanks (love handles)
Abdomen (beer belly)
Arms (bat wings)
You can expect up to a 30% reduction of fat from a single session of CoolSculpting, all without a single incision or needle.
How Does CoolSculpting Work?
CoolSculpting uses a cutting-edge procedure called Cryolipolysis® to selectively target, freeze, and kill fat cells in a specific area of the body. Although results vary from person to person and are not guaranteed, this process is proven to reduce fat cells.
Over the course of a few months, most people experience notable results. Please be advised that CoolSculpting does not show instantaneous results; rather, it may take anywhere from 3 to 12 weeks as the body flushes out the frozen fat cells.
What Can I Expect During a CoolSculpting Treatment?
CoolSculpting is a comfortable, relatively quick procedure. Depending on the areas to be treated, a session can take 1 to 3 hours. The fat is suctioned into the CoolSculpting applicator, and you will feel some intense cold at first. This feeling should quickly dissipate, leaving only slight discomfort. During a CoolSculpting procedure, you can relax, read a book, do some work, listen to music, or even take a nap!
What Is Recovery Like After a CoolSculpting Treatment?
After a CoolSculpting procedure, there is little to no recovery time necessary. Many people return home and resume their daily work and activities immediately. There may be some slight redness, swelling, or tingling in the area which was treated. This is normal and should eventually disappear on its own. If it worsens or lasts longer than a few days, please contact Dr. Isaac for guidance.
CoolSculpting may require multiple fat reduction sessions for optimal results. Dr. Isaac will tell you how many sessions you will need during your consultation. Fortunately, these results are long-lasting if you continue to lead a healthy lifestyle!
Who Is a Good Candidate for CoolSculpting?
CoolSculpting is not meant to provide significant weight changes. Instead, it's meant for people with relatively small, stubborn areas of fat that they wish to lose. If you would like to lose a few inches around your waist, arms, or thighs, CoolSculpting may be a good option for you. However, if you are overweight or obese, other methods will probably be better.
Men and women in good overall shape can combine CoolSculpting with Lutronic Accufit™ treatments to strengthen and tone muscles in the abdomen, buttocks, and thighs for more comprehensive body contouring results.
Turn Back the Clock
Rediscover a younger, more vibrant you. Trust award-winning dermatologist Dr. Melda Isaac to restore your vibrance with individualized anti-aging procedures. Each treatment is meticulously planned and performed to take years off your face without leaving any obvious signs of a cosmetic treatment. Look as youthful as you feel, starting today.
Request A Consultation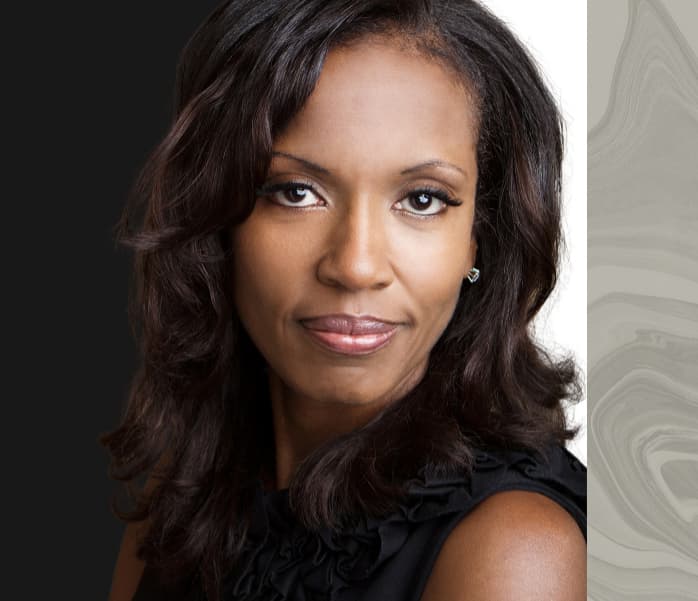 Model
CoolSculpting for Men
Men carry fat differently than women do. While women see collections of fat frequently form on their butts or thighs, men seem to retain fat in fewer, more localized areas of their bodies, which often means CoolSculpting is a simpler procedure for men. Read on to find out which areas or conditions make this fat reduction treatment ideal for men.
Gynecomastia and Pseudogynecomastia
Simply put, gynecomastia means that a man has enlarged breasts, a much more common condition than many people realize, as men everywhere and from all walks of life suffer from it. Gynecomastia usually takes 1 of 2 forms:
Psuedogynecomastia: If your male breasts are enlarged due mostly to the excess collection of adipose tissue (fat) in your breast, this is known as pseudogynecomastia, or "man boobs," and CoolSculpting might be the treatment that improves your life and self-esteem.
Gynecomastia: If your condition is due to a collection of mainly breast tissue caused by a glandular issue, this is true gynecomastia, and fat freezing CoolSculpting treatment might not be as effective for 2 critical reasons: breast tissue doesn't consist of fatty tissue, and it's denser than fat.
Although this fat freezing may not be a total cure, it can still be useful if you're dealing with enlarged male breasts. If you have enlarged breasts, there's a good reason to suspect fat tissue is as least partly a culprit, so CoolSculpting is a good place to start an overhaul of your body, especially if you have other areas of concern.
Abs and Love Handles
It's no secret that men tend to collect a good portion of their excess fat around their waist. Men joke with pride sometimes about having a "spare tire" or "love handles," but the truth is that it most likely affects their lives in some adverse way.
Because any excess weight around the waist is mainly due to fat deposits, CoolSculpting could be the fat-freezing treatment you're looking for. Although this fat-freezing treatment should never replace a good diet and exercise program, combining this procedure with proper eating and working out will have transformative effects.
Choosing Dr. Isaac for your Allergan treatments? Great!
Saving on future treatments?
Even Better!
The Allē℠ rewards program from Allergan Aesthetics makes it easy to save on BOTOX®, JUVÉDERM®, CoolSculpting®, and other eligible treatments, as well as LATISSE® and SkinMedica® products. Getting started is simple; just sign up online.
Learn More
Model
Your CoolSculpting Options
At her Washington, DC, practice, Dr. Melda Isaac offers CoolAdvantage and the full range of CoolSculpting handpieces in all available sizes to best suit your needs:
CoolMini
CoolSmooth PRO
CoolAdvantage Petite
CoolAdvantage™ Applicator with interchangeable contours (CoolCurve+ Advantage, CoolCore Advantage, CoolFit Advantage, Cool Advantage Plus)
Dr. Isaac also offers DualSculpting to cut your CoolSculpting treatment time in half.
CoolMini
CoolMini is the latest applicator from CoolSculpting, designed specifically to treat submental fat beneath the chin as well as small, stubborn areas of fat that don't typically respond to diet or exercise, such as the armpits or knees. CoolMini has received FDA approval after clinical trials showed that it is safe and effective, and Dr. Isaac is excited to offer it to her patients who want to reduce their double chins in a non-invasive manner.
CoolMini is the first and only treatment for submental fat that requires no surgery, needles, or downtime! It uses the same proven Cryolipolisis technology as the original CoolSculpting procedure and generally produces the same impressive results for fat under the chin. Dr. Isaac will let you know during your consultation if you need multiple treatments to achieve your desired results.
CoolSmooth
Recently added to CoolSculpting's arsenal of specially designed applicators, CoolSmooth is the first nonsurgical treatment that significantly reduces outer thigh fat, also known as saddlebags, using Cryolipolysis technology. The long, flat CoolSmooth applicator is ergonomically designed to comfortably treat "non-pinchable" fat along the outer thighs and can be adjusted to address each patient's unique shape. Unlike the standard CoolSculpting applicators, CoolSmooth does not rely on suction to target excessive fat, allowing it to work effectively on previously hard-to-reach bulges.
CoolSmooth is an ideal option for those who have had little to no success slimming down their thighs with just diet and exercise. The fat freezing technology is not intended for weight reduction but can provide remarkable results with just 1 treatment. The full and final results are typically visible at about 3 to 4 months after the session, providing gradually more slender thighs without needles, incisions, or diets!
Enhance Your Fat Reduction Treatments with CoolAdvantage
While CoolSculpting provides effective non-invasive body contouring results, the recently revealed CoolAdvantage applicator allows for even better fat reduction treatment. CoolAdvantage provides treatment at an even lower temperature than previously possible, which reduces treatment time to nearly half of its normal length. Through the use of CoolAdvantage, body sculpting only takes 35 minutes, and the new enhanced applicator cup design has been shown to increase comfort during treatment as well.
These new cups come with three interchangeable contours to address distinct areas of the body. The CoolFit Advantage treats vertical areas like the inner thigh, the CoolCore Advantage fits the contours of the abdomen, and the CoolCurve+ Advantage works most effectively on flanks. Through the use of CoolAdvantage, CoolSculpting treatment at MI Skin has never been faster or easier, resulting in greater fat reduction treatments than ever before.
Complimentary ZWave Treatments
While many dermatologists follow CoolSculpting sessions with a massage, Dr. Isaac combines treatment with the Zimmer ZWave to optimize your results. While post-CoolSculpting massages spread out fat cells and increase treatment results, these are often done manually by the physician or an assistant, which means that there are limitations to how successful it can be. ZWave therapy replaces manual massage by using precise regulated pulsed therapy. ZWave treatments improve blood circulation and lymphatic drainage to expedite fat removal. The ZWave device uses radial shockwave therapy for a quick and efficient massage targeting CoolSculpting-treated areas of the body.
If you are interested in trying to lose those last few inches, contact Dr. Isaac at MI Skin Dermatology & Laser Center in Washington, DC, to see if you are a good candidate for CoolSculpting! To get started, request a consultation online or call (202) 393-7546.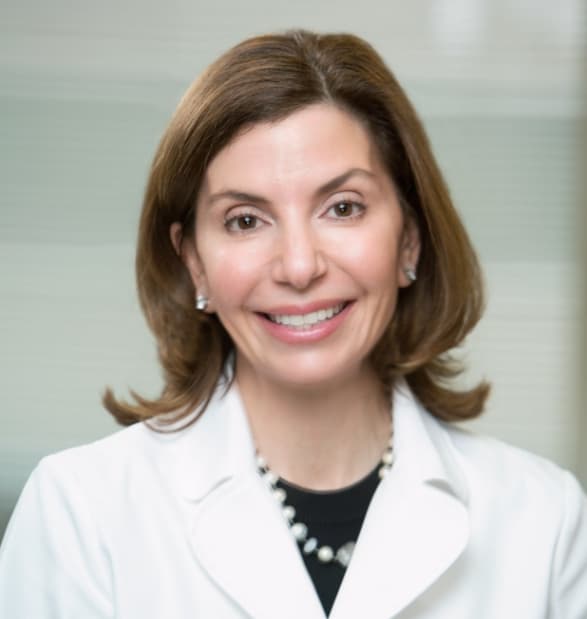 About Dr. Isaac
The founder and director of MI Skin Dermatology and Laser Center, Dr. Melda Isaac is consistently recognized as a top dermatologist in Washington, DC. An award-winning, board-certified dermatologist, she provides both medical and cosmetic dermatology services with professionalism and compassion. Her specialized expertise in injectables and her eye for creating natural-looking results have made her a sought-after source for excellent dermatological care.
Meet Dr. Isaac
Credentials you can trust