MI Skin Dermatology Center: Melda Isaac, MD
Two Lafayette Centre
1133 21st Street NW, Suite 450
Washington, DC 20036
Phone: (202) 393-7546
Monday–Friday: 8:30 a.m.–4 p.m.

Restylane® Family
Restylane is one of the most trusted names in fillers and has been a versatile tool in the fight against aging for many years. The brand has developed different versions of its product to address different concerns and provide truly customized results. At MI Skin Dermatology & Laser Center in Washington, DC, we offer several dermal fillers from the Restylane family for people from Chevy Chase, Arlington, Bethesda, and surrounding areas. Dr. Isaac and Dr. Yanes have the skill and experience to use these innovative products to rejuvenate not only the face but areas such as the arms and hands as well.
The Restylane Family of Fillers
Hyaluronic acid is an essential component in our skin and keeps it hydrated, smooth, supple, and supported. Unfortunately, as we age, our skin stops producing as much hyaluronic acid, causing it to become thinner, weaker, and less plump, with wrinkles becoming more prominent. Hyaluronic acid-based Restylane dermal filler reduce signs of aging by replacing volume and hydration in the skin.
Restylane
Restylane is commonly used to treat fine lines and wrinkles, as well as for lip augmentation and restoring volume in the temples and cheeks. Restylane treats various wrinkles and contour concerns in the face, such as:
Moderate nasolabial folds
Cheek augmentation
Hollow temples
Frown lines
Restylane is also the lip augmentation filler of choice for many people.
Restylane Lyft
Restylane Lyft uses a thicker hyaluronic acid-based gel to create volume and fullness and to fill in wrinkles. The difference is that Restylane Lyft is denser than Restylane, with larger gel particles. This means that Restylane Lyft is better suited for:
Deeper wrinkles
Severe nasolabial folds
Cheek augmentation
Often, Dr. Isaac and Dr. Yanes use Restylane Lyft in conjunction with other fillers to target both deep and superficial wrinkles.
Restylane Silk
Restylane Silk, like Restylane, is a filler made primarily from hyaluronic acid. This filler flows more freely and is best for:
Lip injections
Vertical lip lines ("smoker's lines")
Fine lines and wrinkles around the mouth
Just by filling in these small wrinkles, you may be able to achieve a much more youthful look.
What Are the Differences Between Restylane, Restylane Lyft, and Restylane Silk?
| | | | |
| --- | --- | --- | --- |
| | Restylane | Restylane Lyft | Restylane Silk |
| Consistency | Gel | Thicker and heavier | Thinner and more free-flowing |
| Best For | Moderate lines, folds, and volume loss | Deeper folds and wrinkles, severe volume loss | Fine lines and wrinkles, lip volume loss |
| Results Last | 6 months | 12 months | 6 months |
Other Dermal Filler Options
For optimal results, your provider may recommend one or more of the following other filler options: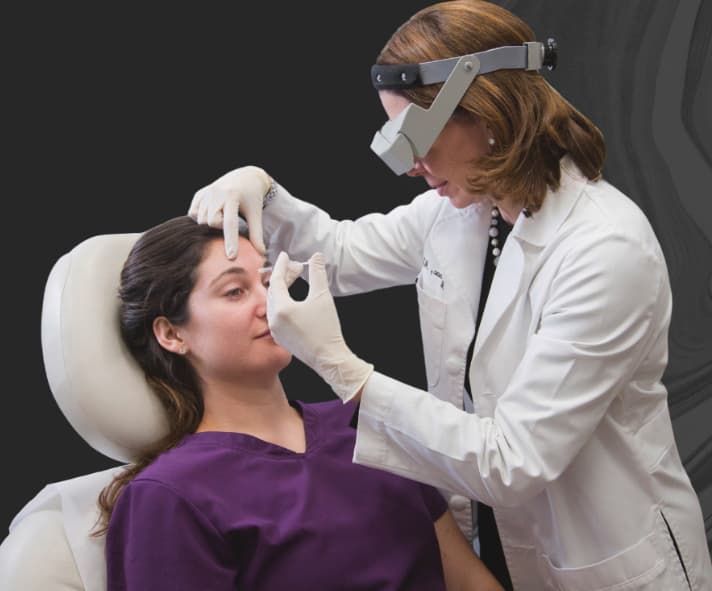 Expert in the Art of Injectables
Dr. Melda Isaac's impressive credentials make her the choice of so many for BOTOX, JUVÉDERM, and other injectables. Highlights include:
Board-certified dermatologist
20+ years of experience with injectables
Performs more than 2,000 injectable treatments per year
Provides the most BOTOX treatments in the Washington, DC area
Incorporates her refined sense of facial aesthetics into each treatment
Remains on the forefront of injectable techniques and applications
Schedule Consultation
What Is a Restylane Treatment Like?
Your provider begins every treatment with an in-depth consultation to understand exactly what your goals are and the best way to achieve them. Using a very fine needle, your provider injects the dermal filler into carefully chosen sites to minimize the number of injections needed.
Since the filler is pre-mixed with lidocaine, a local anesthetic, Restylane treatments are not usually painful. The only pain or discomfort comes from the needle penetrating the skin. However, if you are concerned about discomfort levels, your provider will apply a topical numbing cream before the injection to make the experience as comfortable as possible.
Turn Back the Clock
Rediscover a younger, more vibrant you. Trust award-winning dermatologists Dr. Melda Isaac and Dr. Daniel Yanes to restore your vibrance with individualized anti-aging procedures. Each treatment is meticulously planned and performed to take years off your face without leaving any obvious signs of a cosmetic treatment. Look as youthful as you feel, starting today.
Schedule Consultation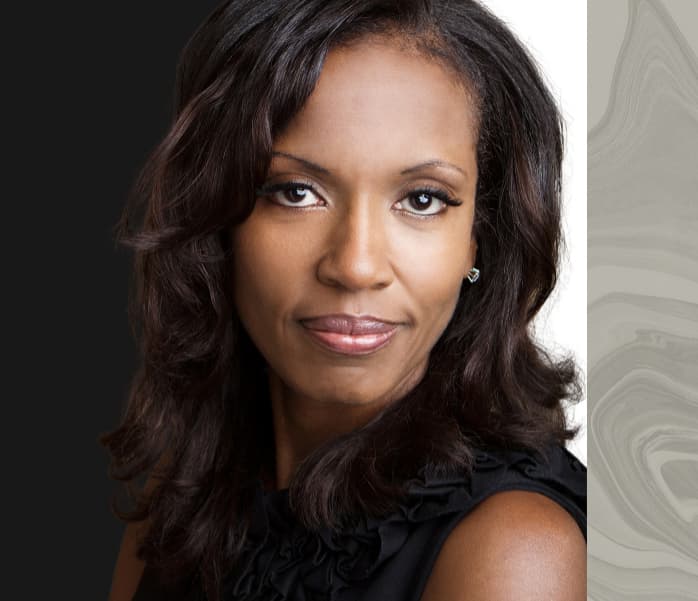 Model
What Is Restylane Recovery Like?
Treatments typically take less than an hour and require little to no downtime, making them ideal "lunch break" procedures for busy professionals. Most people can get straight back to their normal activities immediately after.
More Restylane FAQs
We know that there are many options available when it comes to volume replacement, and we want to make it as easy as possible to find information about different treatments. Here are some common questions men and women ask our providers about the Restylane family of fillers.
Q: What is the best dermal filler?
A: The best filler varies with specific treatment areas and individual patient needs. Our providers often use a combination of fillers to give patients their desired improvements.
Q: How long do Restylane results last?
A: Results will vary depending on the individual, but generally, Restylane treatments last from 6 to 18 months, depending on the formulation. Duration of benefit also depends on the quantity or number of vials of filler used. Our providers recommend regular injections of filler to maintain their benefit and stimulate your own body's collagen formation.
Q: What are the side effects and downtime?
A: Potential side effects include swelling and redness around the injection site and possible bruising. These side effects do not last long and are not serious. If they last for longer than a week, or if you experience more serious side effects, please contact us immediately. Remember to tell your provider about any medications you are taking, especially blood thinners.
Q: Who is a good candidate for Restylane?
A: Restylane fillers are good options for those looking to achieve a more youthful look through wrinkle reduction and volume restoration. Restylane is also a popular choice for lip enhancement.
Q: Can Restylane be combined with other cosmetic treatments?
A: Restylane can be used together with other cosmetic procedures, such as BOTOX® Cosmetic or laser treatments, for more comprehensive results, in what is called a "liquid facelift." Liquid facelifts address many facial concerns in a minimally invasive manner. They are a great option for men and women who do not want to go under the knife in a full surgical facelift. Liquid facelifts usually require little to no downtime, making them popular in today's busy society where people have no time to spare for lengthy recovery times.
Q: Is Restylane better than BOTOX?
A: It depends. Restylane is better than BOTOX when volume has faded within the skin or beneath it. Our providers use Restylane to add fullness to the cheeks and lips, fill in smile lines, and smooth out lip lines. BOTOX is best for treating dynamic wrinkles caused by repeated muscle contractions, such as crow's feet and frown lines. Often a combination of treatments provides the best results.
Schedule Your Consultation Today
If you are interested in rejuvenating or refining your look with Restylane, contact MI Skin Dermatology Center in Washington, DC, today! To get started, request a consultation online or call (202) 393-7546.
About Our Doctors
Dr. Melda Isaac and Dr. Daniel Yanes are consistently recognized among the top dermatologists in Washington, DC. Our board-certified dermatologists provide both medical and cosmetic dermatology services with professionalism and compassion. Their specialized expertise in injectables and an eye for creating natural-looking results have made them a sought-after source for excellent dermatological care.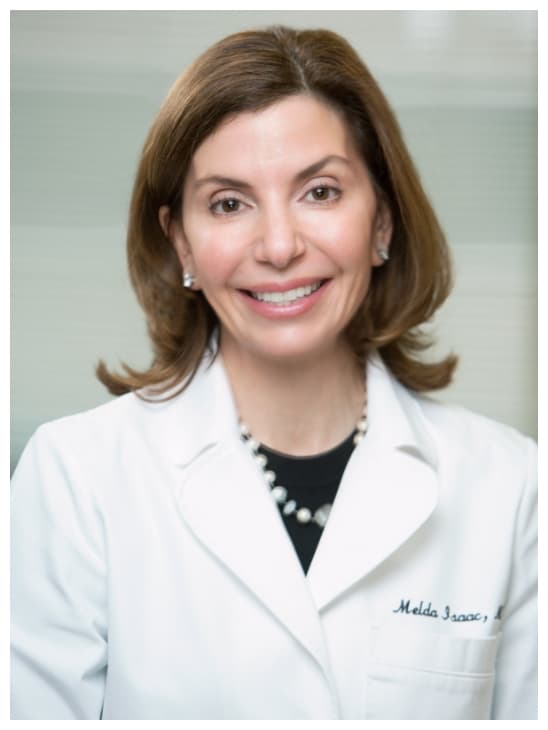 Melda Isaac, MD
Founder and Director of MI Skin Dermatology and Laser Center
Meet Dr. Isaac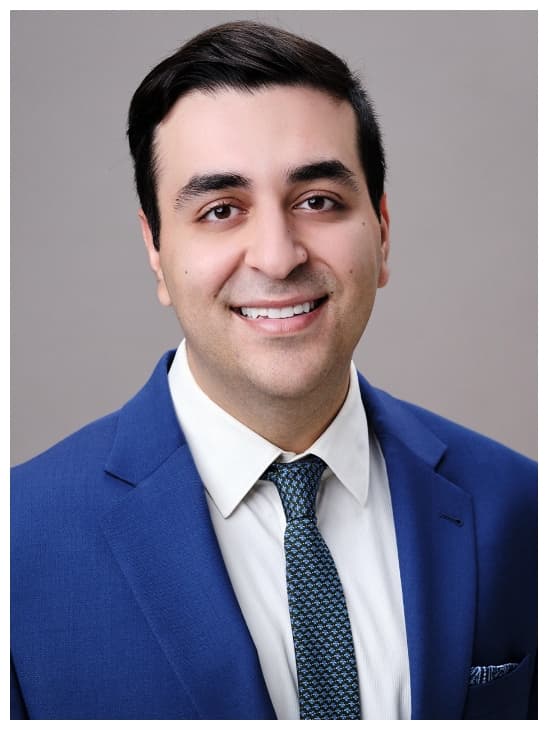 Daniel Yanes, MD
Board-Certified Dermatologist
Meet Dr. Yanes
Credentials you can trust