MI Skin Dermatology Center: Melda Isaac, MD
Two Lafayette Centre
1133 21st Street NW, Suite 450
Washington, DC 20036
Phone: (202) 393-7546
Monday–Friday: 8:30 a.m.–4 p.m.

About
MI Skin Dermatology & Laser Center is a cosmetic and medical dermatology practice located in the heart of Washington, DC. Founded by board-certified dermatologist Dr. Melda Isaac, MI Skin provides exceptional dermatology services in a discreet and welcoming environment. We elevate your look and achieve natural-looking results through expertly performed treatments and a full spectrum of the latest devices and technology.
Our Mission
Our mission is to provide you with extraordinary dermatological care. We are dedicated to the medical aspects of skin care as well as improving our patients' self-image, self-esteem and self-confidence by enhancing and restoring the skin to a more natural and youthful appearance. Our outstanding and qualified staff of professionals will help you to achieve your goals by providing individual attention through highly effective, customized, and rejuvenating skincare treatment programs and patient education.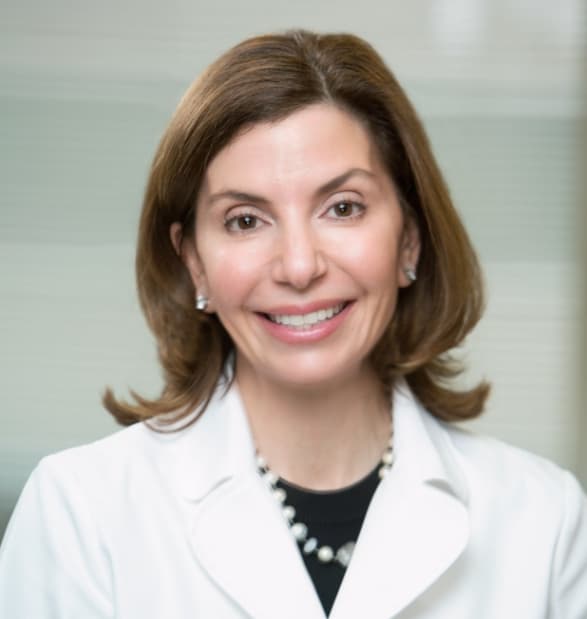 About Dr. Isaac
The founder and director of MI Skin Dermatology and Laser Center, Dr. Melda Isaac is consistently recognized as a top dermatologist in Washington, DC. An award-winning, board-certified dermatologist, she provides both medical and cosmetic dermatology services with professionalism and compassion. Her specialized expertise in injectables and her eye for creating natural-looking results have made her a sought-after source for excellent dermatological care.
Meet Dr. Isaac
Credentials you can trust


Meet Dr. Isaac
Dr. Isaac is an award-winning dermatologist and injectables specialist with an experienced eye for creating natural-looking results. As founder and director of MI Skin, she creates personalized results through custom treatment protocols and meticulously performed procedures.
She is supported by a staff of highly trained and skilled skincare professionals, all of whom are dedicated to delivering exceptional service with care and compassion. From the moment you enter our office to the moment you step out looking revitalized, expect nothing less than professionalism and a commitment to providing a sophisticated experience and results you love.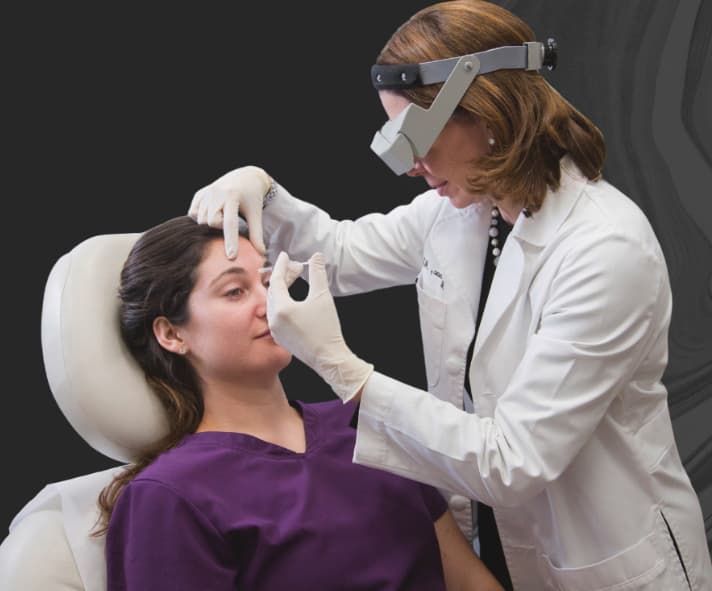 Expert in the Art of Injectables
Dr. Melda Isaac's impressive credentials make her the choice of so many for BOTOX, JUVÉDERM, and other injectables. Highlights include:
Board-certified dermatologist
20+ years of experience with injectables
Performs more than 2,000 injectable treatments per year
Provides the most BOTOX treatments in the Washington, DC area
Incorporates her refined sense of facial aesthetics into each treatment
Remains on the forefront of injectable techniques and applications
Request a Consultation
Our Office
Discover a discreet space to transform at our location in Washington, DC. Feel at home in a bright, modern environment infused with calming natural elements and fully equipped to provide anything you and your skin may need. Our office is home to the latest and most advanced skincare technology, including a full suite of state-of-the-art lasers and noninvasive body contouring devices.
Turn Back the Clock
Rediscover a younger, more vibrant you. Trust award-winning dermatologist Dr. Melda Isaac to restore your vibrance with individualized anti-aging procedures. Each treatment is meticulously planned and performed to take years off your face without leaving any obvious signs of a cosmetic treatment. Look as youthful as you feel, starting today.
Request A Consultation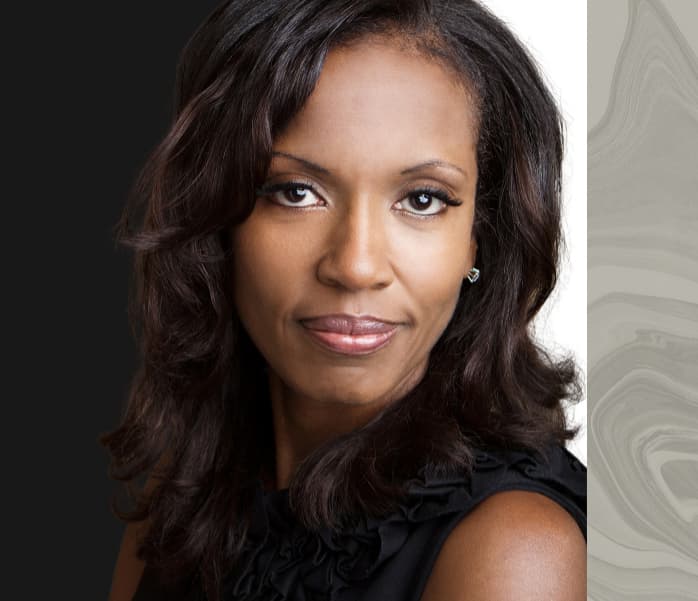 Model
Your Partner in Healthy, Radiant Skin
Your long-term skincare journey is not one you have to navigate on your own. At MI Skin, you have access to the care and expertise of an experienced dermatology team who is as invested in your skin's health and beauty as you are. Many of Dr. Isaac's patients have been visiting her for more than 20 years, trusting her to bring out the best in their appearances.
Whether you are planning for a book tour, media appearance, or political event, or you simply want to make sure your skin is healthy and glowing from day to day, the MI Skin team is here to help. Trust your skin to us, and we will make sure you show up for life looking and feeling your very best.
Choosing Dr. Isaac for your Allergan treatments? Great!
Saving on future treatments?
Even Better!
The Allē℠ rewards program from Allergan Aesthetics makes it easy to save on BOTOX®, JUVÉDERM®, CoolSculpting®, and other eligible treatments, as well as LATISSE® and SkinMedica® products. Getting started is simple; just sign up online.
Learn More
Model
Schedule Your Consultation Today
If you would like to learn more about enhancing your look at your confidence at MI Skin, please request a consultation online or call (202) 393-7546. Dr. Isaac frequently sees dermatology patients from Chevy Chase and Bethesda, MD, as well as Arlington and Alexandria, VA, and surrounding communities.