MI Skin Dermatology Center: Melda Isaac, MD
Two Lafayette Centre
1133 21st Street NW, Suite 450
Washington, DC 20036
Phone: (202) 393-7546
Monday–Friday: 8:30 a.m.–4 p.m.

Aging Skin
As we age, our skin slows the production of essential proteins such as hyaluronic acid, collagen, and elastin, which leads to wrinkles, fine lines, and sagging skin. Our skin also starts to show damage from the sun, smoking, stress, and our everyday lifestyle habits. At the MI Skin Dermatology Center in Washington, DC, expert dermatologist Melda Isaac, MD offers a variety of aging skin treatments to turn back the clock on our skin.
Common Skin Problems at Different Ages
Ages 20 – 30: Although the skin is still smooth and supple, expression lines begin to appear on the forehead and around the eyes. Early prevention at this time can help to keep deeper wrinkles from forming. Acne can also be a problem in the twenties, either as a recurring holdover from the teen years or as adult onset.
Ages 30 – 40: Crow's feet begin to appear around the eyes, and forehead lines deepen. The lines between the eyebrows, known as frown lines, become deeper, and the lines that run from the nose to the corners of the mouth also begin to become more pronounced. Brown spots, sun spots, and other signs of sun damage begin to appear.
Ages 40 – 50: Fine lines start to radiate from the upper lip, and "commas" or down turns at the corners of the mouth deepen and lengthen to the chin. The lip border loses definition, causing lips to appear thinner. Expression lines deepen around the mouth, forehead, and brows. The neck and jawline begin to sag, leading to the formation of jowls.
Ages 50 – 60: During these years you will notice more hollowing of the temples and cheeks due to loss of volume and the redistribution of facial fat. Loss of definition and contour in the cheeks and jawline are more obvious. Neck laxity becomes more apparent. Sun spots and brown spots accumulate and intensify. Frown lines and expression lines continue to deepen.

Anti-aging Treatments
A variety of treatments to refresh and rejuvenate one's appearance are performed by Dr. Isaac and staff at MI Skin Dermatology Center in Washington, DC. To determine which treatment or combination of treatments will best address the problems you wish corrected, a thorough consultation will be performed in order to come up with a treatment plan that will work best to provide your desired results.
Fine to moderate wrinkles, broken blood vessels, age spots, acne scars, and mildly sagging skin respond well to many non-invasive treatments. For changes related to gravity and redistribution of facial fat, surgical procedures may be needed in addition to ongoing non-invasive skin care treatments.
Botox, Dysport, and Xeomin
Neuromodulators such as Botox, Dysport, and Xeomin are well-known treatments for wrinkles. These treatments work by relaxing the underlying muscles which cause wrinkles when they contract, thus preventing wrinkles from forming. By blocking the nerve signals that cause muscle contraction, these neuromodulators can smooth existing wrinkles as well as prevent future ones. Botox, Dysport, and Xeomin are extremely precise treatments, so your facial expressions will not be affected since the surrounding facial muscles will not be affected.
Dr. Isaac is one of the top Botox injectors in the Washington, DC, area, and her injections allow for a refreshed and natural look.
Dermal Fillers
Dermal fillers are a popular choice for wrinkle reduction and volume restoration or hollowing of face that appears with aging. At the MI Skin Dermatology Center in Washington, DC, Dr. Isaac offers many kinds of dermal fillers. Some dermal fillers are good for fine lines, while others are better for deep wrinkles, sunken areas and scars. Dermal fillers can also be used for nonsurgical lip, cheek, chin, and nose augmentation! A great benefit of dermal fillers is also that they often involve no downtime at all. To find out which Washington, DC dermal filler treatment may be right for you, schedule a consultation with Dr. Isaac.
Chemical Peels and Microdermabrasion
The MI Skin Dermatology Center in Washington, DC, offers the revolutionary Dermasweep technique to clear pores and remove the outer skin cell layer. We also offer chemical peels of differing strengths. Chemical peels are good for superficial rejuvenation of the skin, as well as for treatment of both active acne and acne scarring and old acne marks. A chemical peel involves little to no downtime and can leave you with clear, glowing, younger-looking skin through gentle exfoliation and softening of the skin.
Skin Tightening and Thread Face Lifts
Non-invasive skin tightening procedures such as Exilis Ultra 360 Radiofrequency, Genius RF Skin Tightening, NovaThreads Facelift and Ultherapy are also available at the MI Skin Dermatology Center in Washington, DC. These revolutionary devices tighten the skin non-surgically, leaving you with firmer, smoother, tighter skin with no downtime. These treatments can reduce signs of aging, laxity of skin especially under eyes and neck, and reduce appearance of scarring.
Laser Treatments
Here at the MI Skin Dermatology Center in Washington, DC we offer many different types of laser treatments for a variety of skin issues, from acne and rosacea to fine lines, discolored spots, scarring, stretch marks and wrinkles. We have gentle, non-ablative, state of the art lasers for painless treatments and quick recovery time, and we also offer more aggressive laser treatments for a complete and thorough rejuvenation in just one session.
Turn Back the Clock
Rediscover a younger, more vibrant you. Trust award-winning dermatologist Dr. Melda Isaac to restore your vibrance with individualized anti-aging procedures. Each treatment is meticulously planned and performed to take years off your face without leaving any obvious signs of a cosmetic treatment. Look as youthful as you feel, starting today.
Request A Consultation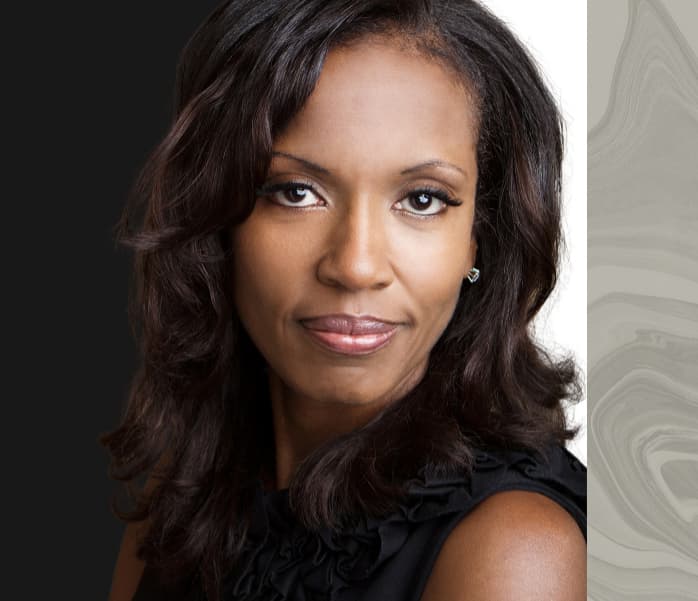 Model
Maintaining Results
For optimum results, it's important to follow your skin care rejuvenation treatments with the appropriate home skin care regimen given to you by Dr. Isaac in Washington, DC. Your regimen may include the best prescriptive and non-prescriptive products to help you reach your goal. Our staff is trained to help you select the correct skin care products based on your skin type, your desired level of improvement, your tolerance to ingredients and your lifestyle.
Schedule an Anti-Aging Consultation Today
If you are experiencing signs of aging in your skin, come in for a consultation at the MI Skin Dermatology Center in Washington, DC, today! To find out more information about our expertise and treatments offered, call (202) 393-7546 to make your appointment.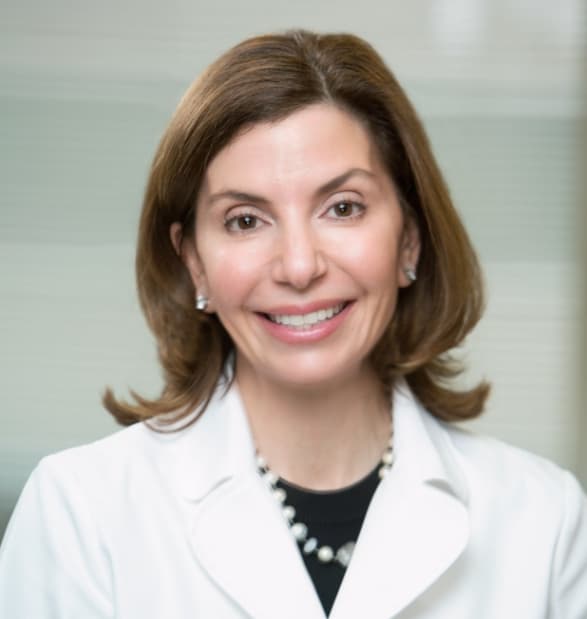 About Dr. Isaac
The founder and director of MI Skin Dermatology and Laser Center, Dr. Melda Isaac is consistently recognized as a top dermatologist in Washington, DC. An award-winning, board-certified dermatologist, she provides both medical and cosmetic dermatology services with professionalism and compassion. Her specialized expertise in injectables and her eye for creating natural-looking results have made her a sought-after source for excellent dermatological care.
Meet Dr. Isaac
Credentials you can trust