MI Skin Dermatology Center: Melda Isaac, MD
Two Lafayette Centre
1133 21st Street NW, Suite 450
Washington, DC 20036
Phone: (202) 393-7546
Monday–Friday: 8:30 a.m.–4 p.m.

KYBELLA® for Double Chin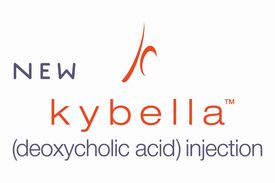 For years, the only way to treat a double chin was through invasive methods, such as plastic surgery or liposuction. These methods are effective, but the downtime and cost are often prohibitive for the average person who doesn't have the time to spend on weeks of recovery time or the money to spare on such a complex and invasive procedure. Now, there is an FDA-approved method to reduce chin fat that doesn't involve any surgical procedures! Kybella, developed by Kythera, is a completely non-invasive means of reducing chin fat, and we at MI Skin Dermatology in Washington, DC are happy to offer it to our patients from Chevy Chase, Arlington, Bethesda, and other nearby communities.
If you or a loved one is interested in learning more about how Kybella can treat double chins, call MI Skin in Washington, DC at (202) 393-7546 or fill out the online contact form to learn more today.
Choosing Dr. Isaac for your Allergan treatments? Great!
Saving on future treatments?
Even Better!
The Allē℠ rewards program from Allergan Aesthetics makes it easy to save on BOTOX®, JUVÉDERM®, CoolSculpting®, and other eligible treatments, as well as LATISSE® and SkinMedica® products. Getting started is simple; just sign up online.
Learn More
Model
Non-Invasive Treatment for Double Chin
Kybella is a treatment which has been in development for over nine years and was just recently FDA-approved. Over 20 clinical studies involving over 2600 patients have been conducted using Kybella. This innovative treatment involves a patented formulation of deoxycholic acid which breaks down fat cells after injection. Kybella attacks the fat cell membrane, destroying the cells and flushing them away through a natural healing process.
Kybella is injected in a regular pattern into the area of the chin needing treatment. It is imperative to have this treatment done by an experienced, board-certified dermatologist such as Dr. Melda Isaac and Dr. Daniel Yanes in Washington, DC, as they will know where to place the injection sites for maximum efficacy and how to avoid any sensitive areas such as nerves or veins.
How Does Kybella Double Chin Treatment Work?
Kybella is an injectable deoxycholic acid that essentially dissolves the fat under the chin, also known as submental fat. The treatment session is minimally invasive and takes little time. A single session requires only a series of deoxycholic acid injections into specific areas of the chin. The fat cells die and are gradually absorbed by the body, achieving a more smoothed, toned, and healthy looking chin. For best results, patients typically undergo two to six treatments spaced out once a month.
Turn Back the Clock
Rediscover a younger, more vibrant you. Trust award-winning dermatologists Dr. Melda Isaac and Dr. Daniel Yanes to restore your vibrance with individualized anti-aging procedures. Each treatment is meticulously planned and performed to take years off your face without leaving any obvious signs of a cosmetic treatment. Look as youthful as you feel, starting today.
Schedule Consultation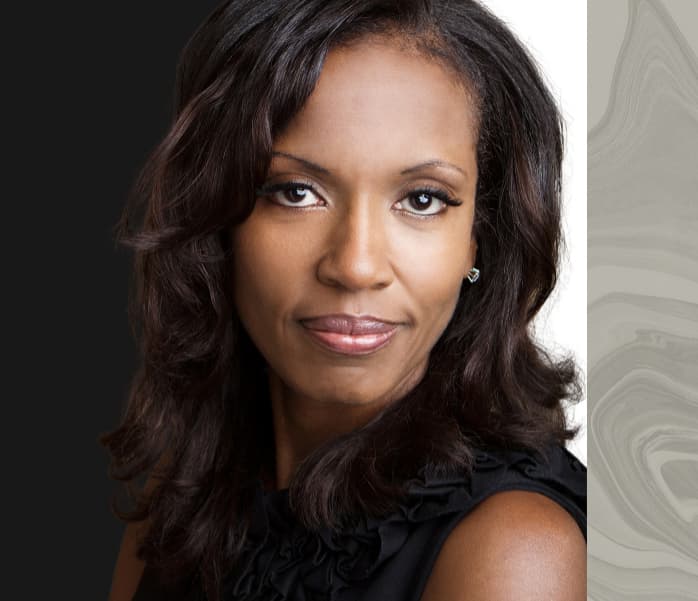 Model
Recovery and Side Effects
Side effects of double chin treatments like Kybella can include short-term swelling, bruising, or numbness. These effects generally disappear on their own within a few days. There have been no reports of any serious side effects. Kybella is FDA-approved, safe, and effective for the right candidate.
How Long Does it Last?
The amazing results of Kybella double chin treatment typically appears four to six weeks after the round of treatments. The full results can last up to several years, although experiences vary. The majority of patients do not require retreatment for submental fat.
Benefits
Many men and women suffer from double chins. Even if a person is not generally overweight, they can have a double chin, which may make them look heavier than they actually are. Chin fat is difficult to correct, as it does not always respond to diet and exercise, and can be genetically passed down. With the advent of Kybella, we finally have a non-invasive means of reducing chin fat. Now, patients no longer need to undergo complex, surgical procedures in order to reduce their double chin. Kybella is a less invasive means of double chin reduction! Results may vary between patients.
Kybella is not an ideal treatment for every patient who wishes to address a double chin. If a patient has a double chin purely due to loose, sagging skin, but there isn't much fat present in the area, Kybella will not help to tighten and tone that tissue. Kybella works by dissolving fat and cannot target sagging skin. The best alternative for loose skin under the chin is a skin tightening procedure called Ulthera.
Schedule a Consultation with MI Skin Dermatology Today
If you are interested in this groundbreaking new double chin treatment, don't hesitate to contact MI Skin Dermatology in Washington, DC at (202) 393-7546 to schedule your consultation!
About Our Doctors
Dr. Melda Isaac and Dr. Daniel Yanes are consistently recognized among the top dermatologists in Washington, DC. Our board-certified dermatologists provide both medical and cosmetic dermatology services with professionalism and compassion. Their specialized expertise in injectables and an eye for creating natural-looking results have made them a sought-after source for excellent dermatological care.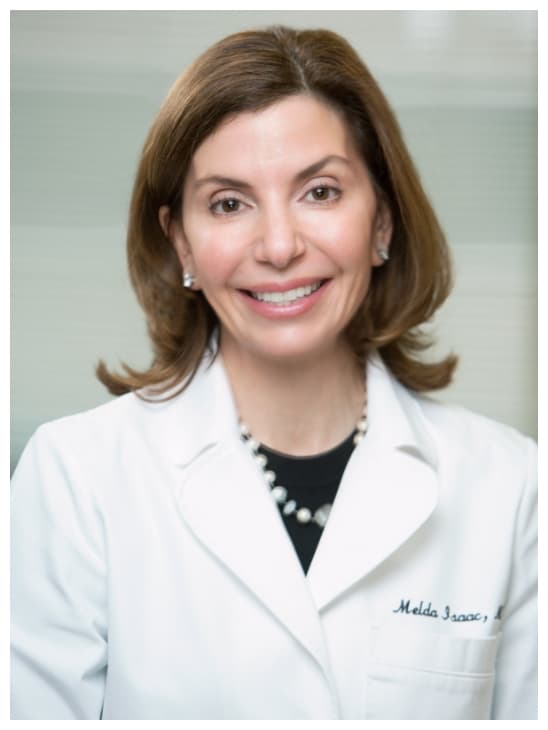 Melda Isaac, MD
Founder and Director of MI Skin Dermatology and Laser Center
Meet Dr. Isaac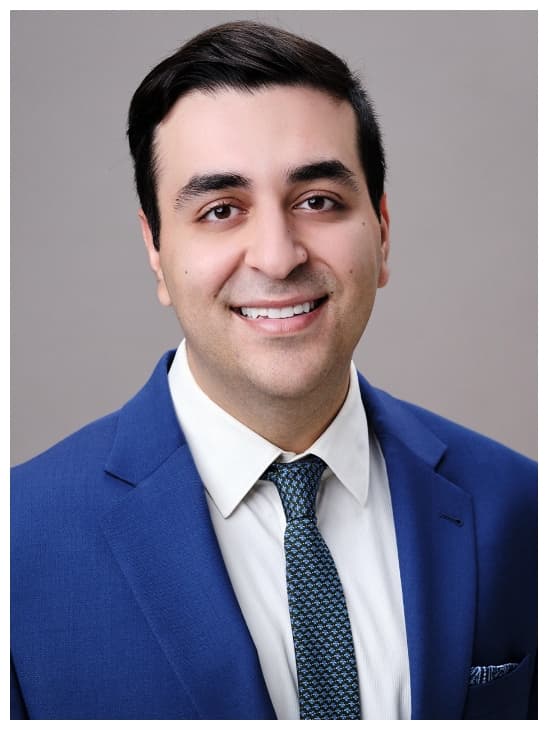 Daniel Yanes, MD
Board-Certified Dermatologist
Meet Dr. Yanes
Credentials you can trust