MI Skin Dermatology Center: Melda Isaac, MD
Two Lafayette Centre
1133 21st Street NW, Suite 450
Washington, DC 20036
Phone: (202) 393-7546
Monday–Friday: 8:30 a.m.–4 p.m.

Body Contouring FAQ
Many people have questions about non-invasive body contouring or minimally invasive chin contouring with Kybella and want answers from an expert. Read below to find board-certified dermatologists Dr. Melda Isaac's and Dr. Daniel Yanes' answers to the most frequently asked questions about the most innovative body contouring treatments.
Frequently Asked Questions
Q: Is there downtime after a body contouring procedure?
A: Because body contouring procedures are non-surgical and do not involve any incisions, they have virtually no downtime! After a body contouring treatment is completed, patients are able to resume their normal daily activities.
Q: Who is a good candidate for body contouring?
A: A good candidate for body contouring is a person who is close to their ideal weight but can't seem to lose stubborn fat deposits that are unresponsive to diet and exercise. Body contouring is not meant for weight reduction and ideal for patients who do not want to undergo surgery to reduce areas of unwanted fat.
Q: Can I exercise after CoolSculpting treatments?
A: Congratulations on already having an exercise regimen in place before your CoolSculpting treatment! It will help you maintain the good results you get from contouring your body
Every patient responds differently to CoolSculpting. Some are able to go out and ride a bike or work out at the gym the same day. Others feel bruised and sore and take a few days off. Either is fine. Missing a few days of a workout will not interfere with your results.
You might also ask for your CoolSculpting treatment to be followed with Zimmer Z-Wave – it's a radial shockwave treatment that helps improve CoolSculpting results better than a post-procedure manual massage. Request a consultation today with our certified CoolSculpting experts.
Q: How long will CoolSculpting results last?
A: Maintaining a healthy diet is important whether or not you undergo CoolSculpting. It becomes imperative, however, if you want to maintain the good results of your procedure. CoolSculpting represents a significant investment in yourself, both in terms of money and of time. You must be willing to make the further investment in maintaining a healthy diet and exercise regimen as well if you want to reap the benefits. You need to be at or near your ideal weight to be a successful CoolSculpting candidate. My CoolSculpting patients have gone for years maintaining their newly sculpted shapes. I also offer Zimmer Z-Wave as a complimentary treatment to enhance the fat reduction of all CoolSculpting treatments we perform, which not only makes the procedure more comfortable, but actually improves the results of CoolSculpting. If you are committed to your exercise and diet regimen, there is no reason why the new contours you get from CoolSculpting couldn't last a lifetime, although experiences vary. Schedule a consultation with MI Skin Dermatology. We can determine if you are a good candidate for CoolSculpting.
Q: Can CoolSculpting be done after having had lipo in an area?
A: Although actual experiences vary, CoolSculpting should be able to help even out your liposuction results – particularly to target some of the lumpiness. Afterward, I'd recommend radial pulsed therapy with Zimmer Z-Wave to help disperse the remaining fat and make your results more uniform. At MI Skin Dermatology Center, a complimentary Z-Wave treatment is included with our CoolSculpting treatments to enhance results. Schedule a consultation with MI Skin Dermatology. We can determine if you are a good candidate for CoolSculpting.
Q: Can I swim after a CoolSculpting treatment?
A: CoolSculpting is a noninvasive treatment that freezes fat to improve contours. This process is called cryolipolysis(TM). Coolsculpting takes approximately one hour to perform per treatment area. Although there is no medical reason to refrain from your normal activities afterward, you may experience minor redness, swelling, bruising or soreness that may make you feel less than optimal – especially in a bathing suit! You should be able to swim, take yoga, stretch and enjoy your time on the beach. If you have other questions about your procedure, consult your board-certified dermatologist.
Q: Is CoolSculpting appropriate for women over 65?
A: CoolSculpting is a wonderful fat-reducing technique for older patients as it is completely noninvasive, requires no downtime, and tends to have minimal side effects. Some of my patients over 60 actually have a greater reduction in fat per session than the younger ones do. Please request a consultation and find out more about how to address stubborn fat with CoolSculpting.
Q: How many CoolSculpting treatments will I need to see ideal results?
A: The number of treatments is dependent on the desired result and individual factors. If one wants to treat both love handles, a minimum of two cycles are required, i.e. one cycle for each love handle. If one wants to treat both love handles and central abdomen, then three cycles and three hours are required. CoolSculpting is for localized fat reduction in specific areas.
Q: How long will my CoolSculpting results last?
A: The fat cells that are frozen during the CoolSculpting procedure die and are flushed from the body. Patients can enjoy long-term results from CoolSculpting if they maintain a stable weight.
Q: Is CoolSculpting or Exilis Ultra the best choice for treating bra fat and back fat?
A: I have used CoolSculpting very successfully in treating back fat and bra bulge. The skin in the back tends to be elastic and my patients have not had a problem with saggy skin after the procedure. Schedule a consultation with MI Skin Dermatology Center to get you more of the answers you need. In my practice, we often combine CoolSculpting with Exilis Ultra treatments for optimal results.
Q: I am about 65 pounds overweight. Do I weigh too much, in order get the Exilis Ultra procedure for various areas of the body?
A: Exilis Ultra is best used to treat stubborn areas of fat that do not respond to diet and exercise. Therefore, it would be best for you to steadily get to a healthy weight before having an Exilis Ultra treatment. Exilis Ultra is not meant for significant weight reduction, but it may help once you get closer to your goal weight.
Q: After 4 Exilis Ultra treatments on my inner thigh, I'm seeing great results which I understand will be more visible in about 3 months, but is there any documentation as to how long these results will last? And does a person usually need "maintenance" treatments?
A: While multiple sessions of Exilis Ultra treatments are needed to see full results, these results are long-lasting. Results vary for each patient; however, I recommend that my patients have maintenance treatments every 12-18 months. Keep in mind, it's also important, incorporating a healthy lifestyle, including good nutrition and exercise along with your Exilis Ultra treatment, for ultimate results.
Q: How many treatments of Exilis Ultra fat-reduction are needed to see results?
A: Since every patient is different, it's hard to tell exactly how many treatments you will need. With that being said, multiple sessions are needed, but the results are long lasting and can last for years. Generally speaking, I would recommend to start with 4-6 treatments and go from there.
Q: Is the Exilis Ultra treatment painful?
A: When performed by an expert dermatologist, side effects are very rare. During an Exilis Ultra treatment, you will feel the heat from the radiofrequency waves, but it's not painful. What's even better is that there is no down time after this procedure and you can return to your normal routine immediately after the session.
Q: I am interested in tightening up some wrinkles under my eyes and also addressing some cellulite. Is the Exilis Ultra a good option?
A: Exilis Ultra is a noninvasive, nonsurgical device that uses RF, or radiofrequency, waves to heat deep tissue below the surface of the skin. This heat shrinks the fat cells as well as stimulating new collagen production, leading to smoother, firmer skin. Exilis Ultra is extremely safe and has almost no side effects, though in some cases, a patient may experience some minor irritation in the area which was treated.
Q: How can I improve the appearance of cellulite?
A: Cellulite can be treated using non-invasive body contouring techniques. Our office utilizes Exilis Ultra in order to tighten the skin and reduce the "cottage cheese" appearance of cellulite.
Turn Back the Clock
Rediscover a younger, more vibrant you. Trust award-winning dermatologists Dr. Melda Isaac and Dr. Daniel Yanes to restore your vibrance with individualized anti-aging procedures. Each treatment is meticulously planned and performed to take years off your face without leaving any obvious signs of a cosmetic treatment. Look as youthful as you feel, starting today.
Schedule Consultation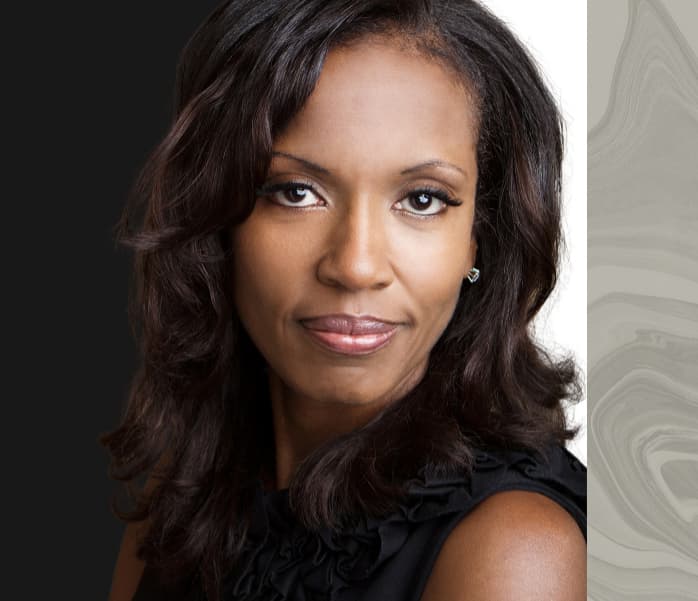 Model
Q: What is a treatment for my double chin that really works?
A: KYBELLA and CoolSculpting are both effective non-invasive treatments for a double chin that work very well to significantly reduce fat in that area. KYBELLA uses deoxycholic acid injections to achieve results, while CoolSculpting uses cryolipolisis technology to "freeze" and destroy fat cells. As long as you maintain your healthy diet and lifestyle, you should not have a problem with your double chin coming back. Schedule a consultation with MI Skin Dermatology Center to see what the best treatment for you is.
Q: I'm naturally thin but I have a double chin that I'm self-conscious about. Is surgery the only option, or are there exercises or other ways to get rid of it?
A: At MI Skin Dermatology, we offer two nonsurgical fat reduction options for the chin, KYBELLA and CoolSculpting. KYBELLA is a series of injections that melts the fat under the chin, while CoolSculpting uses cryolipolisis technology to "freeze" and reduce fat under the chin. Schedule a consultation to see if you are an appropriate candidate for either.
Q: Am I a good candidate for KYBELLA?
A: Extra fat underneath your chin is easily melted away with KYBELLA, which is composed of deoxycholic acid – a natural component of bile that helps us digest fats. KYBELLA is administered as a series of injections through a specially designed template. It only takes about five minutes in the office to treat your chin. However, most patients need more than one session – probably at least two or three spaced two weeks apart. It will take about 12 to 18 weeks before final results are visible, as your body needs time to flush away the melted fat cells. Please consult a board-certified dermatologist like MI Skin Dermatology Center to reduce your double chin with KYBELLA, as it must be done properly to avoid damage to nerves or veins.
Q: What happens if someone gains weight after using KYBELLA?
A: The fat cells treated with KYBELLA die and are naturally flushed out of the body. While results are long lasting, it is possible for the remaining fat cells to enlarge with weight gain. If you gain a significant amount of weight after a KYBELLA treatment, although it is possible to gain the weight back under your chin, you are more likely to show the weight gain in other areas first.
Q: Will KYBELLA affect the thyroid? I'm interested in reducing my double chin but I don't want to harm my thyroid.
A: KYBELLA does not affect the thyroid when performed by an experienced, board-certified dermatologist who has been trained in the procedure. The thyroid is in a different area than the area affected by KYBELLA. Please schedule a consultation to determine if you are an appropriate candidate for KYBELLA.
Q: I had liposuction done 8 years ago on my jowls and neck, but I still have some fat in the center of my chin that bothers me. Is it safe to do KYBELLA after having had lipo?
A: In my opinion, this is a perfect opportunity to use KYBELLA as it will dissolve unwanted fat in a localized area. There should not be a problem with having KYBELLA done after having had liposuction 8 years ago. Schedule a consultation to see if you are a good candidate for the procedure. KYBELLA can be very effective in reducing unwanted fat under the chin.
Q: Does fixing the muscle under the neck and KYBELLA help sagging neck?
A: Just like liposuction, KYBELLA injections only treat fat and won't help get rid of excess skin. Right now for neck sagging, a great alternative to surgery is to use Ultherapy used in conjunction with dermal fillers and BOTOX. Ultherapy is an FDA-approved nonsurgical skin tightening device that uses ultrasound therapy for visible results. Before undergoing treatments, schedule a consultation so that we can assess if fat is the problem or if loose skin or muscle is the problem and recommend the best treatment plan.
Q: Will I be able to go along with my day after KYBELLA injections like with BOTOX or should I expect to need a few days at home?
A: The FDA reports that the possible side effects of redness, numbness, and hardness in the injection areas after a KYBELLA treatment may take 2-3 days to wear off. You may want to schedule your treatments on a Thursday or Friday so you can deal with the swelling over a weekend. Arnica gel is always a popular topical treatment to reduce bruising and swelling, and can be purchased at most pharmacies and health food stores. You may also discuss recovery tactics during your consultation if you need to be out and about immediately after the procedure.
Q: What will the results be if I gain weight after using KYBELLA? What if I do my best to maintain my weight through healthy diet and exercise, but then become pregnant?
A: Don't expect chin fat to return as a result of pregnancy. KYBELLA was crafted to selectively target fat cells in the area injected. The body flushes away the treated fat and the results can be long lasting. However, KYBELLA injections require precision and a knowledge of anatomy from an experienced dermatologist for best placement to completely address the area of fat and for best long term results.
Q: Is there a nonsurgical body contouring treatment that can tone muscle?
A: Yes, Lutronic Accufit™ is one of the advanced body contouring treatments offered by Dr. Isaac and Dr. Yanes for men and women who want to strengthen and tone their abdomens, buttocks, and thighs. Accufit is a non-invasive, no-downtime procedure that is ideal for patients who are in good shape but who want to add definition to their muscles.
Q: I am looking to reduce the loose skin in the bra fat and upper arms area. I work out with a trainer and am medically healthy. I am looking for something that is not too invasive with minimal downtime.
A: Ultherapy is a good option for treating fat deposits on the upper back and body. What's wonderful about Ultherapy is that you're free to resume your everyday activities immediately afterward. It's a great choice for someone who has a busy schedule, but wants to see real results!
Q: What are the potential risks of Ultherapy? What should one consider before having this treatment?
A: All medical treatments have risks associated with their use. It is important to select a physician who is experienced in performing any procedure. Potential adverse events associated with Ultherapy include temporary nerve injury or nerve palsy IF the provider treats the area overlying the nerve. Welts or red areas of swelling and bruising are possible. Rarely, thermal burns can occur due to inaccurate position of handpiece technique or patient movement during treatment.
Q: I am 65 years old. Am I too old to have the Ultherapy procedure?
A: Assessing a patient for Ultherapy has more to do with skin quality, amount of skin laxity and patient expectations, NOT chronological age. Patients at age 65 can be successfully treated and I urge you to have a consultation before committing to any procedure.
Schedule a Body Contouring Consultation Today!
For more information on the best non-surgical body sculpting treatments, schedule a consultation with expert dermatologists Dr. Melda Isaac and Dr. Yanes by contacting MI Skin Dermatology Center at (202) 393-7546 today!
About Our Doctors
Dr. Melda Isaac and Dr. Daniel Yanes are consistently recognized among the top dermatologists in Washington, DC. Our board-certified dermatologists provide both medical and cosmetic dermatology services with professionalism and compassion. Their specialized expertise in injectables and an eye for creating natural-looking results have made them a sought-after source for excellent dermatological care.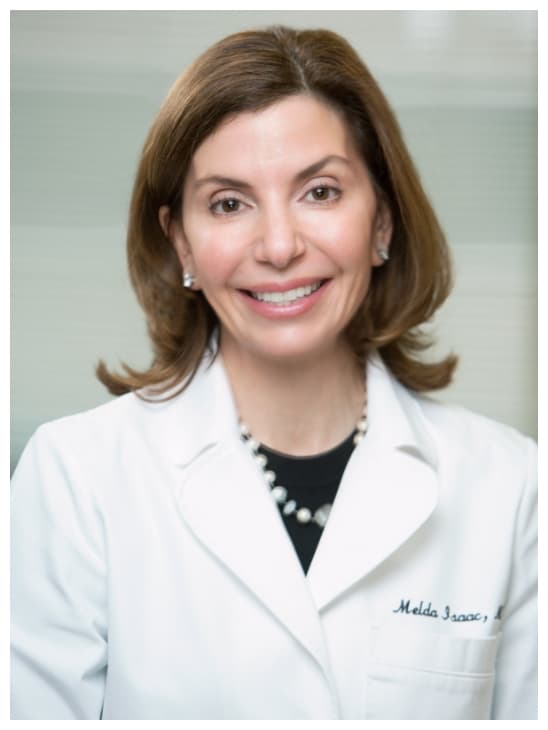 Melda Isaac, MD
Founder and Director of MI Skin Dermatology and Laser Center
Meet Dr. Isaac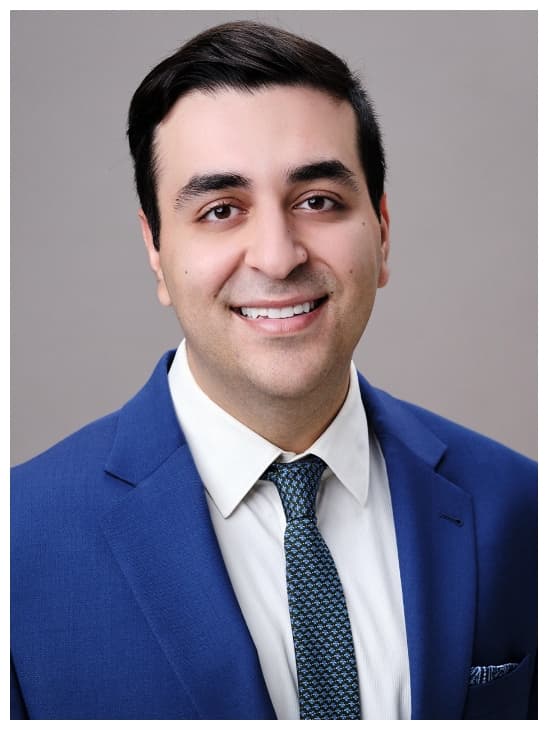 Daniel Yanes, MD
Board-Certified Dermatologist
Meet Dr. Yanes
Credentials you can trust