MI Skin Dermatology Center: Melda Isaac, MD
Two Lafayette Centre
1133 21st Street NW, Suite 450
Washington, DC 20036
Phone: (202) 393-7546
Monday–Friday: 8:30 a.m.–4 p.m.

Microdermabrasion DermaSweep Infusion
Microdermabrasion DermaSweep Infusion

Microdermabrasion is a proven and safe means of intense exfoliation that leaves skin brighter and rejuvenated. Clearing away dead skin cells on the skin's surface reveals fresh, new skin, and over multiple treatments, concerns such as age spots and acne scarring fade away.
What Is DermaSweep?
DermaSweep is a revolutionary device that comfortably "sweeps" away dead skin cells using a bristle and vacuum system. Board-certified dermatologists Dr. Melda Isaac and Dr. Daniel Yanes offer DermaSweep microdermabrasion to Washington, DC, individuals at MI Skin Dermatology & Laser Center.
DermaSweep is a popular, safe, and effective microdermabrasion procedure that uses innovative vacuum technology to non-invasively brighten, firm, and smooth skin without causing damage. In addition to the microdermabrasion, DermaSweep incorporates various treatment infusions to enhance its effectiveness and create the best results.
How Does DermaSweep Work?
Traditional microdermabrasion systems use crystal particles to abrade the skin and exfoliate away imperfections. DermaSweep offers all the benefits of this approach while eliminating discomfort and irritation. It uses bristles combined with a gentle vacuum pump to thoroughly and gently exfoliate the skin, revealing fresh new skin underneath. DermaSweep's patented bristle technology is at the forefront of advances in microdermabrasion.
What Does DermaSweep Microdermabrasion Treat?
DermaSweep can help to treat age spots and sun spots, acne scarring, stretch marks, and pigmentation problems such as melasma. It is extremely gentle, and many patients actually find it to be a pleasant experience. Immediately after a DermaSweep treatment, the skin feels smoother and softer, with a brighter appearance.
With DermaSweep, you also have the option to apply a topical solution at the same time as the exfoliation. DermaSweep offers topical solutions such as salicylic acid to treat acne and clogged pores, hyaluronic acid to treat dry skin, and a brightening formula for the treatment of hyperpigmentation.
Customizing Your Treatment With PremiumFusions & EpiFusions
DermaSweep EpiFusions and PremiumFusions are topical solutions that, when combined with microdermabrasion, penetrate more deeply into the skin for maximum effect. Discuss your skin concerns with your provider and they will let you know if you are a good candidate for a DermaSweep infusion.
PremiumFusions
Give your skin a true transformation with these treatment experiences focused on specific skincare goals.
Red Carpet Ready
Red Carpet Ready is the perfect treatment to have before a big event when you want your skin to look amazing. It instantly plumps, hydrates, and tightens tired, dull skin for a glowing, youthful complexion. It offers a powerful yet gentle solution suitable for most skin types by combining:
Aloe
Vitamin B
Hyaluronic acid
Lactic acid
Glycolic acid
Salicylic acid
Have a Red Carpet Ready treatment the day before or on the day of your big event, and experience instantly radiant skin.
Clarify
Clarify is an infusion developed especially for acne-prone skin. Many people suffer from excess oiliness and blackheads, which in turn leads to acne outbreaks. Clarify calms skin and reduces acne flareups with a variety of anti-inflammatory, anti-oxidant, and soothing ingredients, such as:
A multi-fruit alpha hydroxy acid (AHA) complex
Tea tree oil
Organic white willow bark
Each Clarify treatment comes with a 15% Vitamin A and a 15% lactic acid topical solution for continued home treatment to control your acne breakouts.
NuCell and Repair
NuCell and Repair are other premium treatment infusions, formulated to treat fine lines and wrinkles, dryness, and skin texture with a combination of powerful active ingredients including:
Human growth factors
Peptides
Proteins
Both Repair and Nucell are anti-aging treatments that increase cell longevity and help to improve skin texture, tone, and overall health.
EpiFusions
EpiFusions target specific skin conditions such as pigmentation and dehydration. If you are looking to lighten and brighten hyperpigmented skin, or if you want an intensely moisturizing treatment for dry skin, an EpiFusion treatment may be right for you. EpiFusions include:
Vitamin C
Skin lightening
Hyaluronic acid
ExFo (exfoliating)
Calming
EpiFusions treat such concerns as dry or sensitive skin, aging skin, fine lines and wrinkles, skin texture, and more.
Turn Back the Clock
Rediscover a younger, more vibrant you. Trust award-winning dermatologists Dr. Melda Isaac and Dr. Daniel Yanes to restore your vibrance with individualized anti-aging procedures. Each treatment is meticulously planned and performed to take years off your face without leaving any obvious signs of a cosmetic treatment. Look as youthful as you feel, starting today.
Schedule Consultation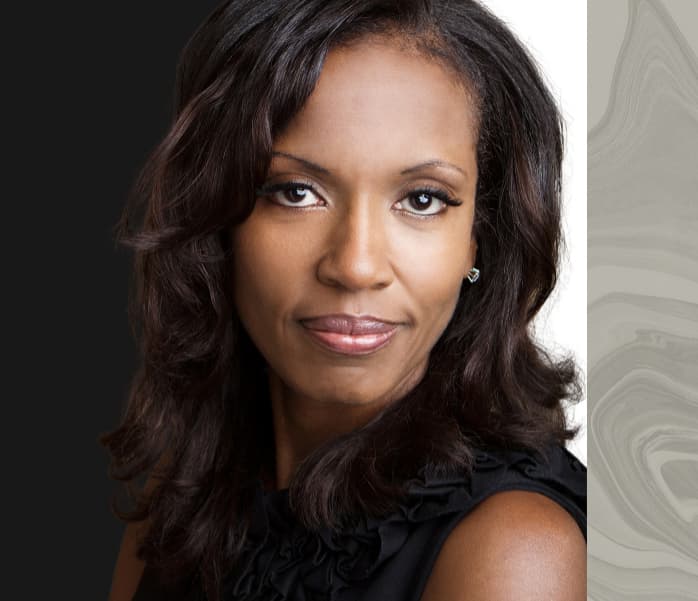 Model
Combining DermaSweep Microdermabrasion & Chemical Peels
DermaSweep can be used in conjunction with other treatments such as chemical peels or detoxifying facials for a more thorough experience. DermaSweep eases potential irritation caused by chemical peels and can be an excellent exfoliation option combined with a facial or other treatment. You may be a candidate for a deep exfoliating treatment if you have mild acne scarring or sun damage, or mild pigmentation problems.
What Is Recovery Like After a DermaSweep Microdermabrasion Treatment?
There are no major side effects associated with microdermabrasion treatments such as DermaSweep. You may experience some slight redness, and you should be sure to wear a strong sunblock when you go outside, as your newly-revealed fresh skin will be sensitive to the sun.
How Many DermaSweep Microdermabrasion Treatments Will I Need?
Most people find they see their best results after multiple sessions. Your provider will work closely with you to create a personalized treatment schedule depending on your specific concerns.
Schedule Your Consultation Today
If you think that this procedure may be a good solution for your skin, or if you are merely in the mood to be pampered with a deep exfoliating treatment, schedule your DermaSweep consultation with the team at the MI Skin Dermatology Center today in Washington, DC. To get started, request a consultation online or call (202) 393-7546. Our providers frequently perform microdermabrasion treatments for people from Chevy Chase and Bethesda, MD, as well as Arlington and Alexandria, VA, and surrounding communities.
About Our Doctors
Dr. Melda Isaac and Dr. Daniel Yanes are consistently recognized among the top dermatologists in Washington, DC. Our board-certified dermatologists provide both medical and cosmetic dermatology services with professionalism and compassion. Their specialized expertise in injectables and an eye for creating natural-looking results have made them a sought-after source for excellent dermatological care.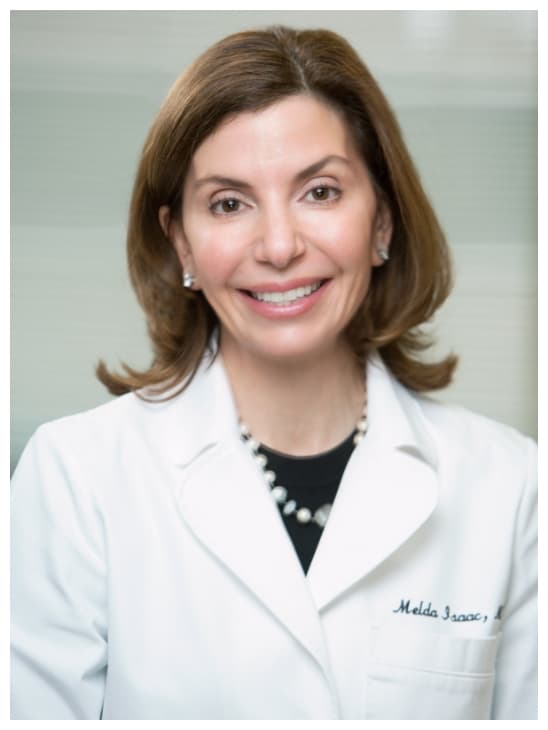 Melda Isaac, MD
Founder and Director of MI Skin Dermatology and Laser Center
Meet Dr. Isaac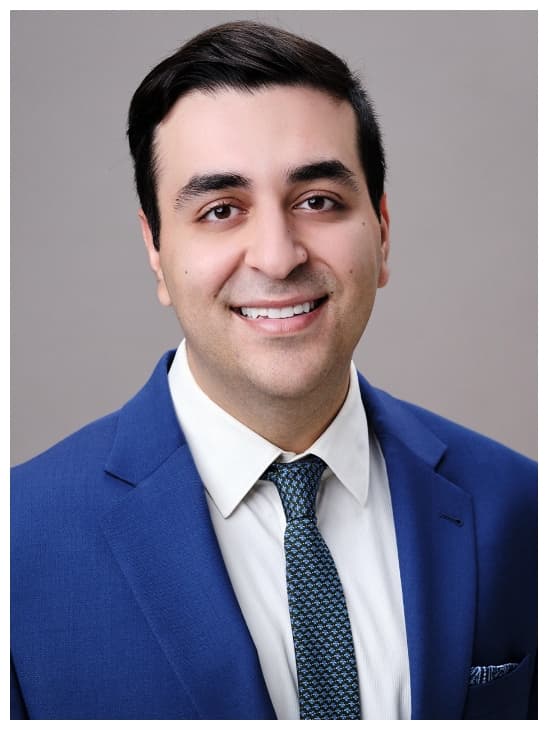 Daniel Yanes, MD
Board-Certified Dermatologist
Meet Dr. Yanes
Credentials you can trust