DermaSweep is a popular, safe, and effective microdermabrasion procedure which uses crystal microdermabrasion combined with innovative vacuum technology to non-invasively brighten, tighten, and smooth skin without causing damage to your skin. In addition to the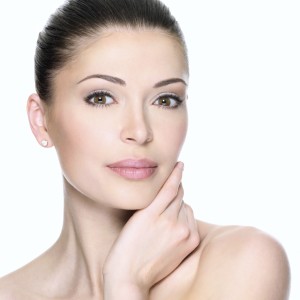 microdermabrasion, DermaSweep incorporates various treatment infusions to enhance its effectiveness and create the best results! DermaSweep EpiFusions and PremiumFusions are topical solutions that, when combined with microdermabrasion, penetrate more deeply into the skin for maximum effect. Discuss with Dr. Isaac your skin concerns, and she will let you know if you are a good candidate for a DermaSweep infusion!
Dr. Melda Isaac is now offering three exciting new PremiumFusions: Red Carpet Ready, Clarify and NUCELL. Red Carpet Ready is the perfect treatment to have before a big event where you want your skin to look amazing. It instantly plumps, hydrates, and tightens tired, dull skin for a glowing, youthful complexion. It combines aloe, vitamin B, hyaluronic acid, lactic acid, glycolic acid, and salicylic acid to create a powerful yet gentle solution suitable for most skin types. Have a Red Carpet Ready treatment the day before or on the day of your big event, and experience instant beautiful skin!
Clarify is a new infusion developed especially for acne-prone skin. Many people suffer from skin prone to excess oiliness and blackheads, which in turn leads to acne outbreaks. It can be hard to manage such skin, but this is where the Clarify PremiumFusion comes in. Formulated with a variety of anti-inflammatory, anti-oxidant, and soothing ingredients such as a multi-fruit alpha hydroxy acid complex, tea tree oil, and organic white willow bark, it helps to calm skin and reduce acne flareups. If you suffer from acne, blackheads and excess oil production, you could be a good candidate for a Clarify treatment. Plus, each Clarify treatment comes with a 15% Vitamin A and a 15% lactic acid topical solution for continued home treatment to control your acne breakouts. 
NuCell and Repair  are other premium treatment infusions, formulated to treat fine lines, wrinkles, dryness, and skin texture with a combination of powerful active ingredients including human growth factors, peptides, and proteins. Both Repair and Nucell are anti-aging treatments that increase cell longevity and help to improve skin texture, tone, and overall health. 
EpiFusions
EpiFusions target specific skin conditions such as pigmentation and dehydration. If you are looking to lighten and brighten hyperpigmented skin, or if you want an intensely moisturizing treatment for dry skin, an EpiFusion treatment may be right for you. EpiFusions and PremiumFusions can treat such concerns as dry or sensitive skin, aging skin, fine lines and wrinkles, skin texture, and more. EpiFusions include:
Vitamin C

Skin Lightening

Hyaluronic Acid

ExFo (exfoliating)

Calming
Schedule a DermaSweep Consultation Today
If you have an event coming up, or if you are suffering from skin concerns and want a mild and gentle yet effective treatment, DermaSweep Infusions may be right for you! To learn more and to schedule your consultation with Dr. Isaac, just call (202) 393-7546 today!