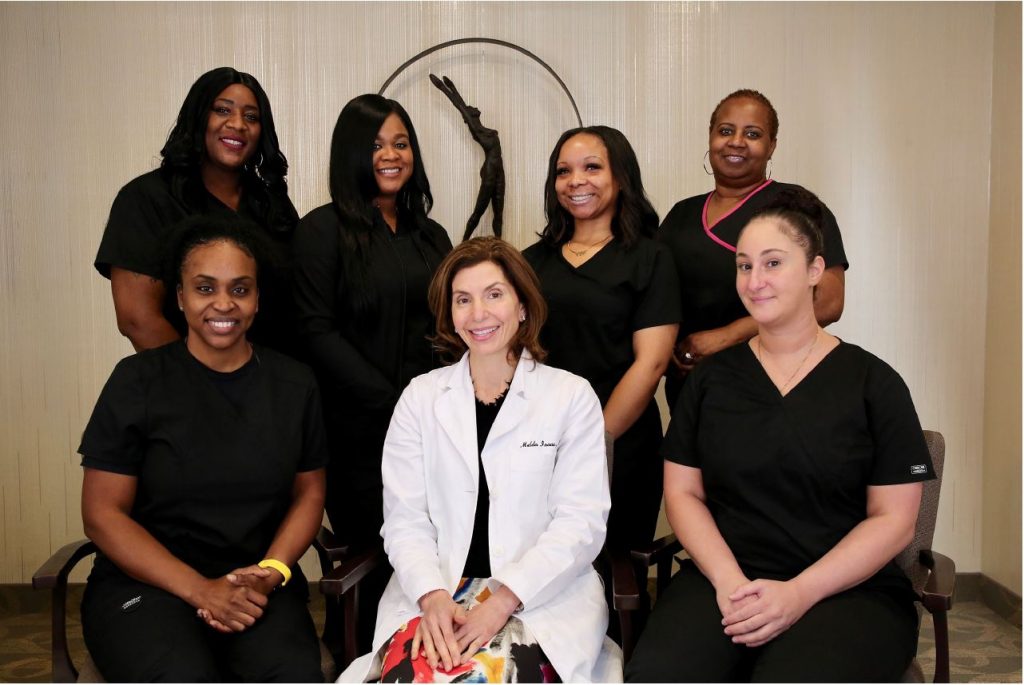 Our Mission
Our mission is to provide you with extraordinary dermatological care. We are dedicated to the medical aspects of skin care as well as improving our patients' self-image, self-esteem and self-confidence by enhancing and restoring the skin to a more natural and youthful appearance. Our outstanding and qualified staff of professionals will help you to achieve your goals by providing individual attention through highly effective, customized and rejuvenating skin care treatment programs and patient education.
Office Policies
Office Hours
We are open to serve patients, answer questions, or schedule an appointment during the following hours:
Monday – Friday: 8:30 a.m. – 4 p.m.
Appointments
Please note that all appointments require a 24-hour advance notice for cancellation. We understand that emergencies arise, but we appreciate your consideration of this cancellation policy.
Gift Certificates
Gift certificates are available for any of our services. Please contact our Office Coordinator for more information.
Referrals
Our patients are our best advertisement. We know you have many friends, relatives and associates who you may refer to us. Our greatest compliment is a referral from YOU!
Financial
All treatments require payment at the time services are rendered. We will gladly accept cash, personal check or credit card (Amex, VISA or MasterCard) for payment of product and/or services.
Financial Policy
We are committed to providing you with the extraordinary dermatologic care. If you have medical insurance, we would like to help you receive the maximum insurance benefits. In order to do so, we need your assistance and encourage your understanding of our office policy with regards to payment for services rendered.
We do not participate and file insurance claims. Therefore, for all other patients, payment is due at the time services are rendered. We accept cash, check, Amex, Visa or Mastercard. At the end of your visit, we will provide you with the necessary form (HCFA form) so that you may obtain reimbursement directly from your insurance company. Please ask for assistance if needed.
There is a $25.00 fee for all returned checks. The fee may be higher depending on bank service fees!

Turn Back the Clock Today
Contact Dr. Melda Isaac for a Consultation
Schedule a Consultation Today!
To schedule an appointment with expert Washington, DC dermatologist Dr. Melda Isaac, call  (202) 393-7546 today!