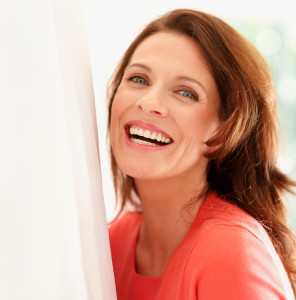 Sculptra Aesthetic is a cutting-edge treatment that stimulates the skin's natural production of collagen to produce a fuller, suppler appearance to the face. As we age, our skin slowly produces less collagen and elastin, causing the skin on our face, neck, chest and hands to develop fine lines and wrinkles. The loss of collagen and elastin leads to creases, bags under the eyes, and sagging skin, all of which can be worsened by sun exposure, pollution, and genetics. With Sculptra, it is possible to fight the effects of aging, and erase years from your appearance!
To learn how Sculptra Aesthetic works and whether it is an ideal treatment for your cosmetic concerns and goals, contact MI Skin Dermatology Center in Washington DC to schedule a consultation with board-certified cosmetic dermatologist Dr. Melda Isaac. Call (202) 393-7546 .
How Does Sculptra Work?
Sculptra is a dermal filler that contains poly-L-lactic acid that acts as a collagen booster to help stimulate your own body's collagen production thereby restoring facial volume and reducing the appearance of wrinkles. And hollows. Sculptra's unique formulation produces gradual results that last up to two years. Patients should start to notice results within the first month after the injections. You can also ask Dr. Isaac about Bellafill®, a unique collagen-building filler that can last up to 5 years.
What Areas Does Sculptra Treat?
Sculptra Aesthetic provides beautiful results in the following areas:
Volume loss or hollowing of the face
Smile lines, or nasolabial folds, around the nose and mouth
Lines that frame the mouth (marionette lines)
Under eye bags
Wrinkles and creases on the chest
Volume loss on the hands
As a collagen booster, Sculptra can produce varying results for different patients. In many cases, Sculptra is used in conjunction with neuromodulators, such as Botox, and other dermal fillers, such as Restylane.
What is a Treatment Session Like?
Sculptra sessions typically take approximately twenty minutes, because each session requires multiple injections for optimal results. For optimal treatments, three monthly sessions are recommended to ensure full results, which will gradually become more and more visible as the body produces collagen. The final results can last for up to two years. 
Prior to administering Sculptra, the targeted areas will be treated with a topical anesthetic to reduce any discomfort with injections. Patients may experience minor swelling, redness, or bruising around the injection sites, but these symptoms typically subside within a day or two. Massaging the treated areas after a sculptra session is crucial to minimize side effects.
Before undergoing any cosmetic procedure, it is crucial to work with a board-certified dermatologist, such as Dr. Isaac, to not only ensure beautiful results, but to prevent negative side effects. It is also important to thoroughly discuss your concerns and expectations in order to receive the best treatment available to achieve the results you want.
Expert in the Art of Injectables
Dr. Melda Isaac's impressive credentials make her the choice of so many for BOTOX, JUVÉDERM, and other injectables. Highlights include:
Board-certified dermatologist
20+ years of experience with injectables
Performs more than 2,000 injectable treatments per year
Provides the most BOTOX treatments in the Washington, DC area
Incorporates her refined sense of facial aesthetics into each treatment
Remains on the forefront of injectable techniques and applications
Frequently Asked Questions
Before committing to a treatment, there are some common questions that many people like to ask. We've compiled some of these below for your benefit. Don't hesitate to call us if you don't find the answer to your question!
Q: What makes Sculptra different from other dermal fillers?
A: Sculptra is unique in that it actually stimulates the body's own natural collagen production in a gradual way. While it doesn't provide immediate results, the results it does eventually provide should last longer than most other dermal fillers because of the way it works with the body to create collagen naturally.
Q: Who is a good candidate for Sculptra?
A: Anyone who is experiencing facial volume loss and wrinkles may be a good candidate for Sculptra. The ideal candidate is a person who is willing to be patient and wait for long-lasting results. Sculptra isn't the best choice if you want immediate and drastic results. Dr Isaac often combines Sculptra treatments with other hyaluronic acid fillers like Juvederm or Restylane for optimal results in facial volume restoration and wrinkle reduction.
Q: How long does a Sculptra treatment take?
A: While the treatment itself does not take long, it does require a time commitment since more than one session is needed. Dr Isaac will be able to tell you exactly how long each session should take and how many you will need.
Q: Is a Sculptra treatment painful?
A: Sculptra treatments are not usually painful, although discomfort levels vary between patients. A local anesthetic can be applied to the injection site to help reduce pain or discomfort.
Q: When will I see results?
A: Results are not immediate, as it takes time for the body to start producing more collagen. Generally, natural looking results start showing after a few months. Remember it can be combined with other fillers for more immediate results.
Q: What are the side effects?
A: Sculptra side effects are usually limited to temporary redness, swelling, or bruising around the injection site. In some cases, there is a risk of granuloma formation, although over the years this risk has been reduced through doctors finding better injection techniques and learning which areas to avoid. If you experience side effects that last longer than a few days, contact Dr. Isaac.
Contact Dr. Isaac for a Aesthetic Treatment Today!
If you're ready to finally get the refreshed, youthful appearance you've always wanted, Sculptra may be the ideal treatment for you.  Request a consultation online or call MI Skin Dermatology Center at  (202) 393-7546 to book your visit.