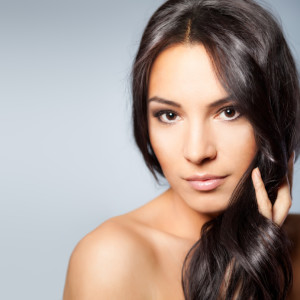 The platelet-rich plasma (PRP) facelift is an innovative new procedure which utilizes your own blood as a means of regenerating new facial tissue, creating a youthful, healthy glow. This treatment involves utilizing platelet-rich plasma, or PRP, generated from your own blood in order to stimulate collagen production and blood flow in the facial tissue, thus creating long-lasting results without the need for surgery.
What is this procedure?
A PRP facelift uses a unique filler made from your own blood in order to create long-lasting, youthful results. This PRP filler made from your blood will stimulate collagen production and new skin growth over time, leading to smoother, younger, brighter-looking skin. Plus, this filler is all-natural, as it is made entirely from your own blood.
The process is fairly quick and painless. First, blood will be drawn into a tube similar to having your blood drawn at any doctor office. The blood is then run through a special machine in order to isolate and activate the platelets, which can then be used as a dermal filler. This entire process generally only takes about ten minutes. After the platelets are prepared, the PRP filler will be injected or applied to carefully chosen places on your face. This injection is done using an extremely fine needle, and topical anesthetic can be used as well in order to ensure the most comfortable experience for you. The entire PRP facelift procedure generally takes around thirty to forty minutes. PRP also can be applied to the skin and then delivered into the skin using the Collagen PIN microneedling technique. PRP can be combined with other laser treatments to improve skin texture results and reduce healing or down time associated with procedures!

Turn Back the Clock Today
Contact Dr. Melda Isaac for a Consultation
Who is a good candidate for a PRP facelift?
If you would like longer-lasting results than with just a hyaluronic acid filler, but don't want a full surgical facelift, this PRP facial filler treatment may be a good choice for you. PRP facelift results can last for up to two years, and after the first treatment results will continue to appear for around two to three months.
PRP facelifts target not just wrinkles, but also volume loss and improves dull skin tone and texture. By regenerating new collagen and tissue, time can be reversed on the skin. You can regain smooth, healthy, younger-looking, brighter skin with the use of a PRP filler.
Be sure to have a consultation with an expert dermatologist, Dr. Isaac in Washington, DC before deciding on a facial PRP therapy. Dr. Isaac will assess your skin and take your desired results into consideration before deciding on the best treatment option for you.
What are the side effects?
There are minimal side effects and downtime associated with a PRP facelift. Redness and swelling may occur around the injection site, but this is temporary and will generally disappear within a few hours or a few days maximum. If redness or swelling lasts for more than a week, consult your dermatologist immediately.
The lack of side effects and downtime, combined with the attraction of an all-natural filler made solely from your own blood, makes this PRP facial filler a popular option. The results are generally longer-lasting than typical dermal fillers, and it is a relatively fast and painless facelift procedure, making it a great choice for today's busy man or woman.
Schedule your PRP facelift consultation today!
If you are interested in a PRP facelift for younger-looking skin and wrinkle reduction, schedule a consultation with Dr. Isaac at the MI Skin Dermatology Center in Washington, DC, today! To find out more information about the PRP facelift and to make your appointment, call (202) 393-7546 .