Nowadays, dermal fillers have become extremely popular for facial rejuvenation without the need for surgery or recovery time. Expert DC dermatologist Dr. Melda Isaac understands that many people want a quick, painless,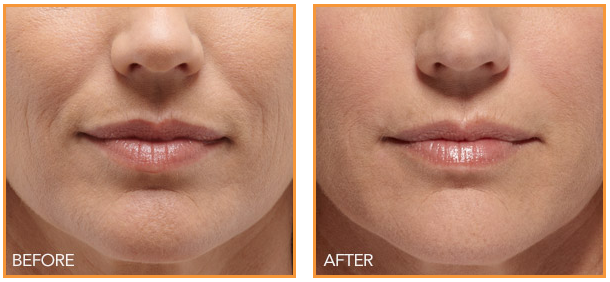 natural-looking refresher to perk up skin that has begun to succumb to age and gravity, and she offers many dermal fillers in DC at MI Skin Dermatology Center. Every dermal filler that Dr. Isaac uses is FDA approved and safe for use by a board-certified dermatologist.
What Can Dermal Fillers Treat?
Dermal fillers are generally used for smoothing fine lines and wrinkles, and for adding volume and fullness to skin beginning to suffer from volume loss. Dermal fillers such as Voluma can also be used for cheek and chin augmentation, and Radiesse has been used with success to nonsurgically reshape the nose. Restylane is popular for plumping the lips, and some of these dermal fillers can even be used on the chest or hands for a smoother, youthful look.
When performed by an expert dermatologist with experience using dermal fillers, these treatments can be extraordinarily natural-looking. Most men and women don't necessarily want to look as if they have had work done, so strategic dermal filler placement is ideal for someone who just wants to soften their lines and take a few years off their face.
The Benefit of No Downtime
One of the main draws for dermal filler treatments in DC is that they require no recovery time. The actual procedure can be done in as little as ten minutes, depending on how many areas are to be treated, and the patient is then free to resume their daily activities and go back to work immediately. In today's busy world, especially in the fast-paced and high profile world of Washington, DC, this is a major benefit. Dermal fillers are the very definition of a "lunchtime facelift," and as such have been steadily rising in popularity over the years.
The potential side effects of dermal fillers when administered professionally are very minimal, just redness or swelling around the injection site. If this happens, it usually disappears within a few hours or a day, and can be covered easily with makeup. Bruising is another potential side effect, but these can generally be avoided by following your dermatologist's instructions before coming in for your appointment.
Choosing the Right Dermal Filler
As there are so many dermal fillers available, it is essential to have a consultation beforehand in order to determine which one is best for your needs. Dr. Isaac will take into account what exactly your concerns are and what your ultimate goal is before recommending a customized dermal filler treatment plan for you. If you are interested in a more complete facial refresher, she may recommend other treatments to combine with the filler in order to get you the results you want.
Schedule a Dermal Filler Consultation Today
If you are interested in dermal filler treatments in DC, contact Dr. Isaac at MI Skin Dermatology Center today! To find out more information and to schedule an appointment, just call 202.393.SKIN.