If you suffer from rosacea, acne, acne scars, or uneven skin tone, but don't want to deal with the pain and downtime associated with an aggressive laser treatment, Intellitone laser may be a good option for you. The Intellitone laser is a gentle, non-ablative treatment that reduces active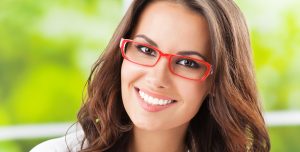 acne as well as acne scars, and can even skin tone and help with rosacea as well. The Intellitone laser is one of the most sought-after treatments at MI Skin Dermatology Center due to its gentle nature and lack of associated recovery time.
Why Choose Intellitone Laser?
The Intellitone laser, unlike more aggressive counterparts, is extremely gentle and involves no pain during treatment. Yet despite its gentle nature, it delivers extraordinary results. After a series of Intellitone treatments, you can see a noticeable improvement in skin tone and texture. Active acne will be reduced, the appearance of acne scars minimized, and red tones in the skin will be diminished and evened out. Your skin will appear fresh and rejuvenated, and people will wonder when you got the time for a vacation!
Intellitone has another benefit, in that it can be used on people of all skin tones. Some lasers are not suitable for darker skin due to the risk of hyperpigmentation, but Intellitone can be used on skin ranging from light to dark. Darker skinned men and women finally have an option for a laser treatment that is safe and effective!
What is a Intellitone Procedure Like?
Intellitone is a fairly quick and painless procedure. The amount of time that a Intellitone procedure takes will depend on how large of an area is to be treated. The procedure itself is not painful; people have described it as a warm and tingling sensation. Immediately following the procedure there may be a lasting sensation of warmth and some redness, but this will disappear quite soon. It is perfectly fine to cover up any redness with makeup in the interim.
After a Intellitone procedure at MI Skin Dermatology Center, it is vital to keep skin protected from the sun. Be sure to wear sunscreen and do not go outdoors for long periods of time. Because Intellitone is a non-ablative, non-aggressive procedure, it will require multiple sessions for optimal results. However, you can see an immediate improvement in skin tone and texture after just one session!
Schedule an Intellitone Laser Consultation Today
If you are looking for a non-aggressive means of evening your skin tone and reducing redness, Intellitone laser may be for you. To find out more information and request a consultation, call (202) 393-7546!